DX Photos from Northern Cajamarca
Radio station photos from my visits to Peru in 2017 and 2018 plus a few from my first visit in 1985. Click on any photo to enlarge it and then use the arrows to scroll through all the photos for this section. Other locations may be selected from the menu on the left. Links are provided for large versions of several photos for personal use only.
Cutervo
Radio Ilucan used 5617 kHz shortwave in the 1980s and 1990s. I visted the station in 1985 and again in 2017.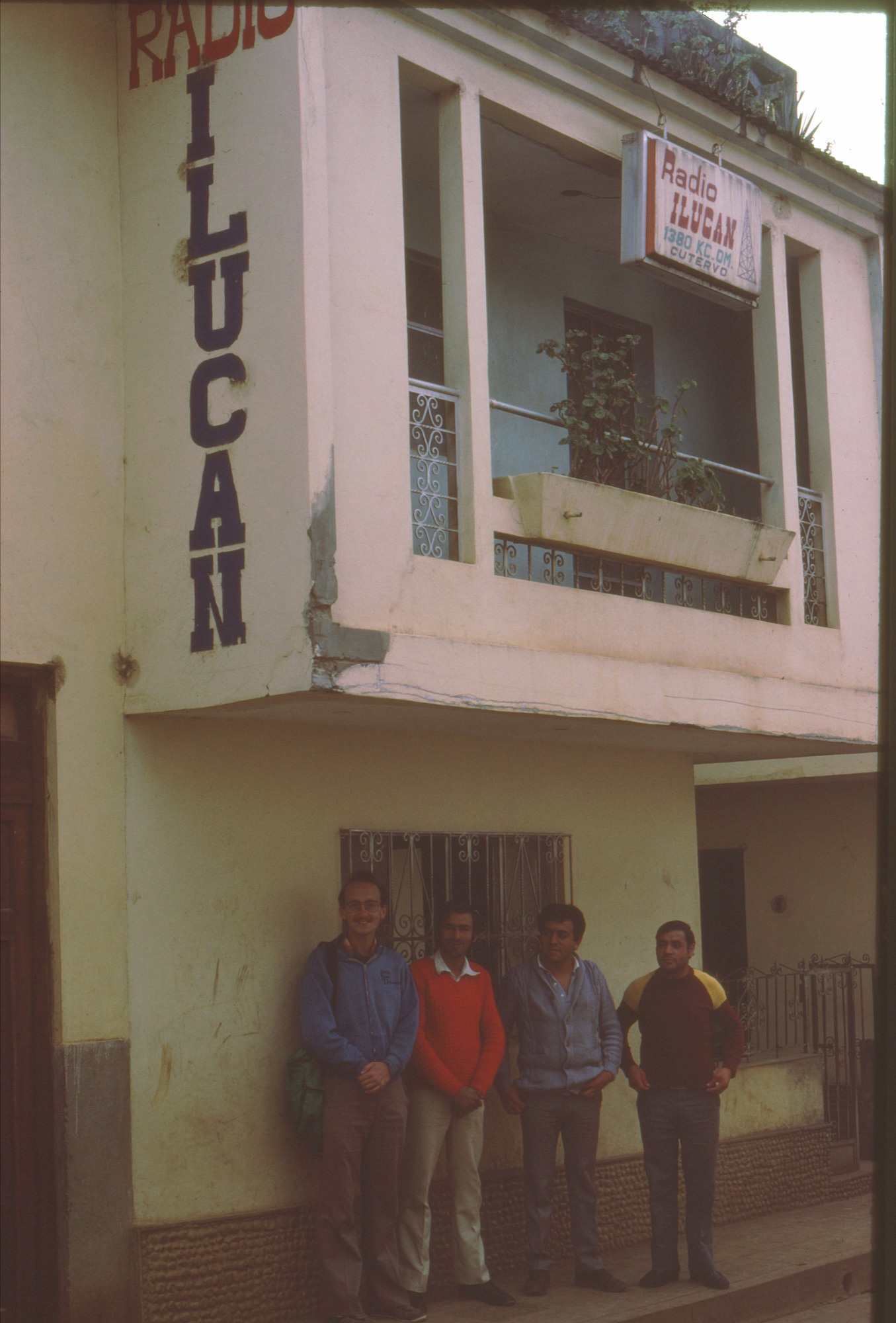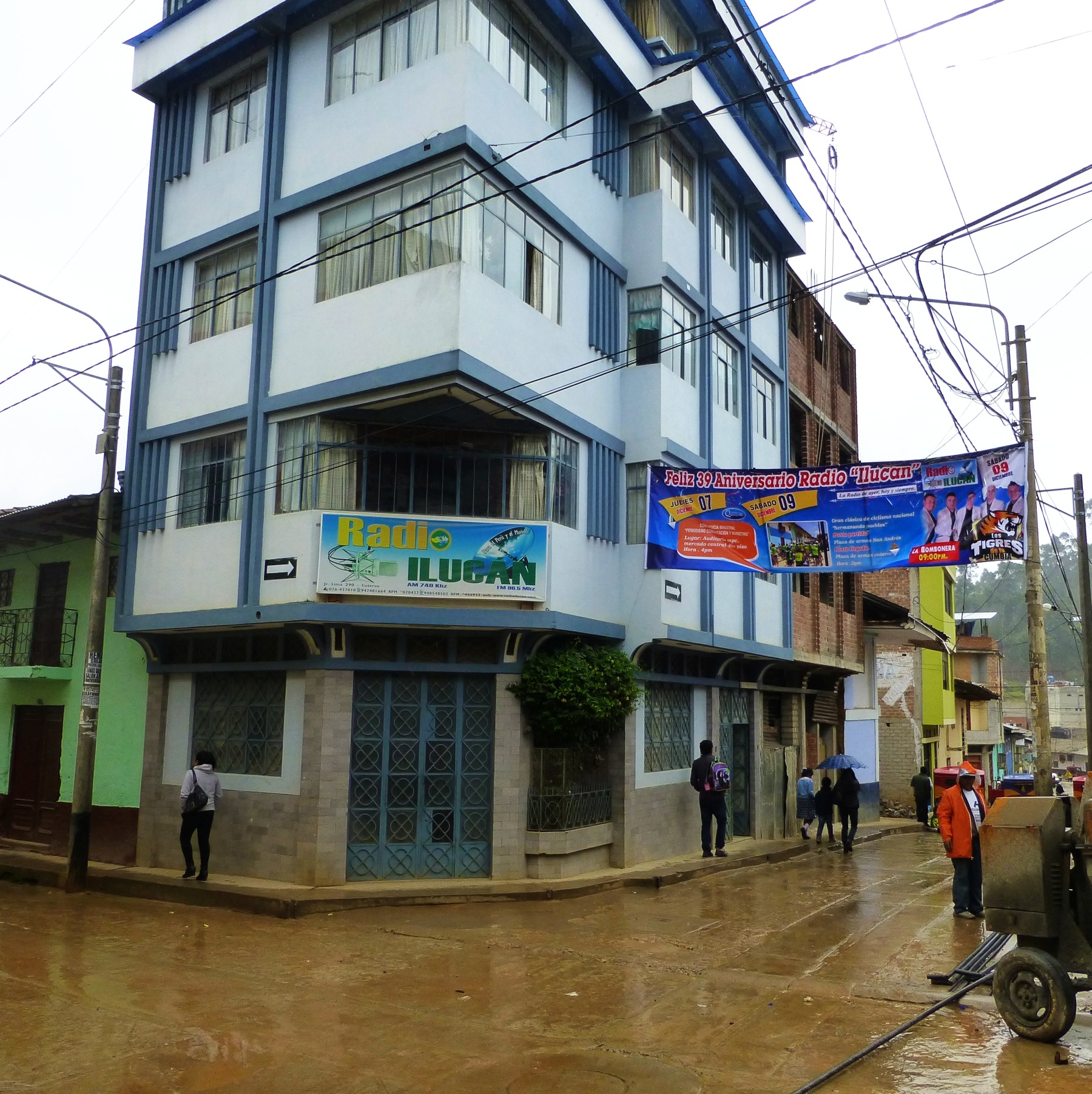 ">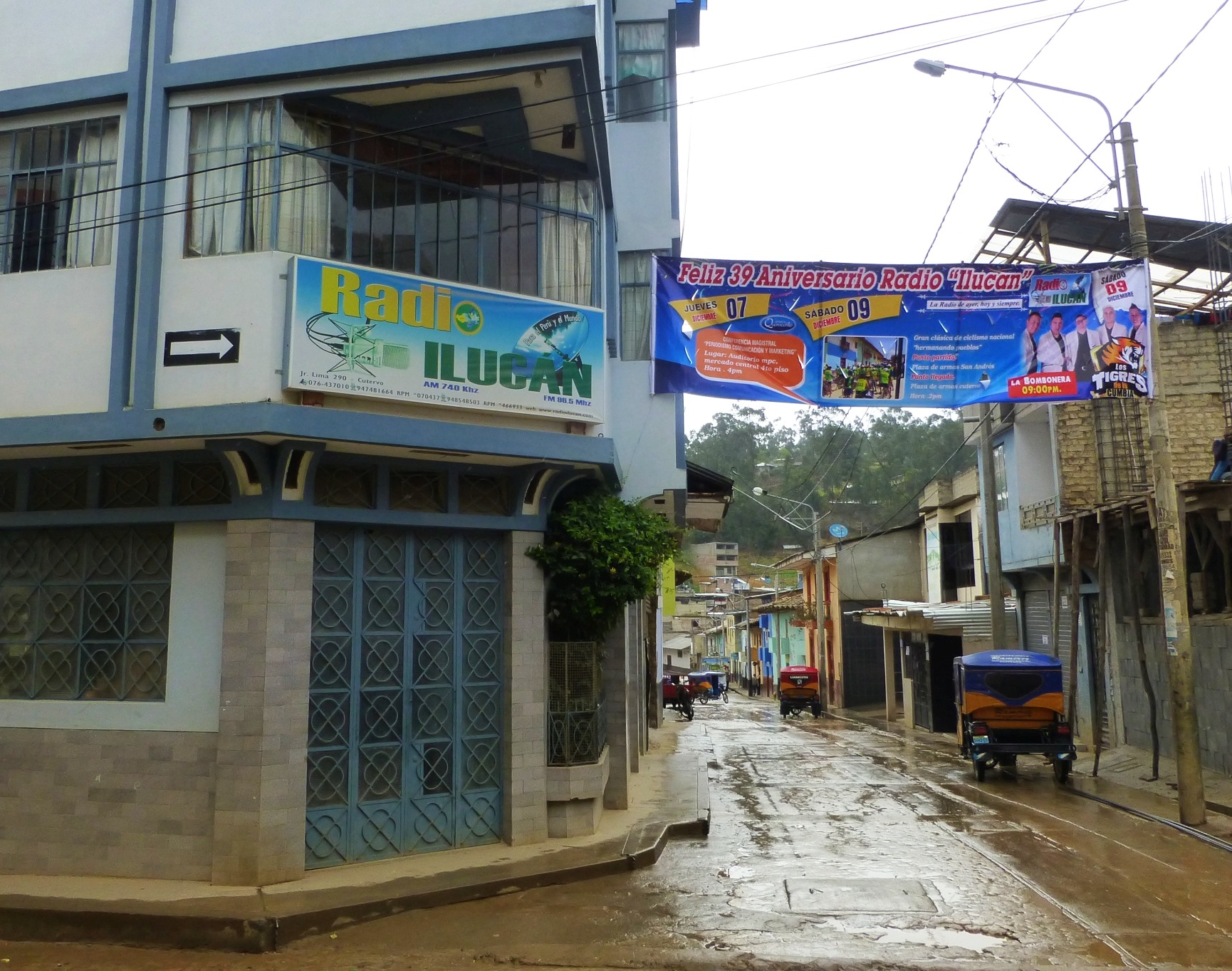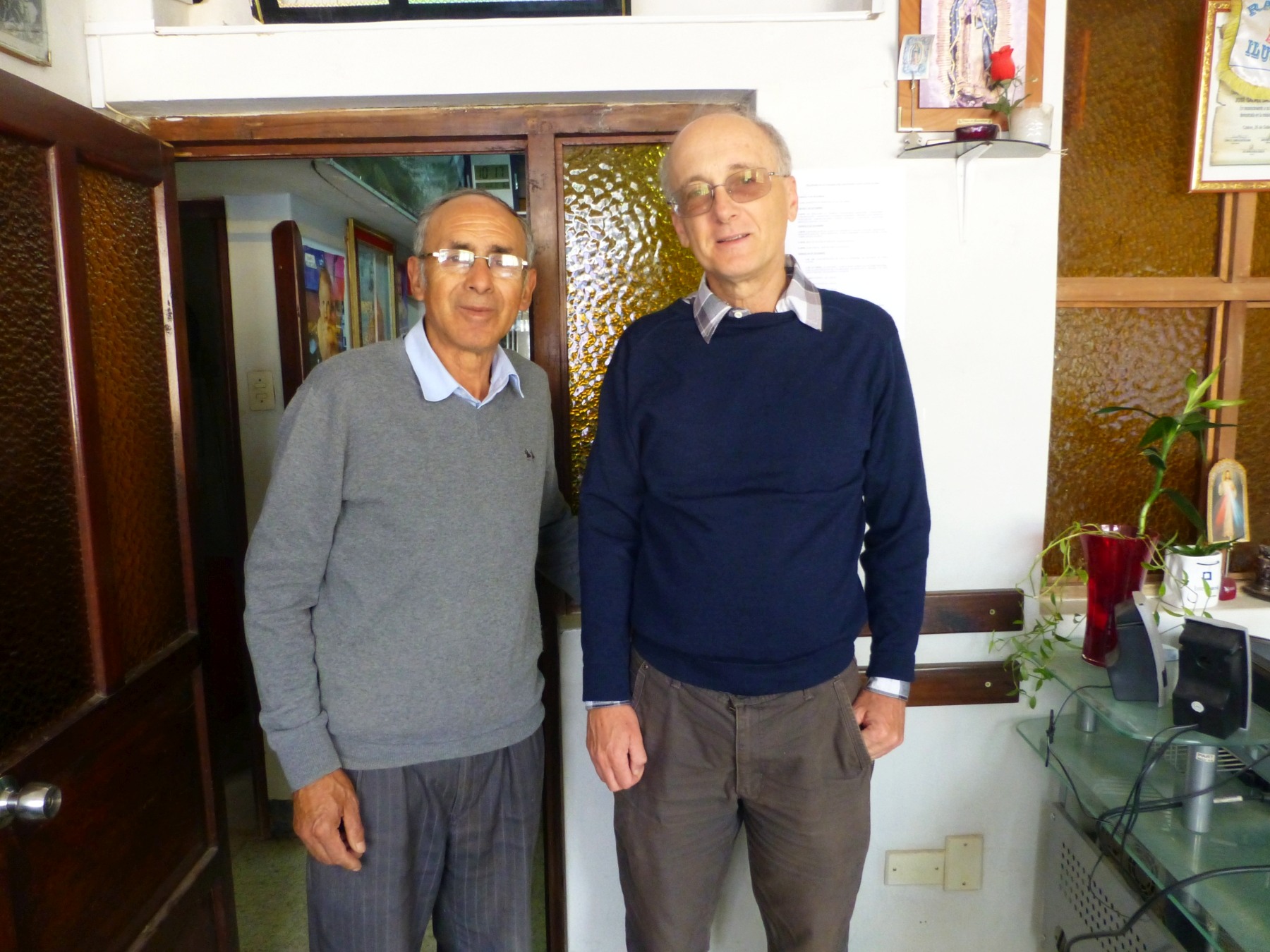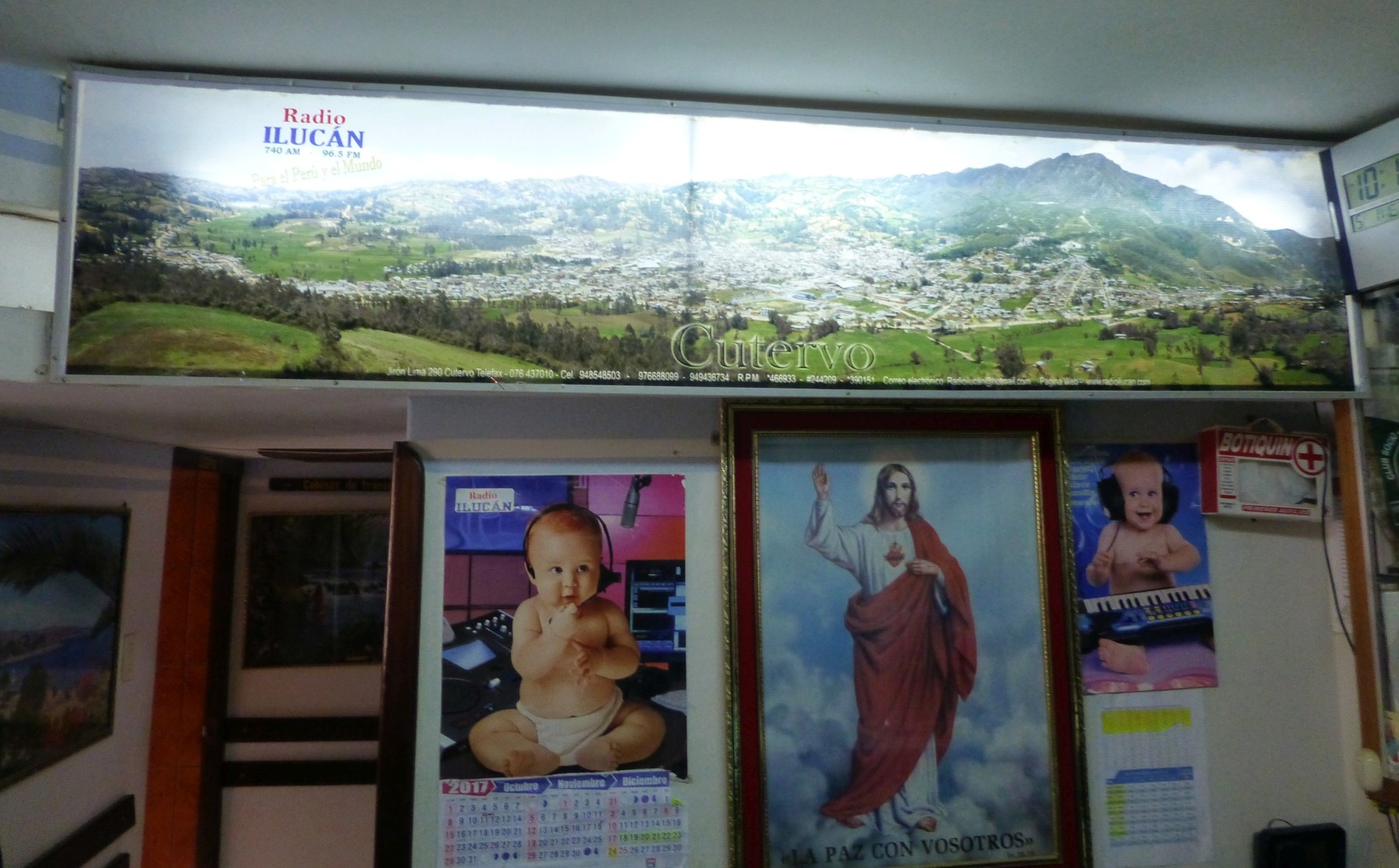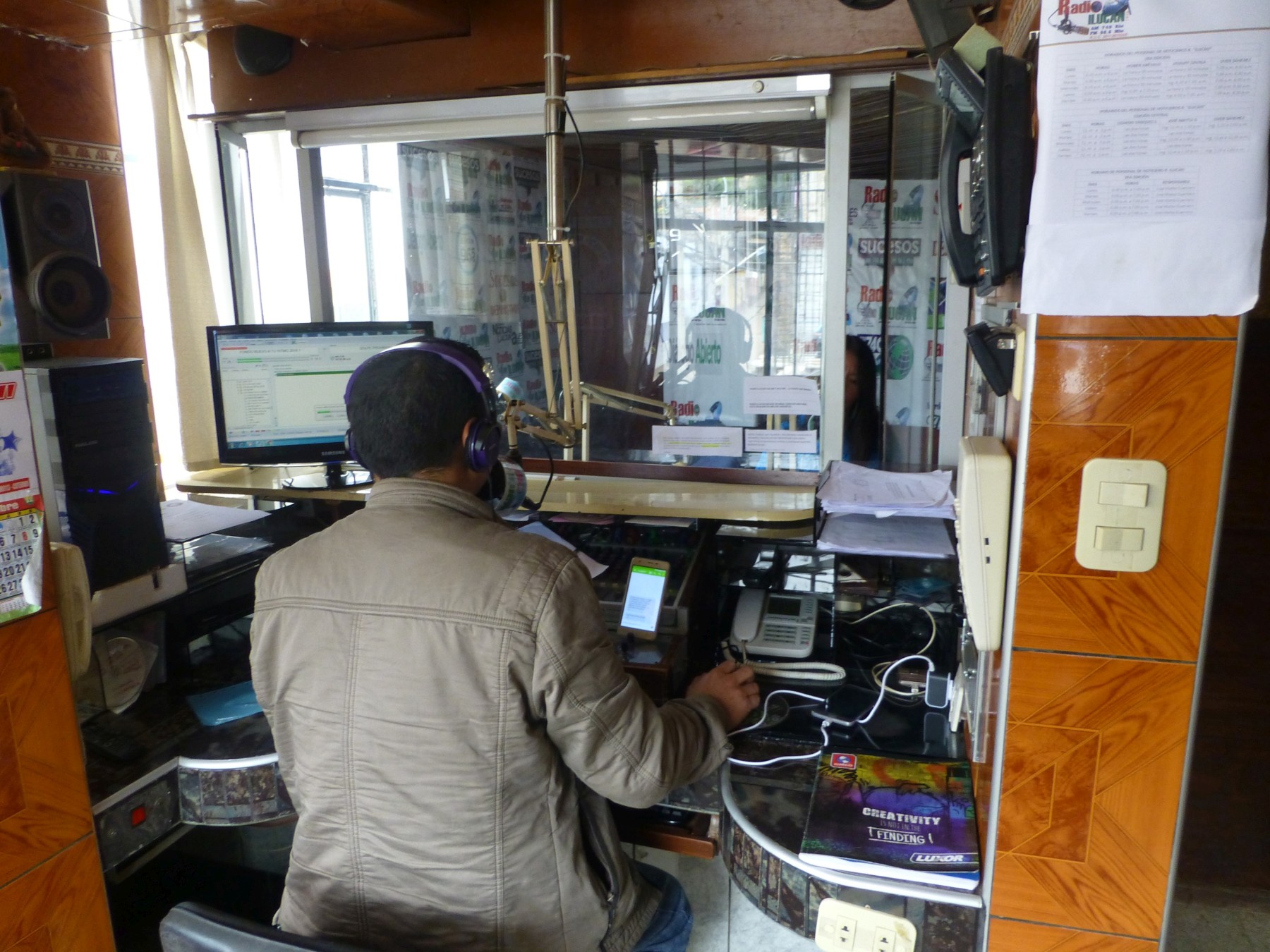 La Voz de Cutervo was the subject of an article I wrote for the 1989 Passport to World Band Radio. I visited the station in 1985 and got to meet Julio Cesar Sanchez, who had owned the station, again in 2017.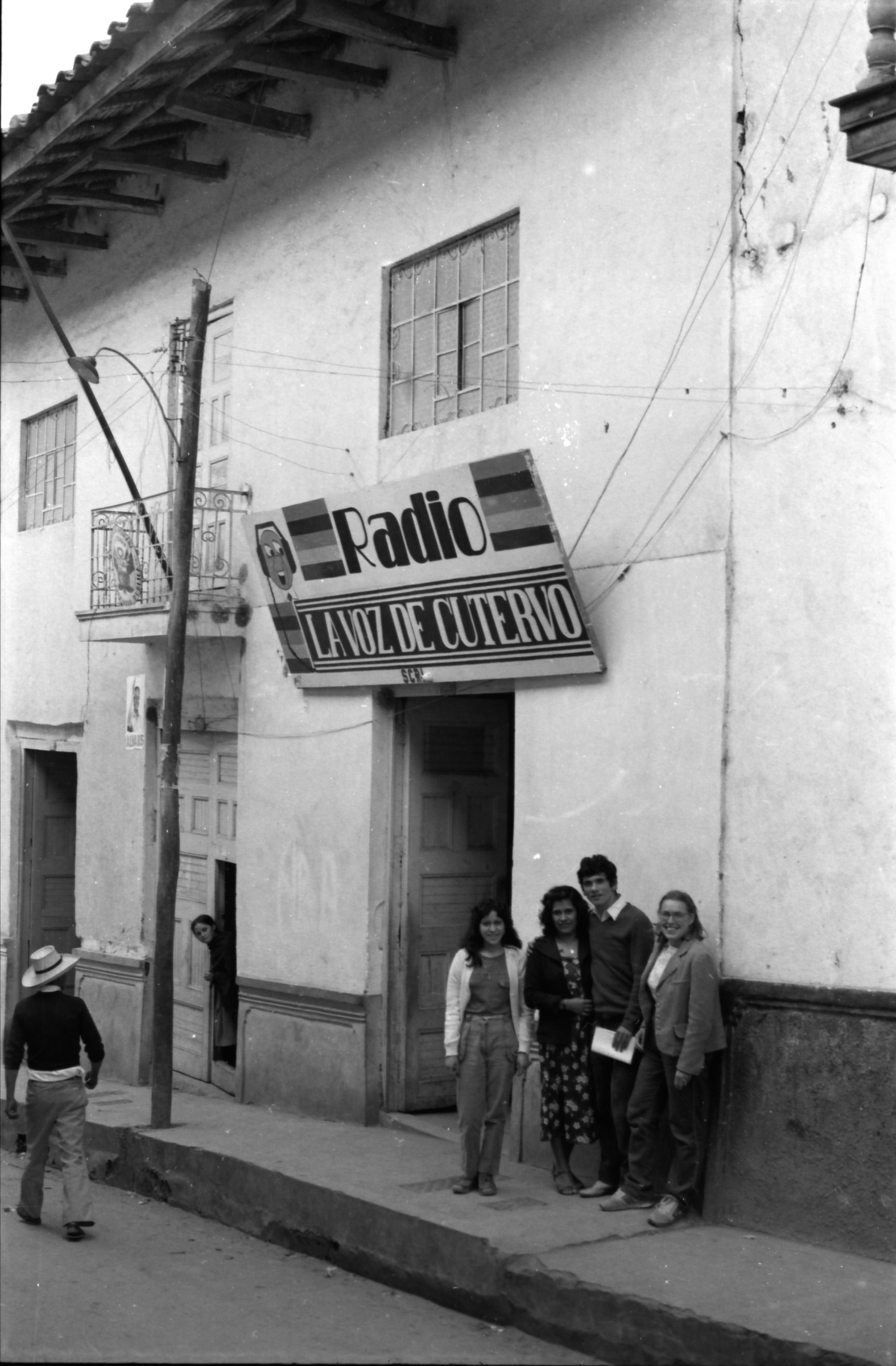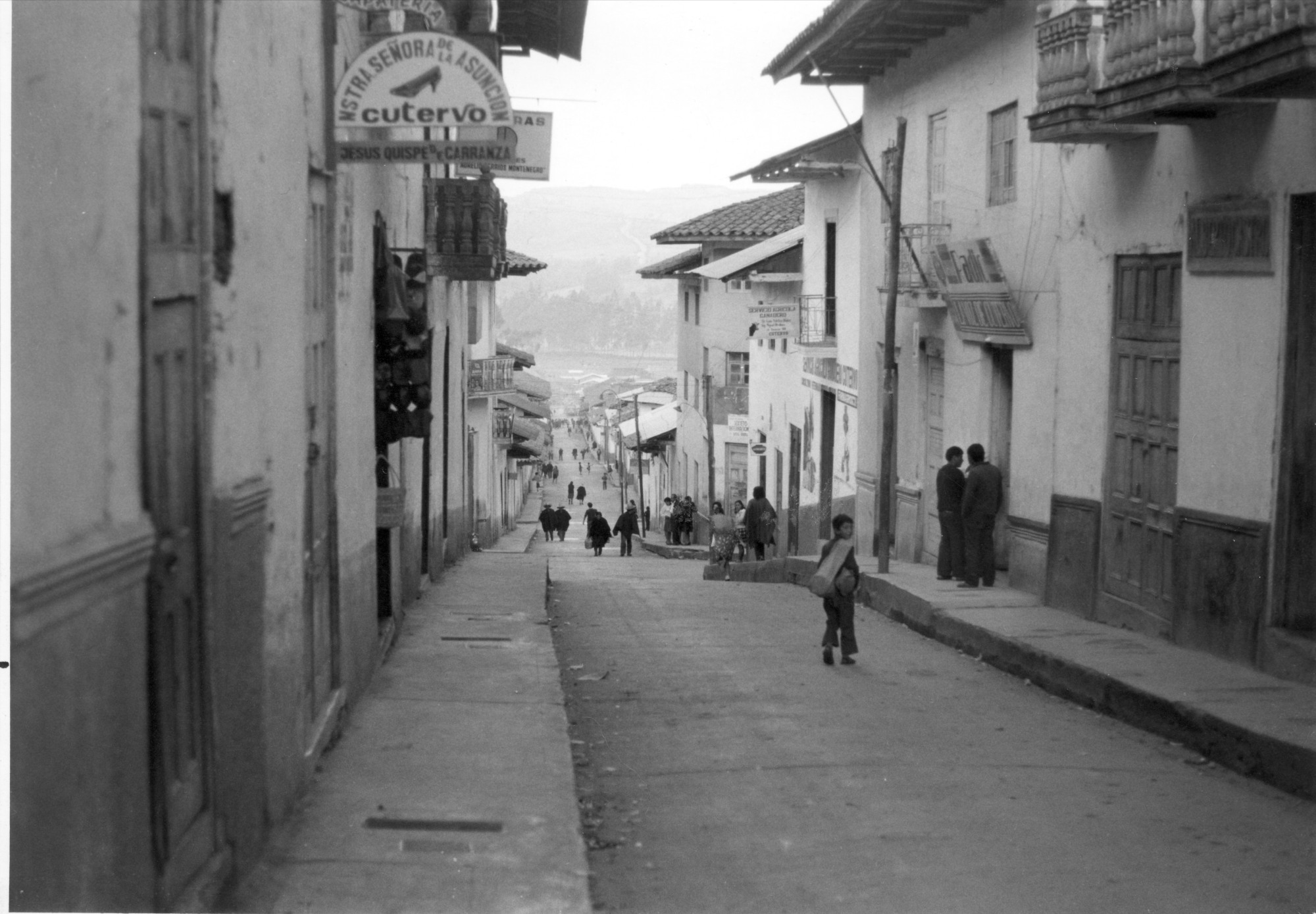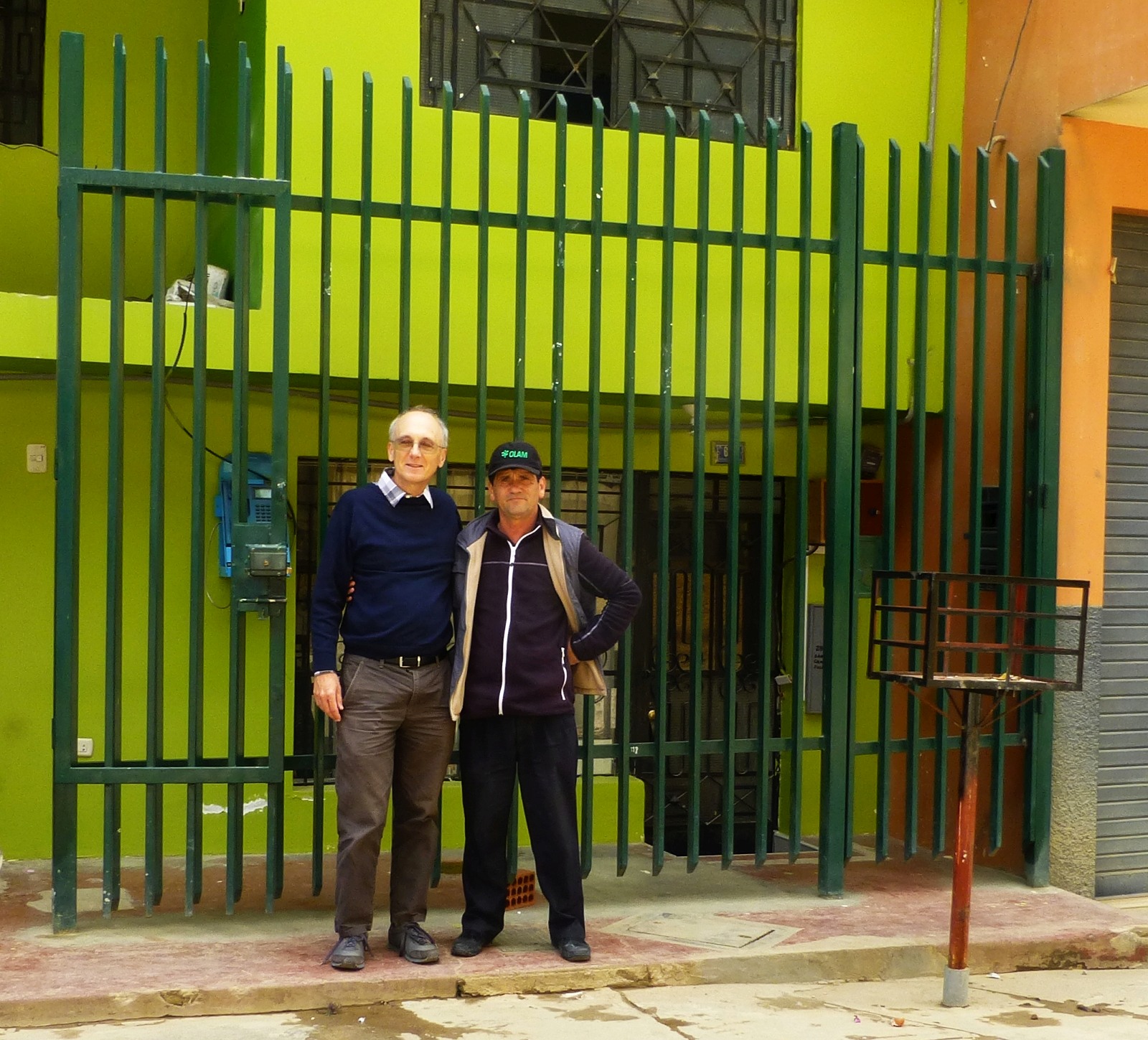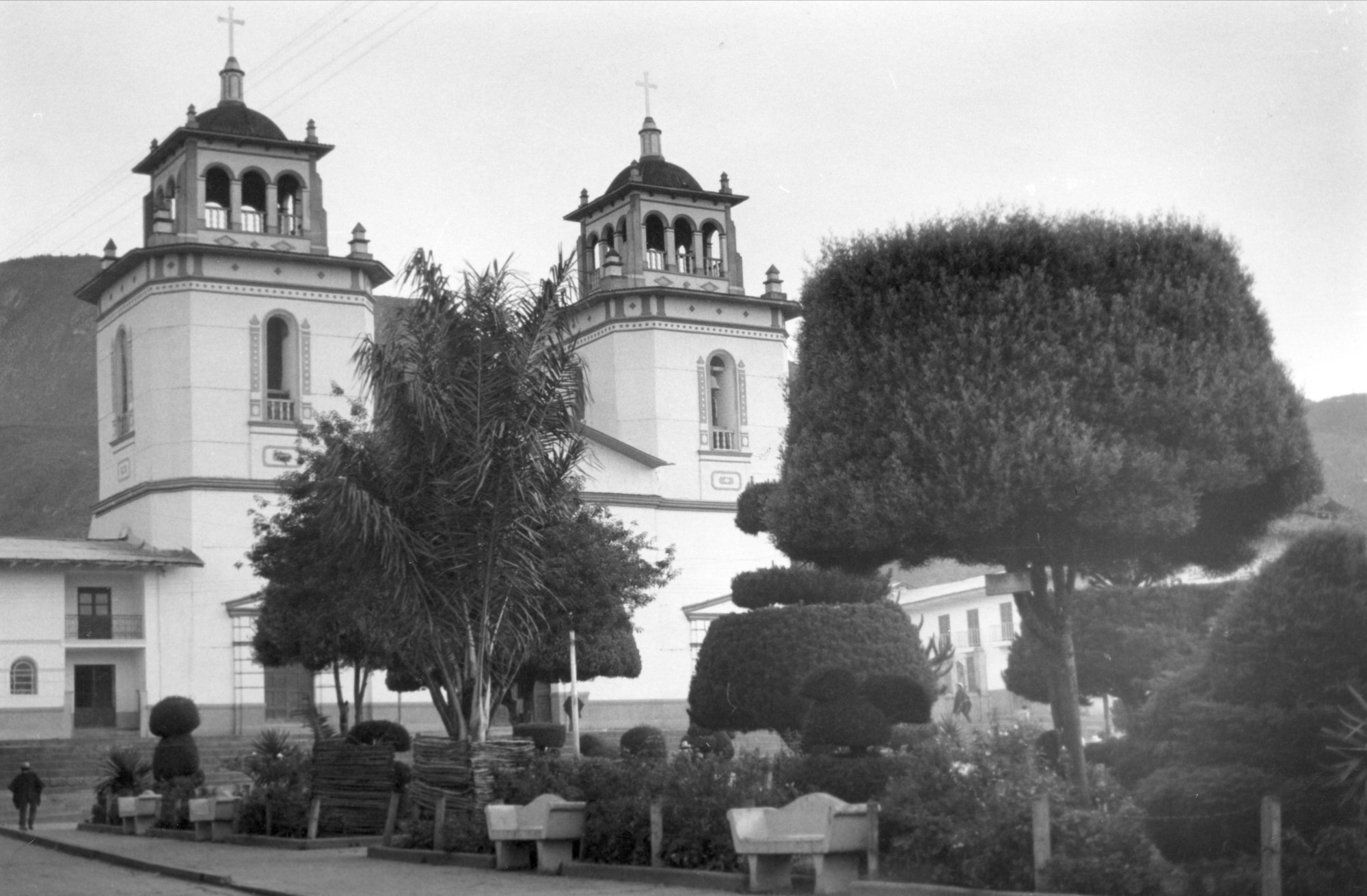 Large black & white 1985 La Voz de Cutervo (2.1 MB)
Horizontal Color Radio Ilucan 2017(1.7 MB)
Vertical Color Radio Ilucan 2017 (5 MB)
Chota
Broadcasting on 6296 kHz, Radio Chota was one of the first easily-heard out-of-band Peruvian broadcasters in the late 1970s. Later they switched to 4890 kHz. I visited the station in 1985. In May 2018, I revisited the station with DXers John Fisher of Ontario and Karl Forth of Chicago.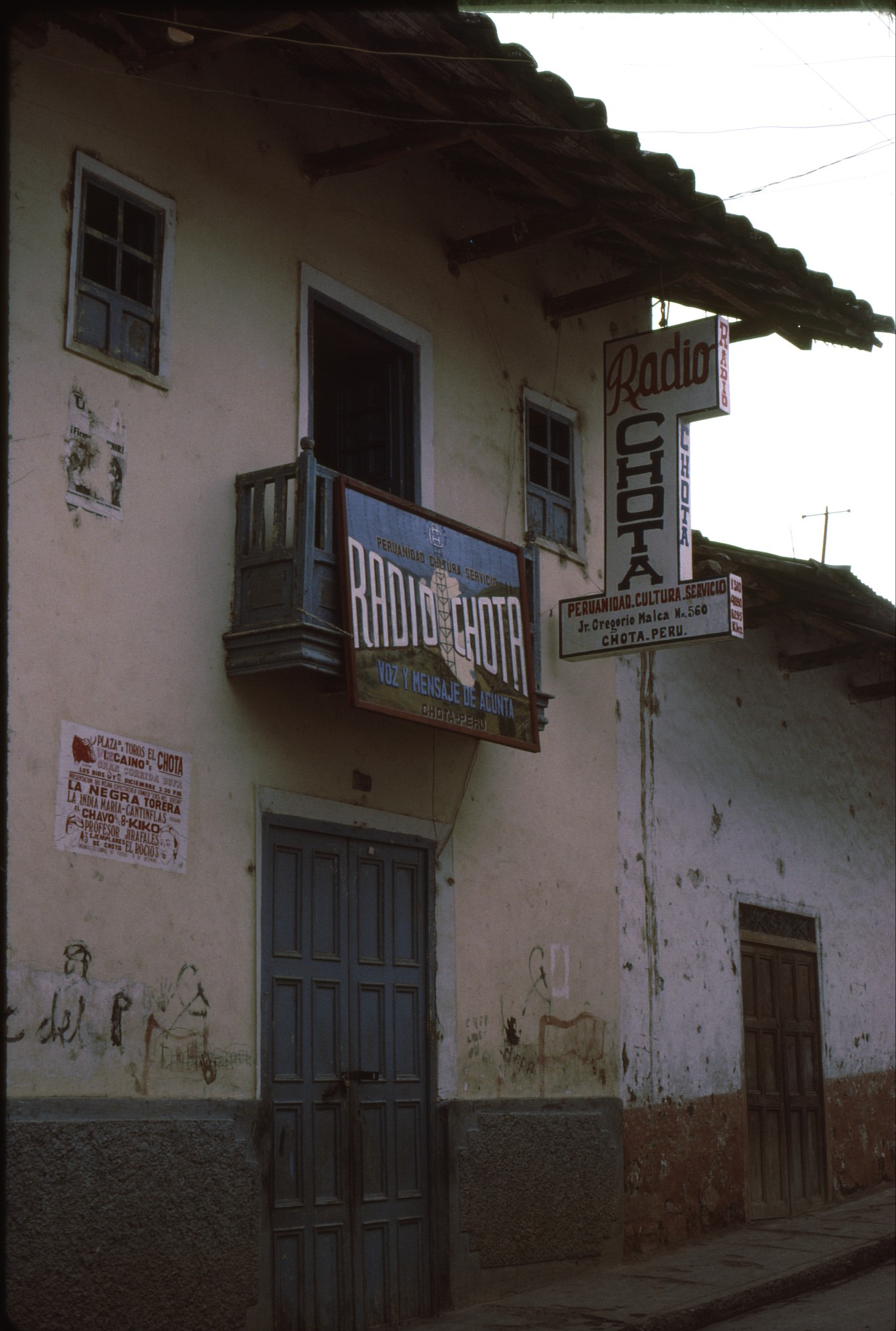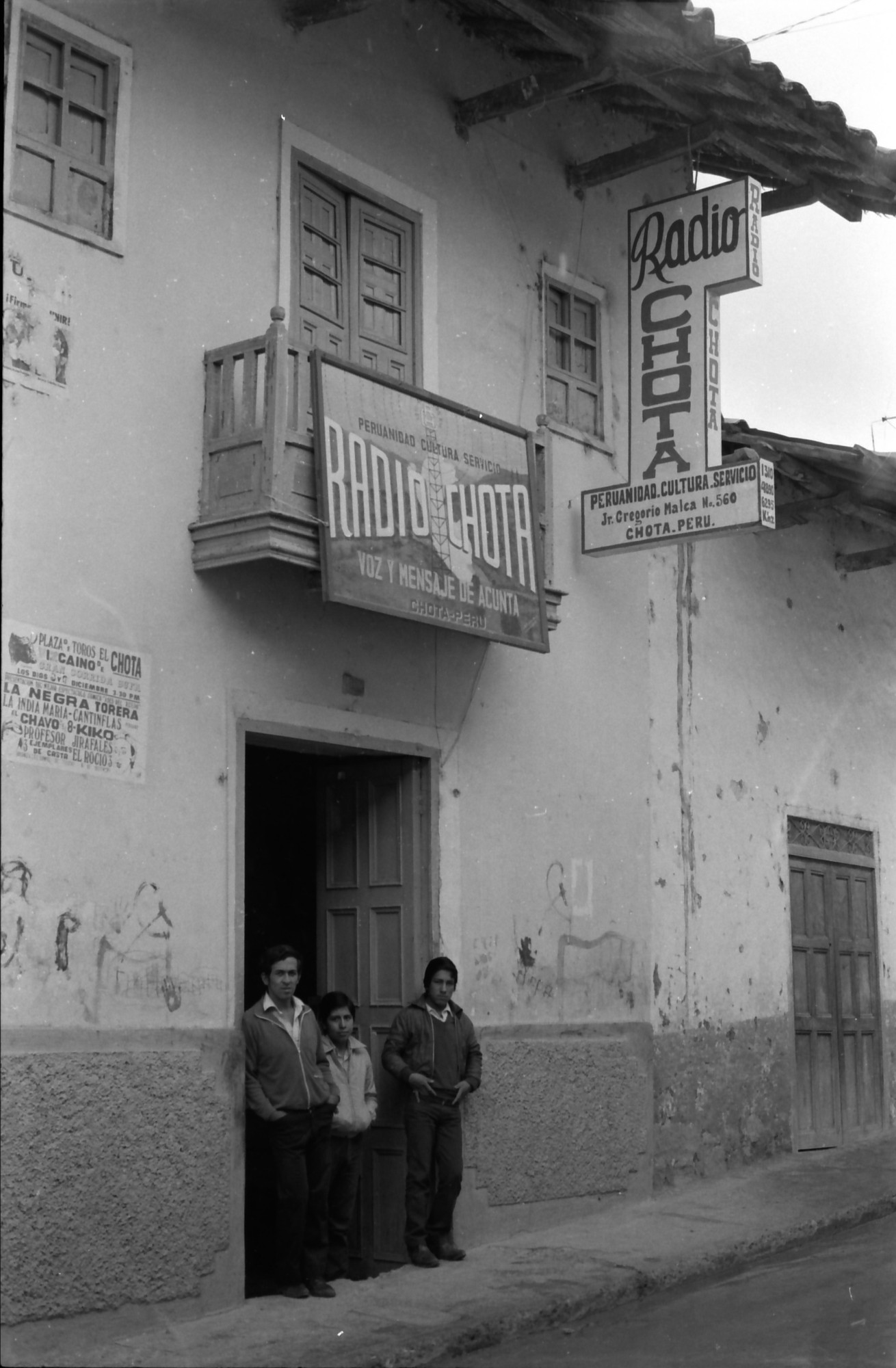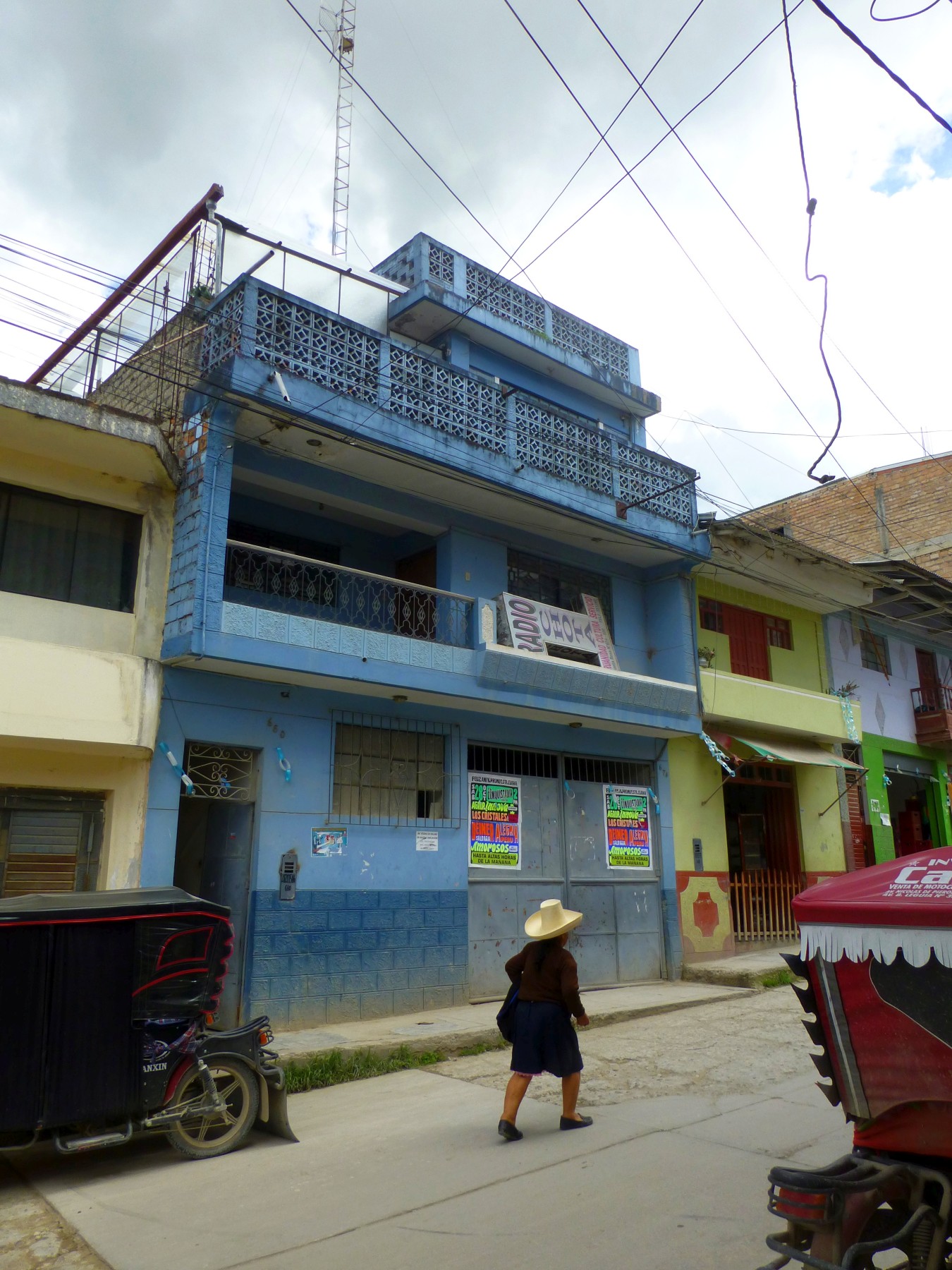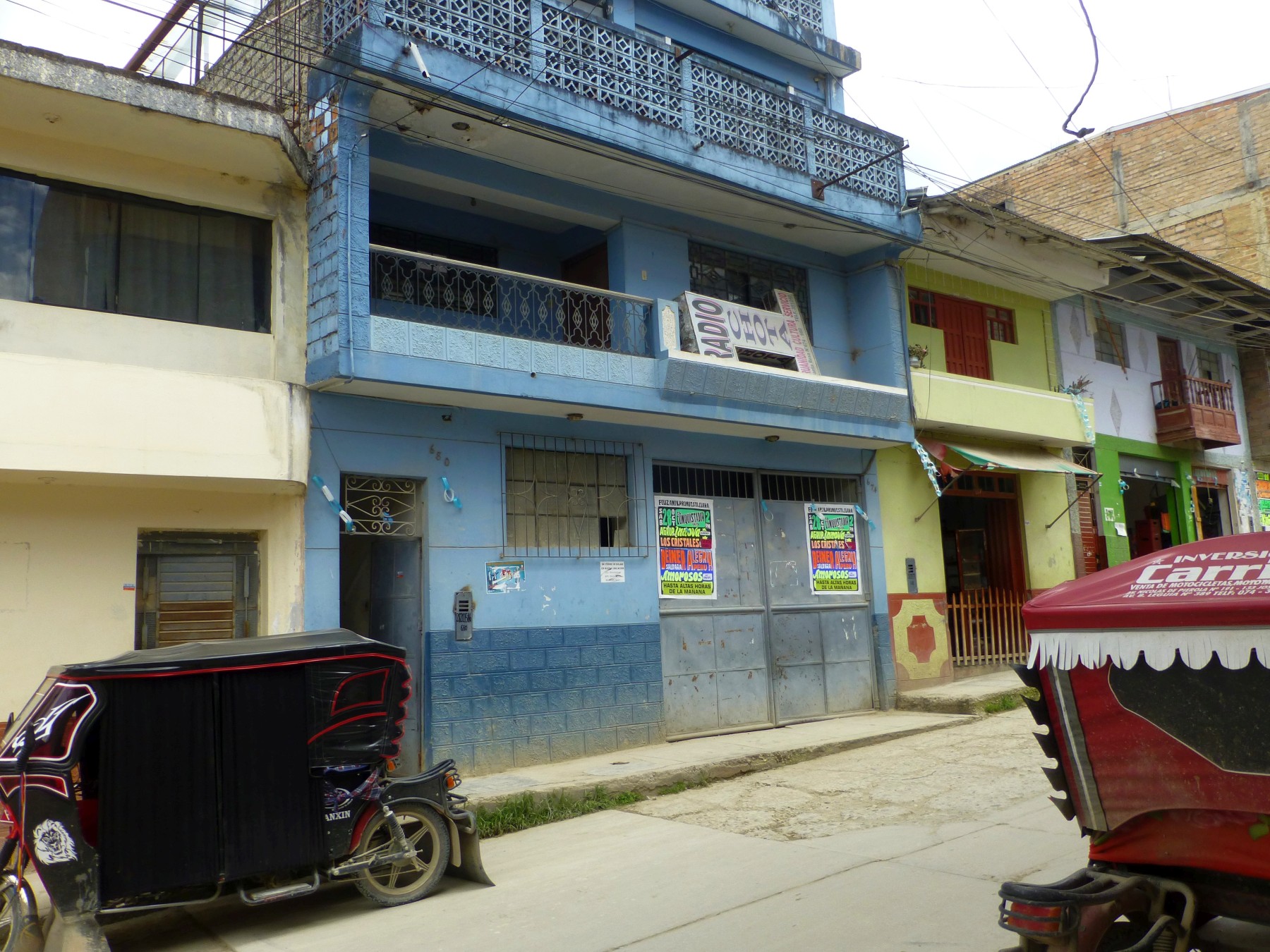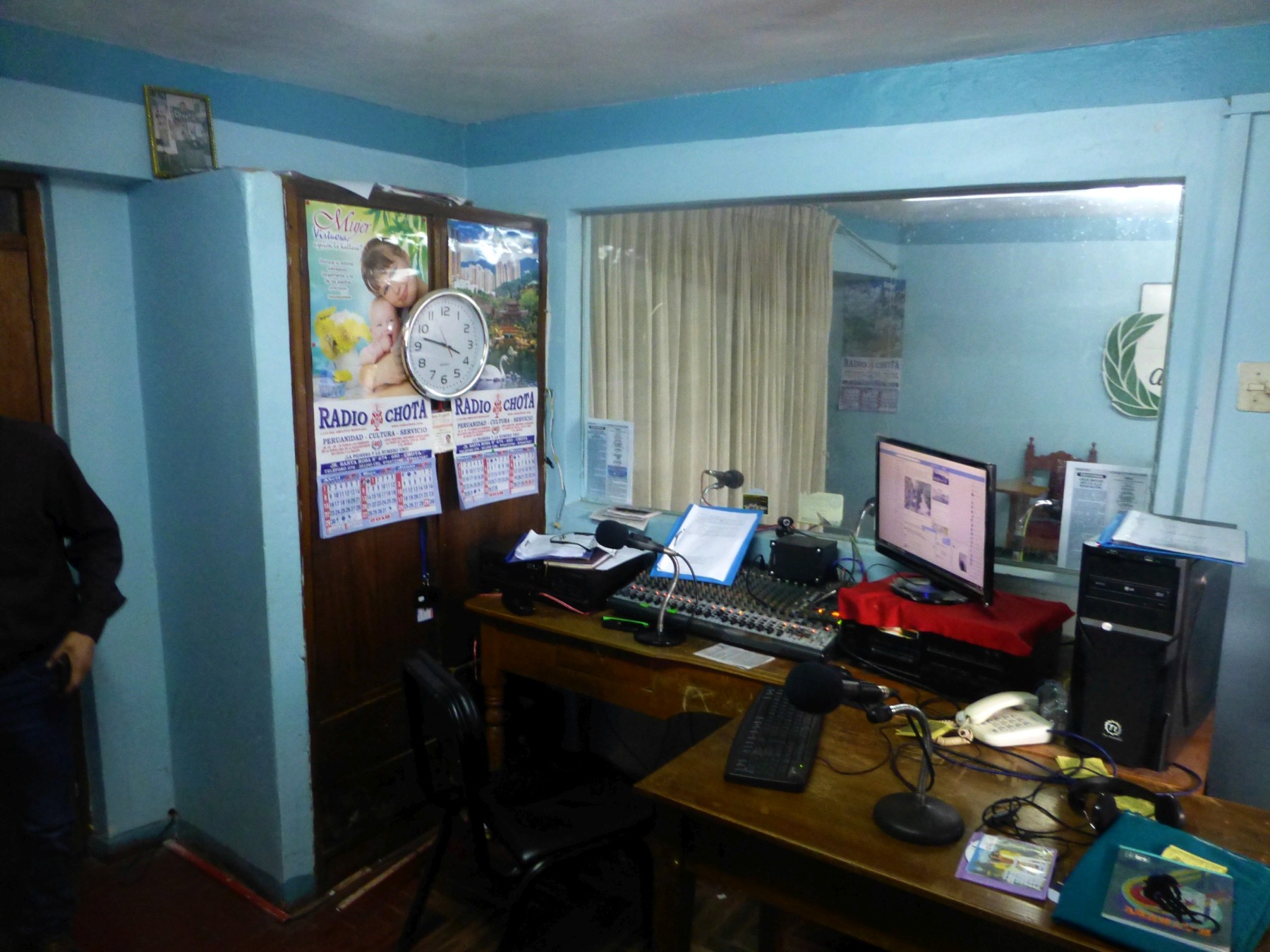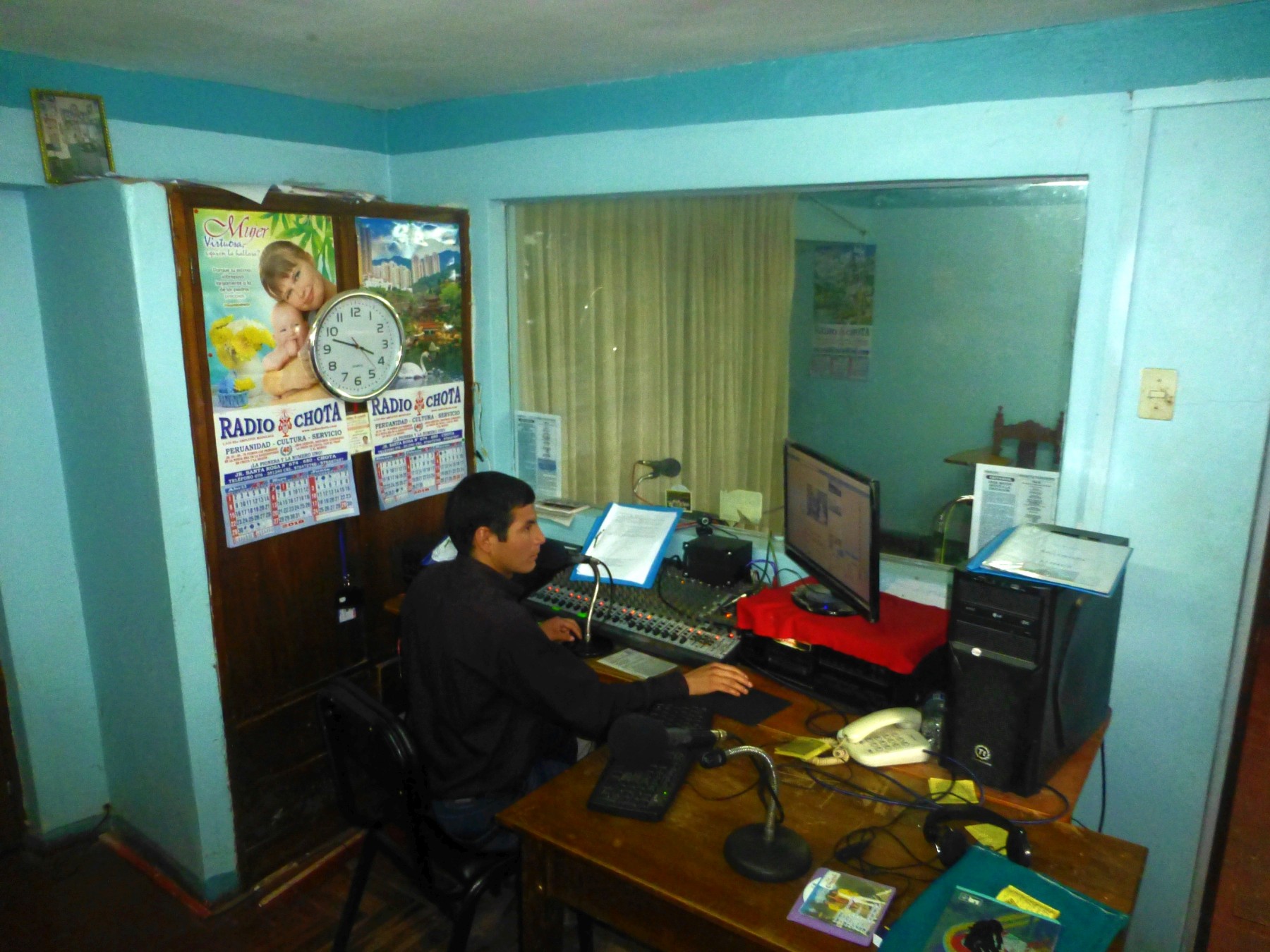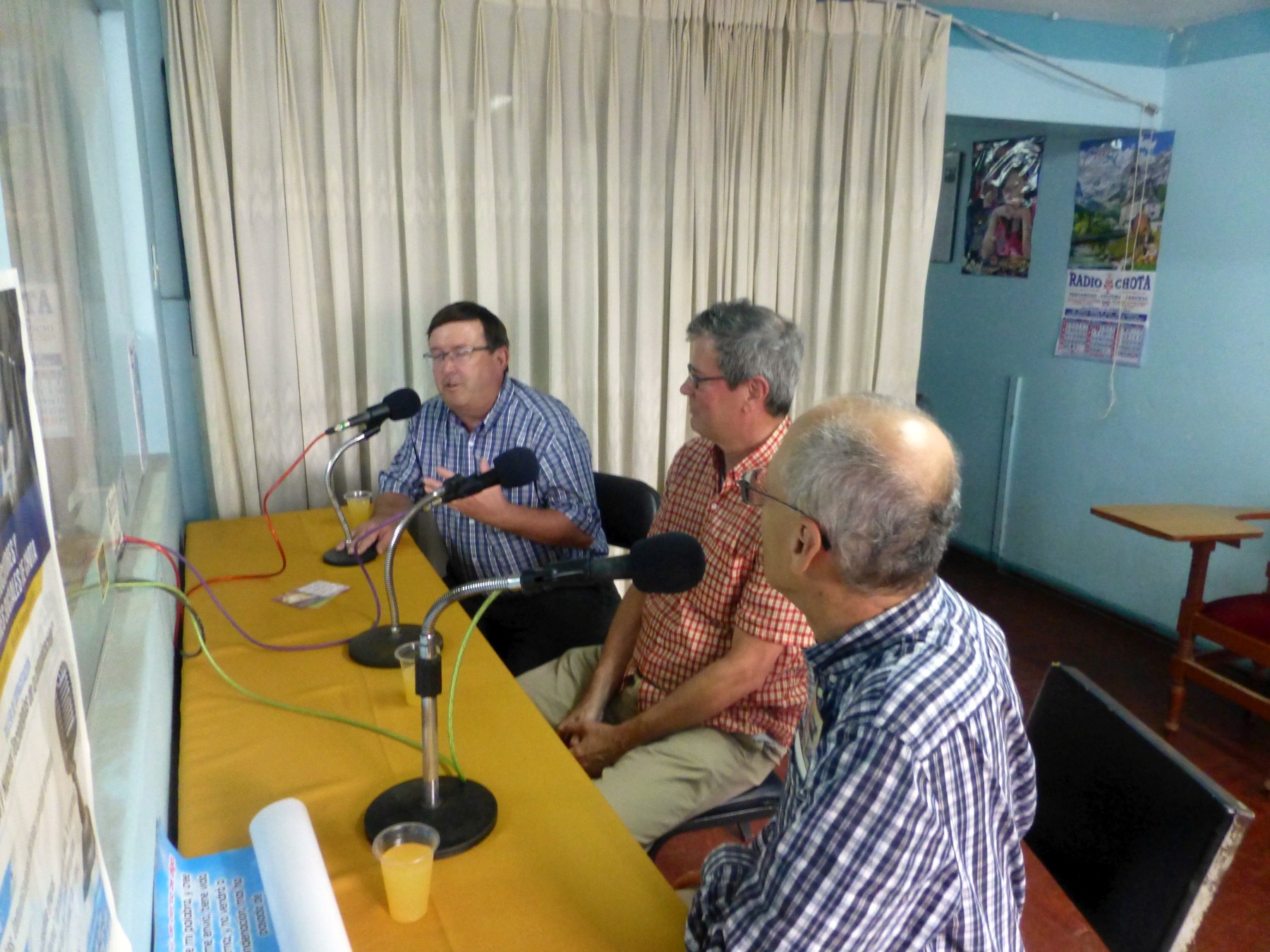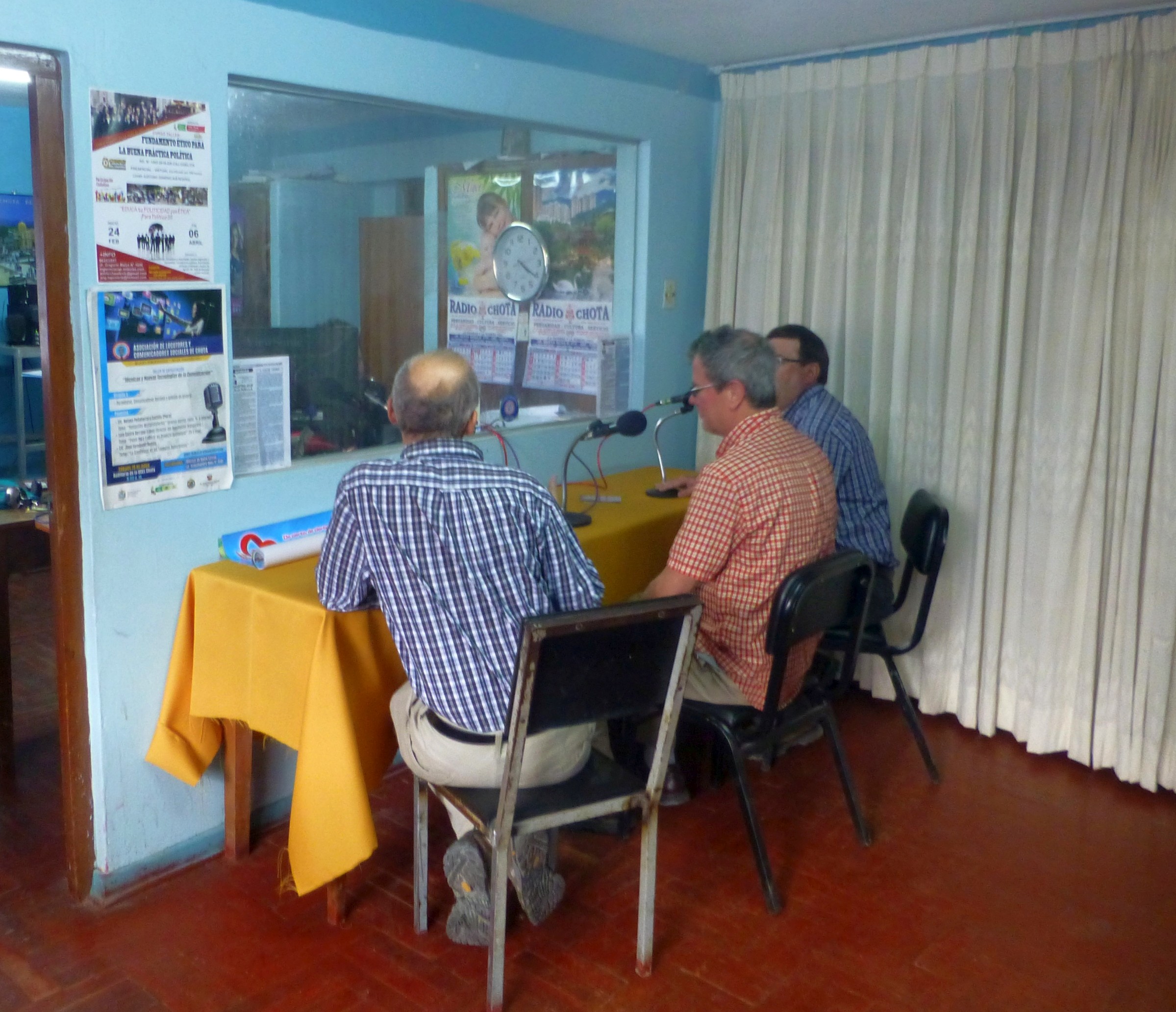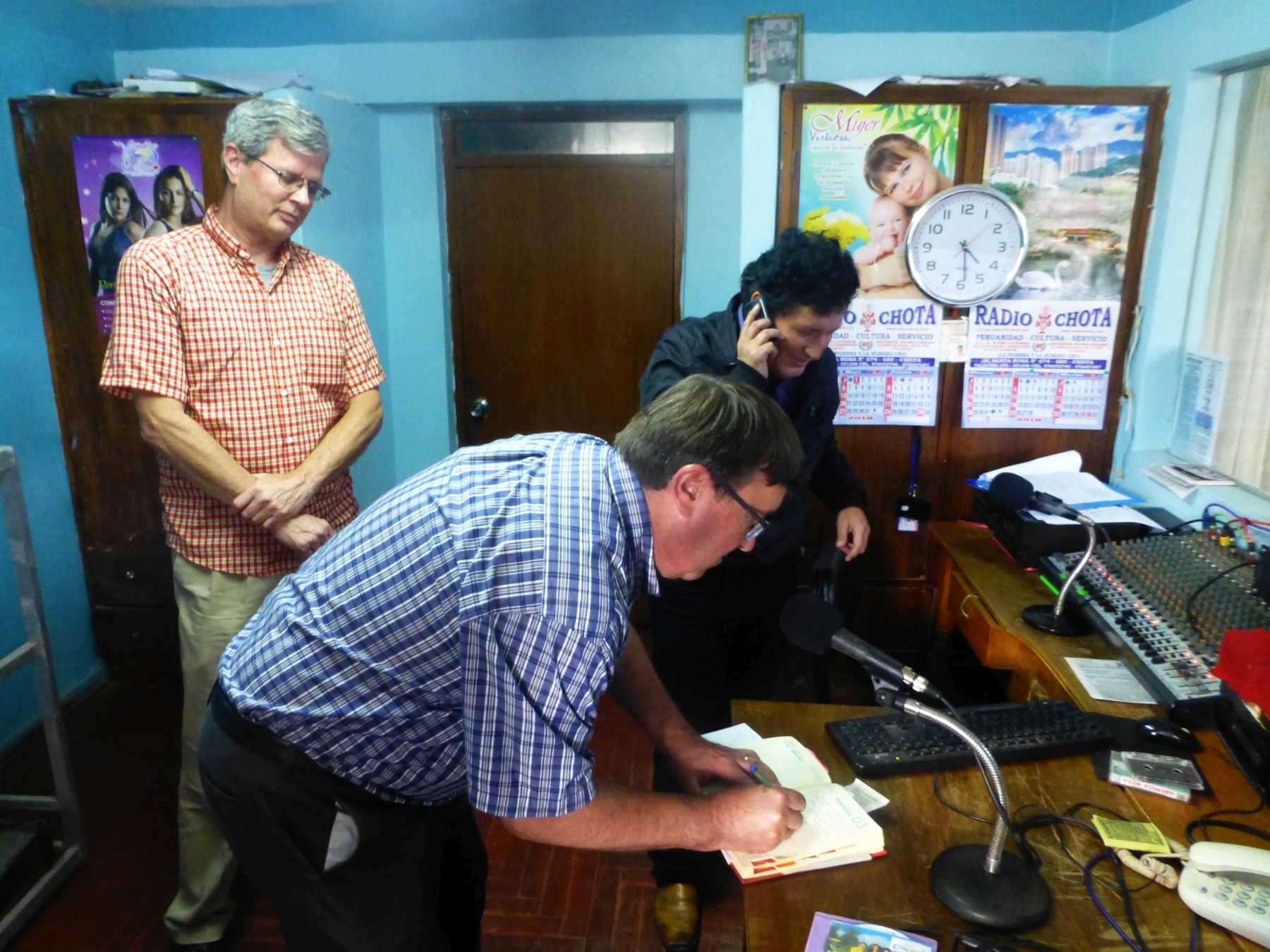 Owner Leonico Dias Tapia of Radio Estelar was one of the original three founders of Radio Chota. Later he left Radio Chota and founded Radio Estelar.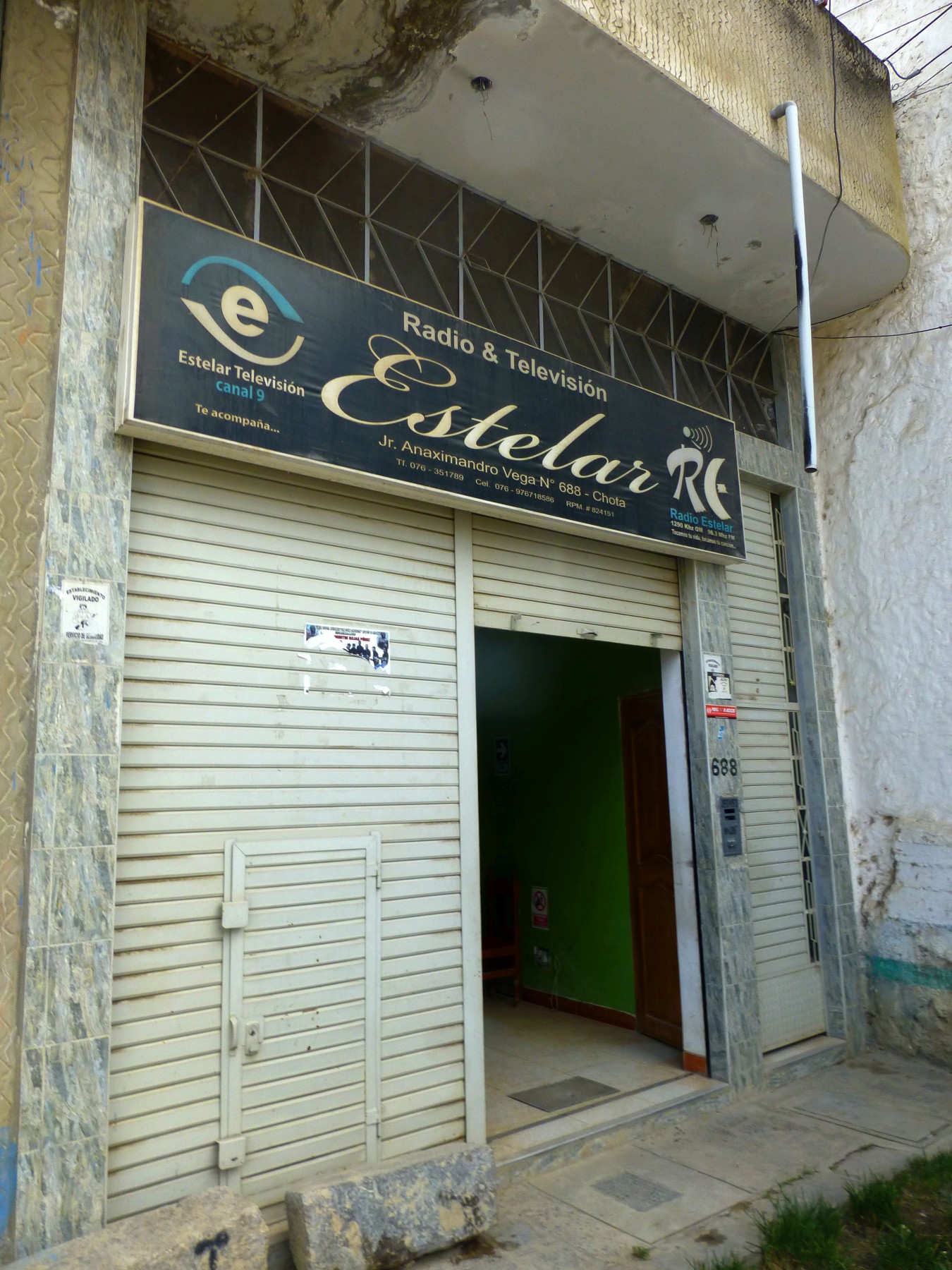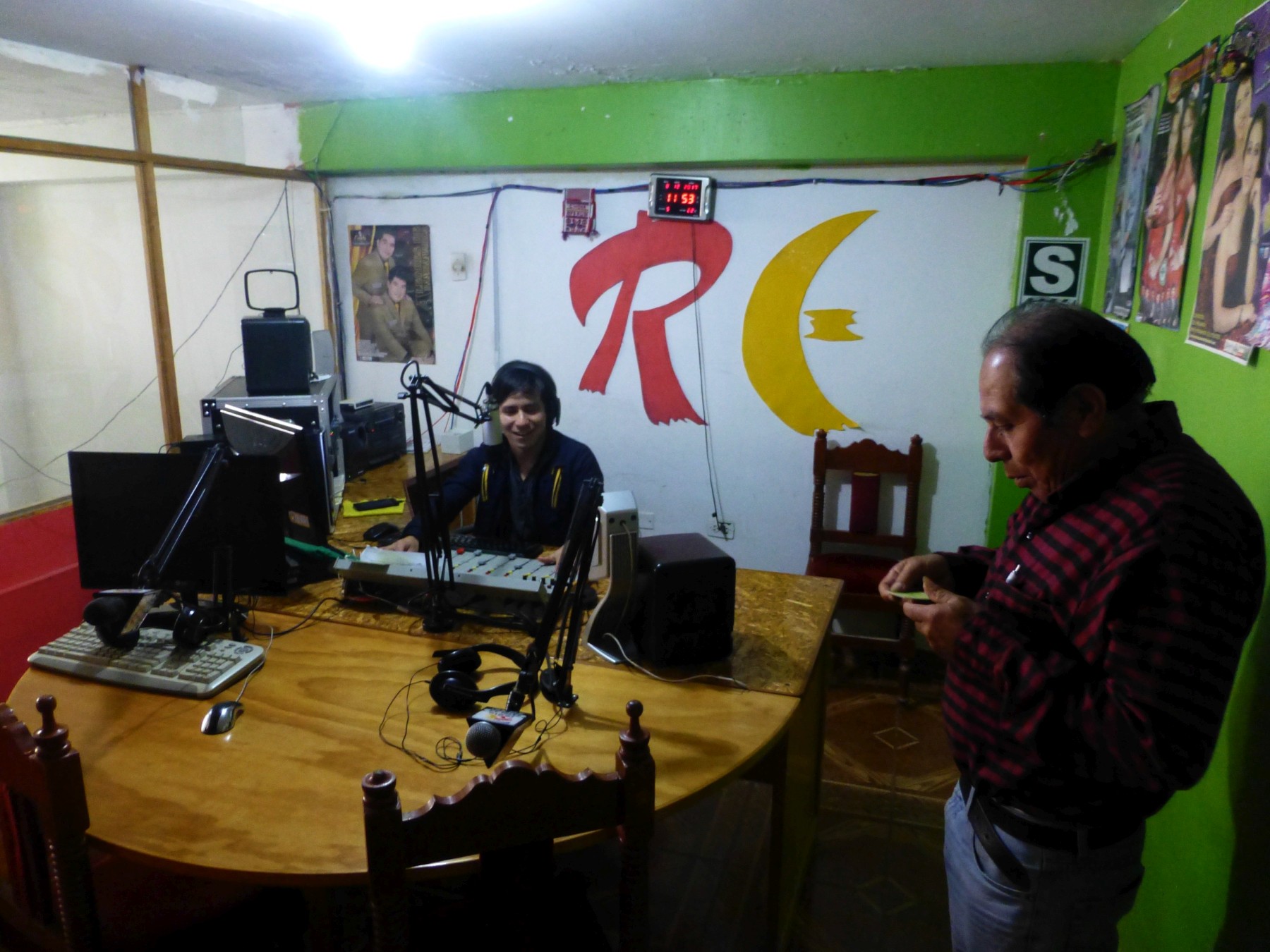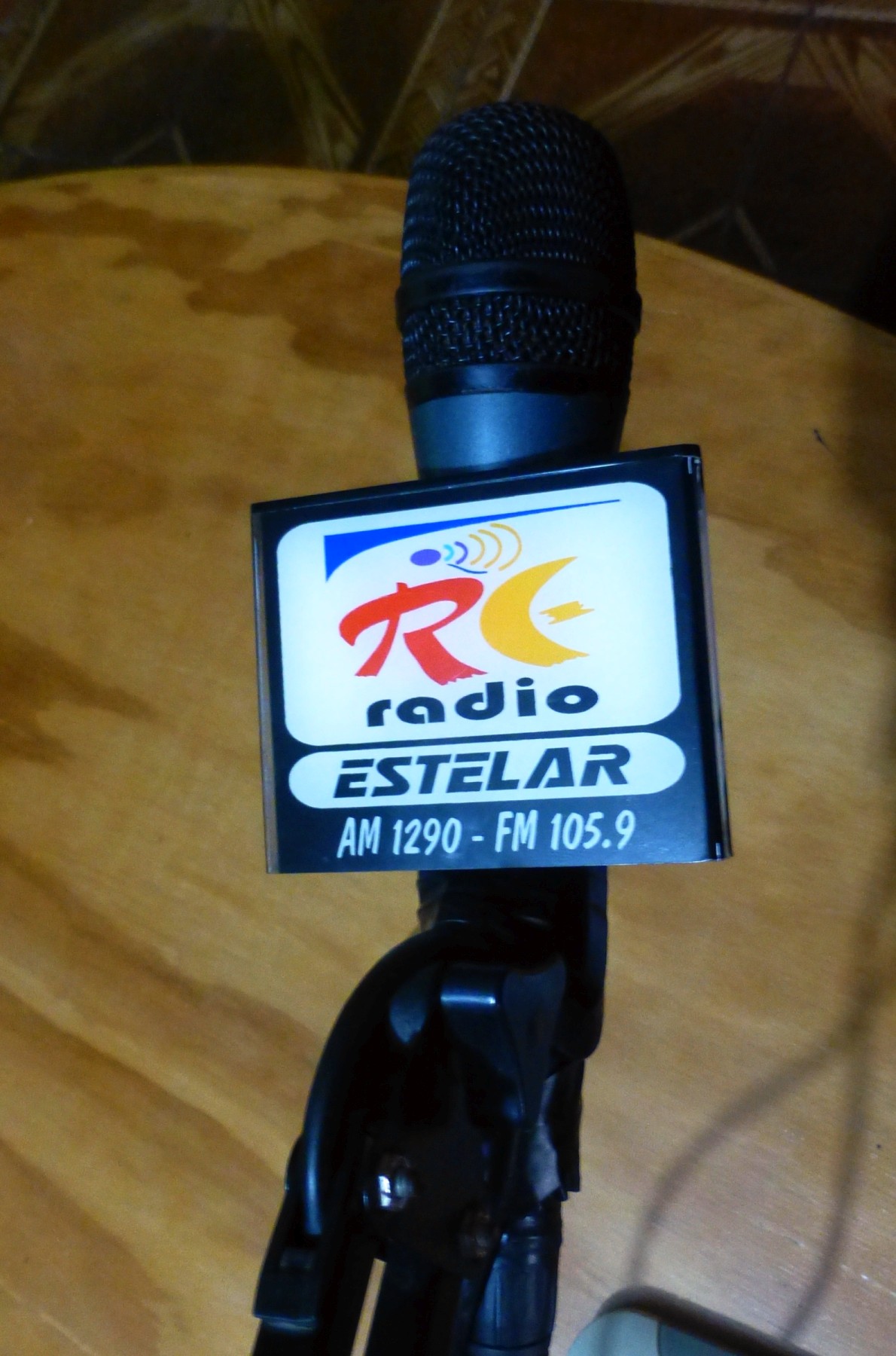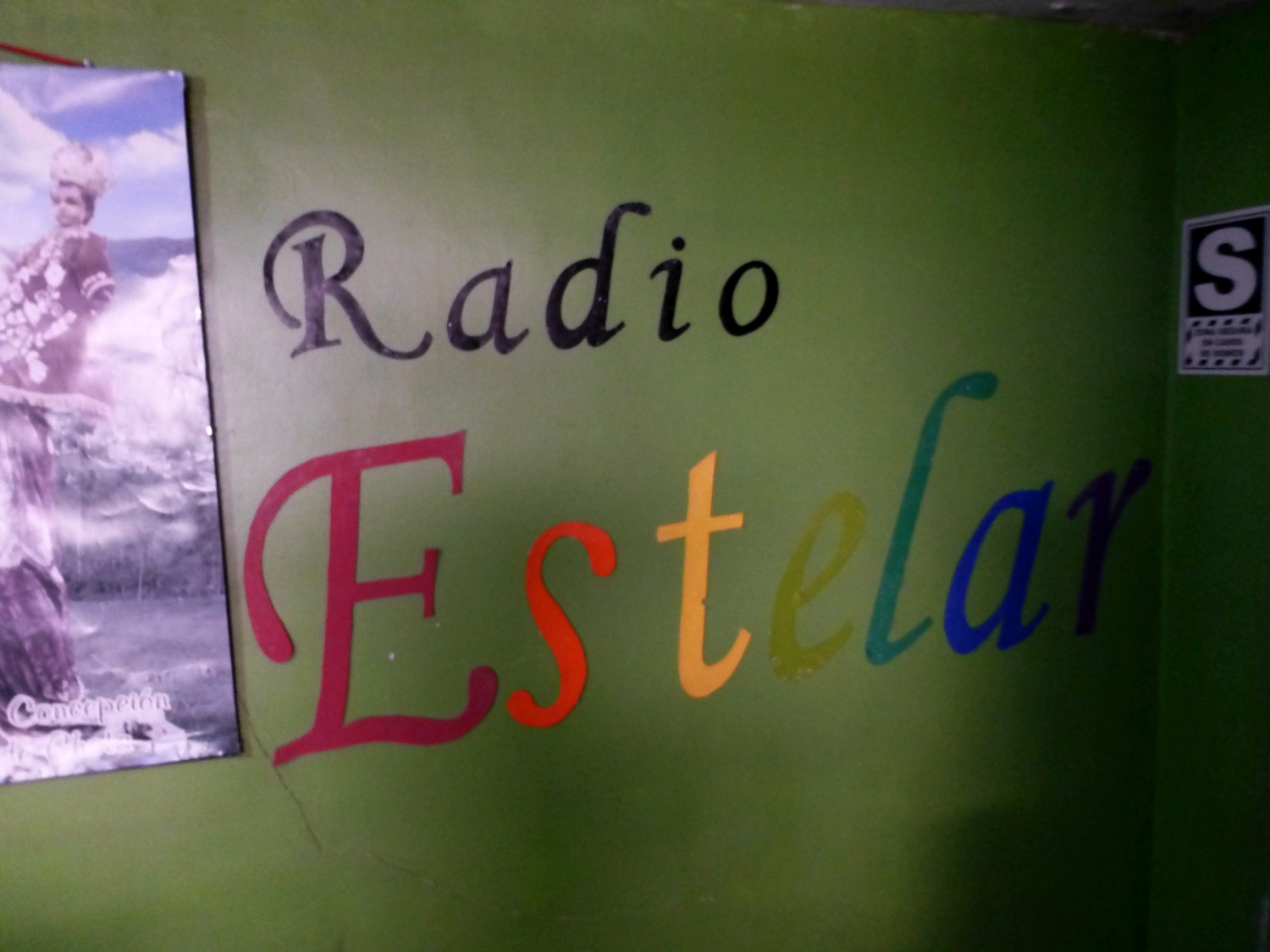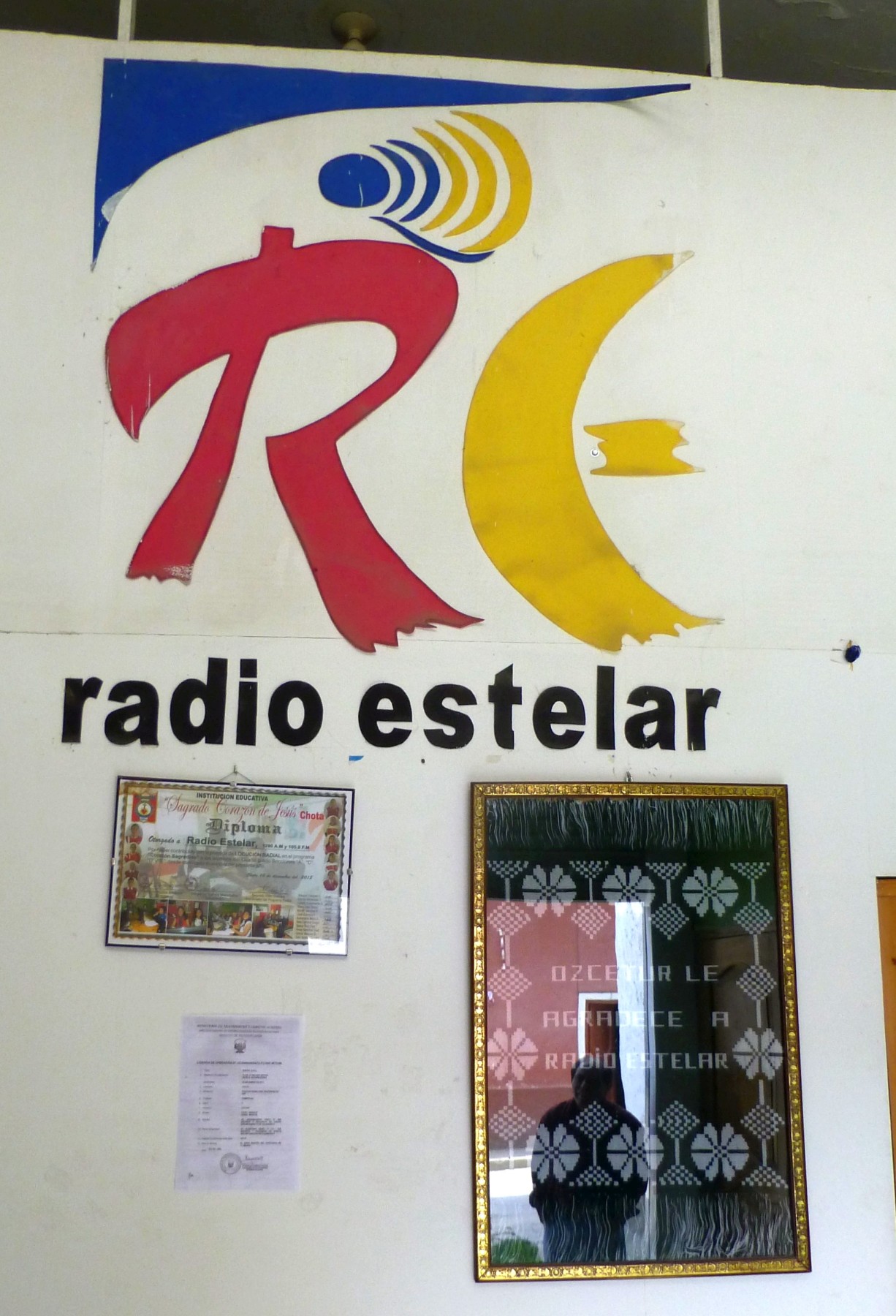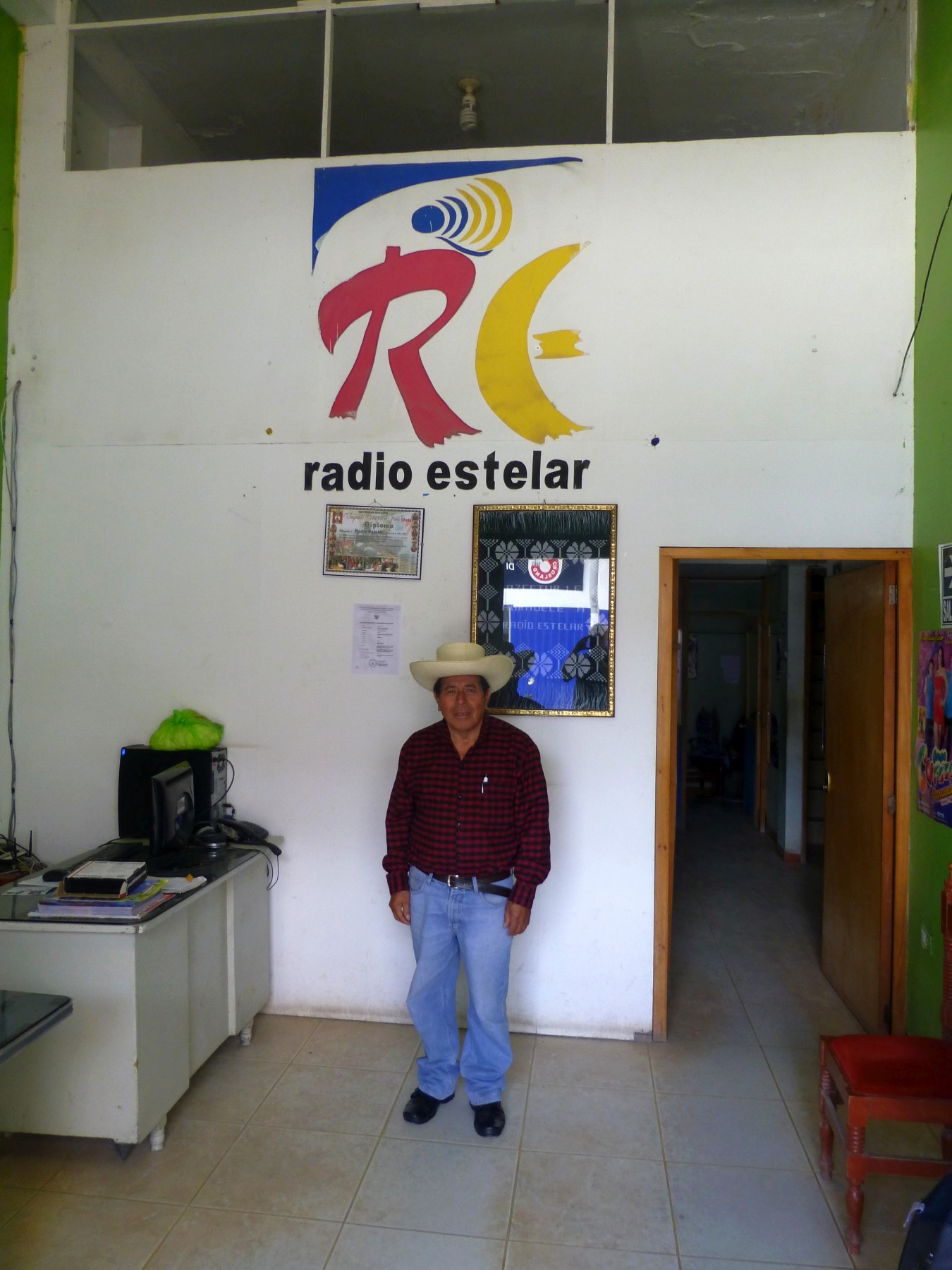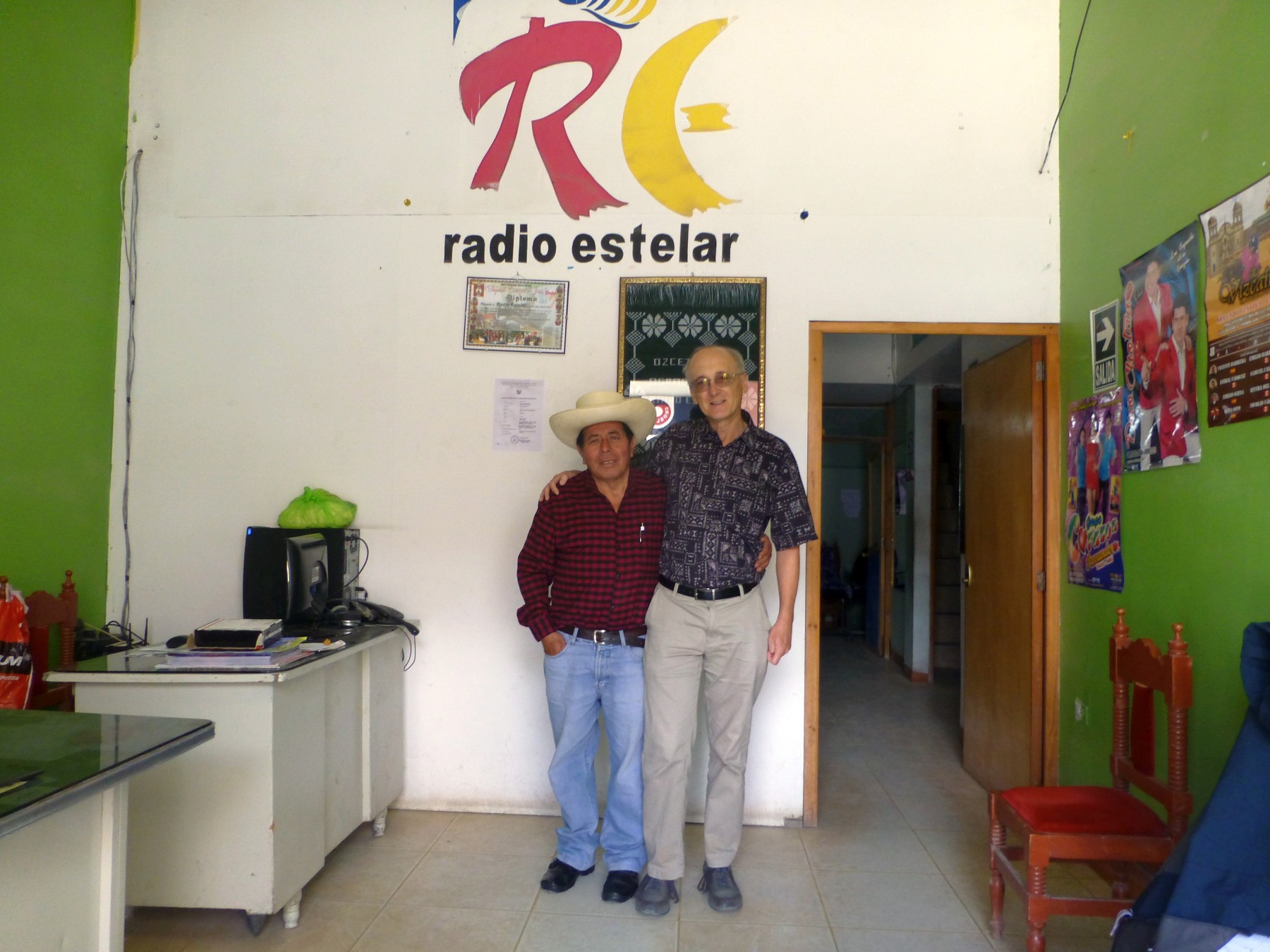 Other current and past stations in Chota.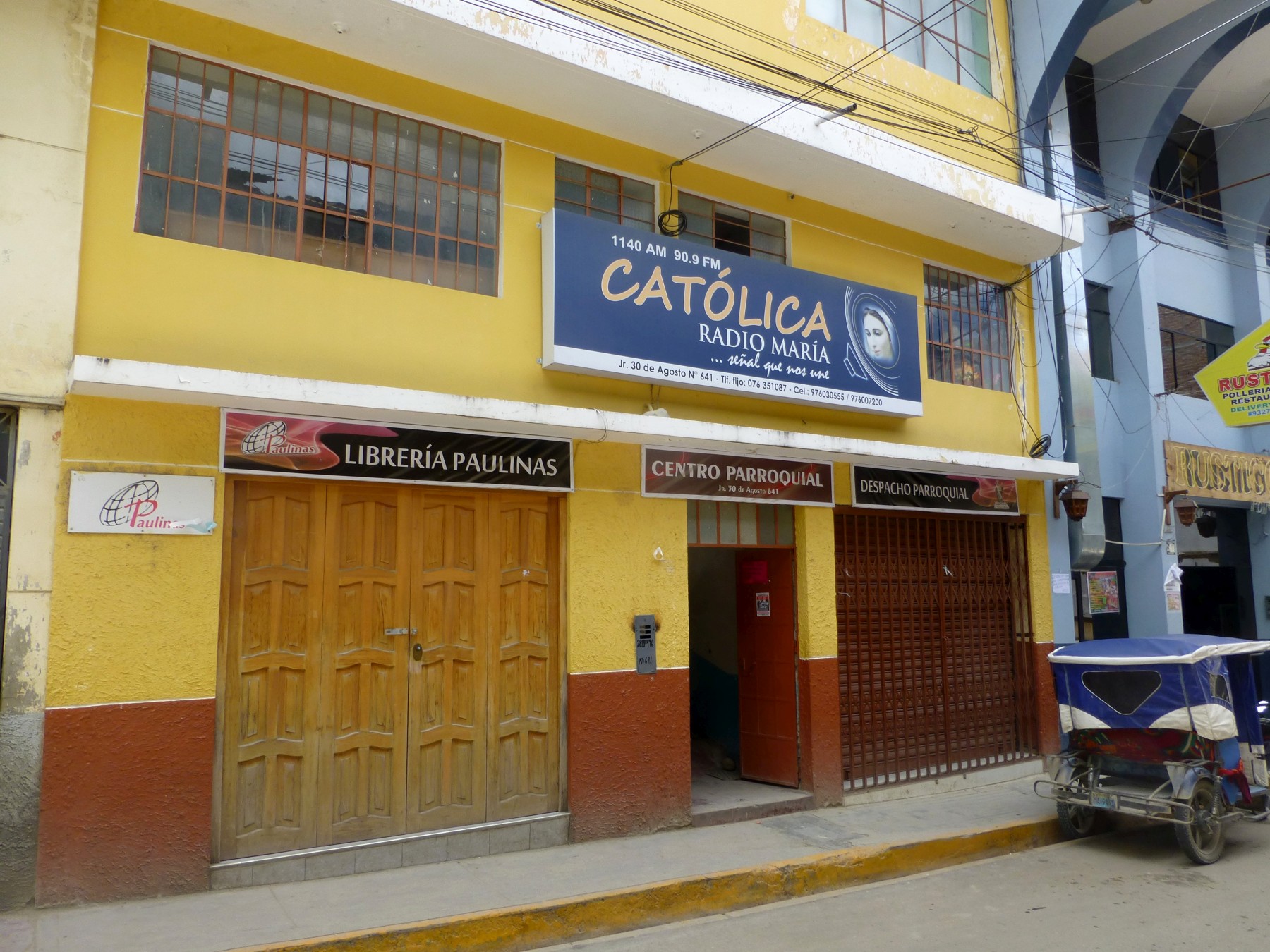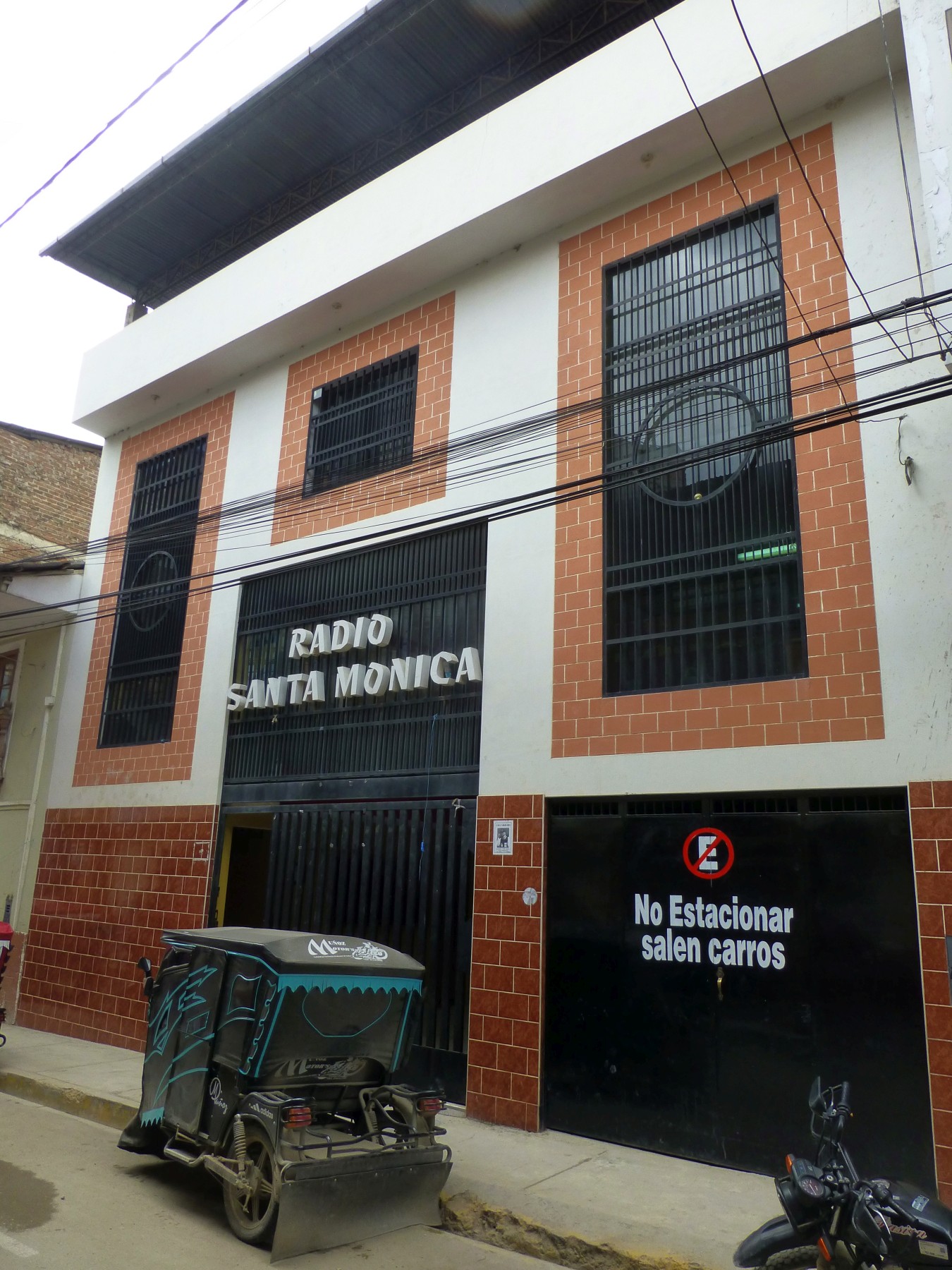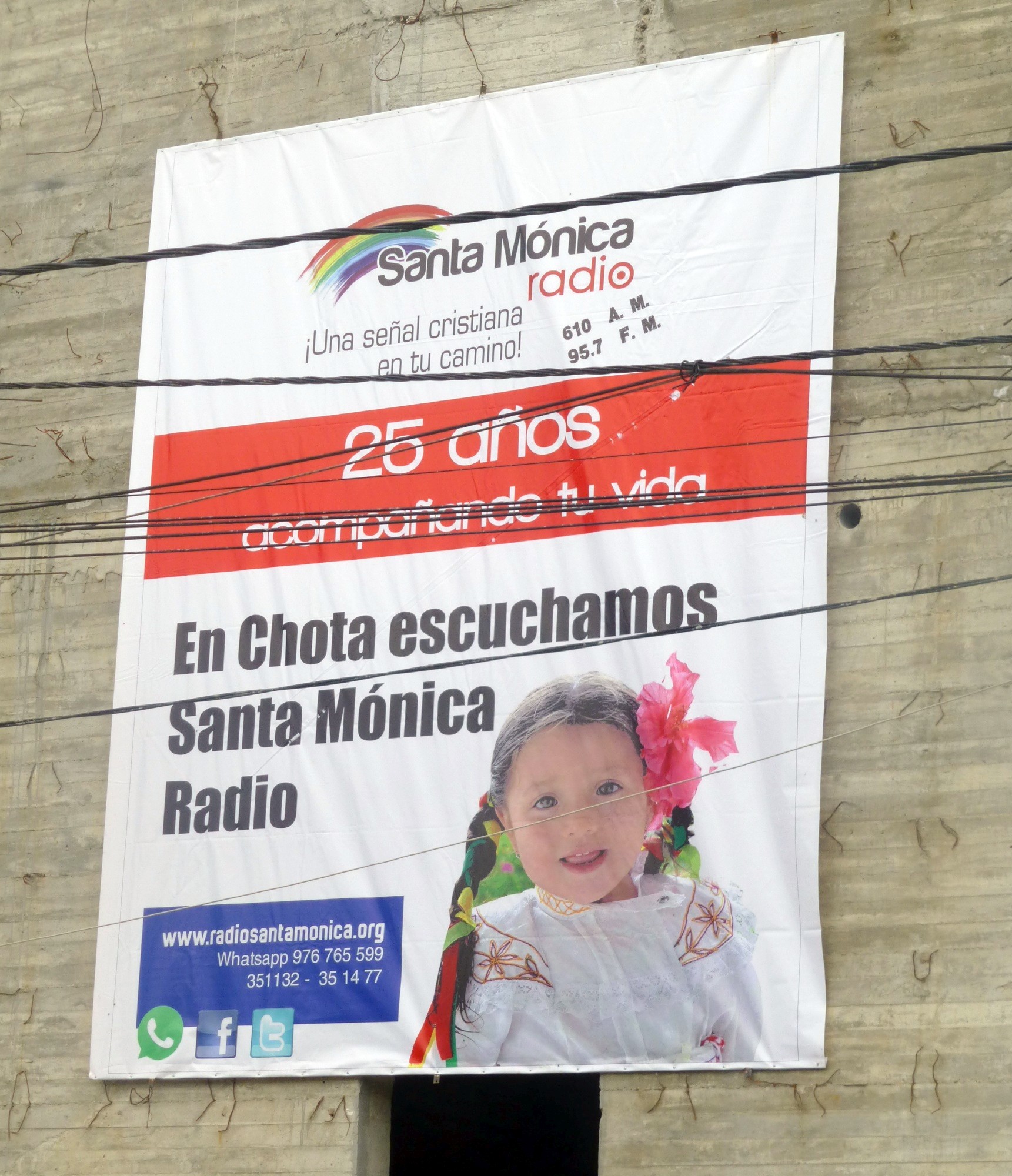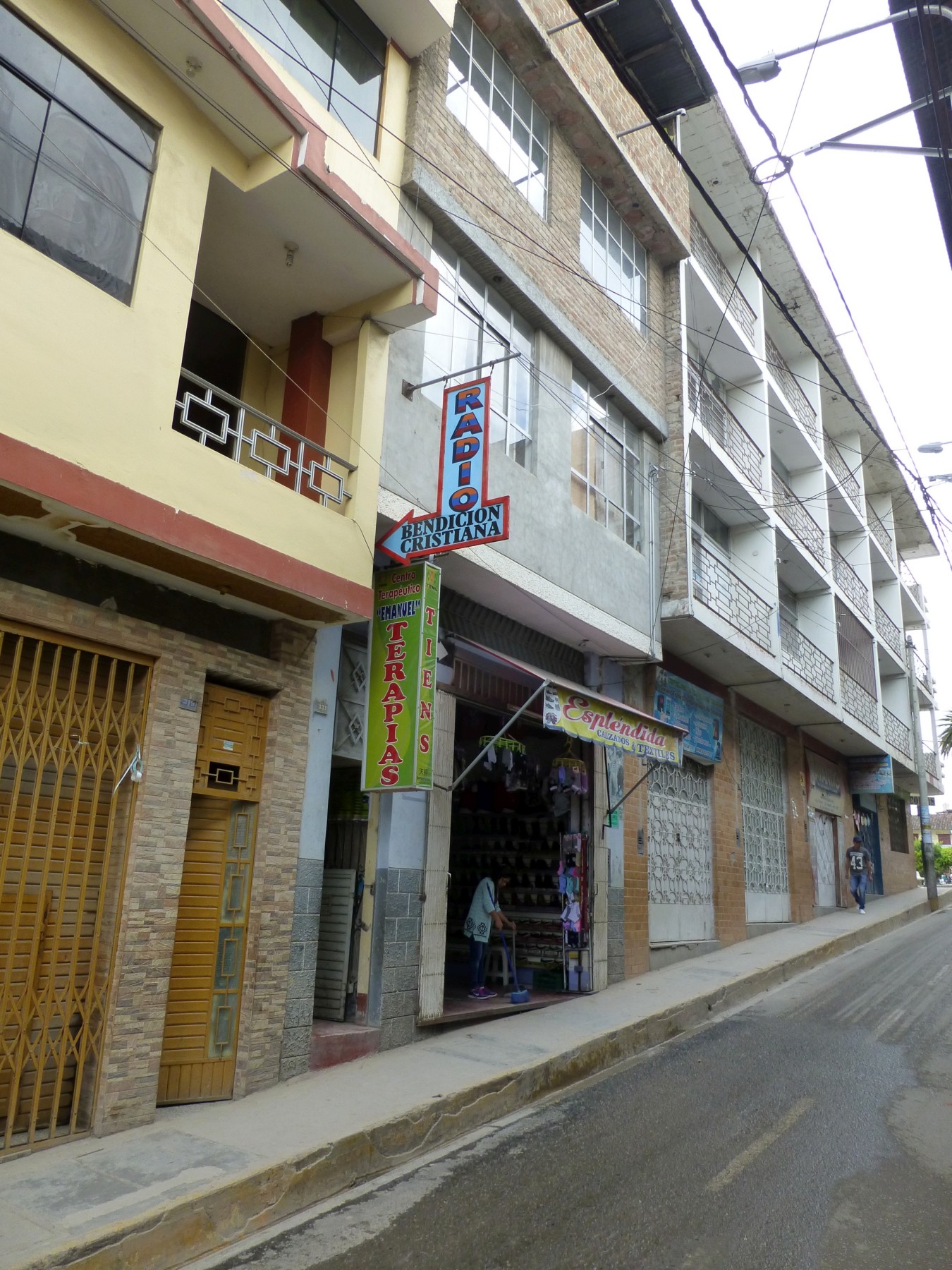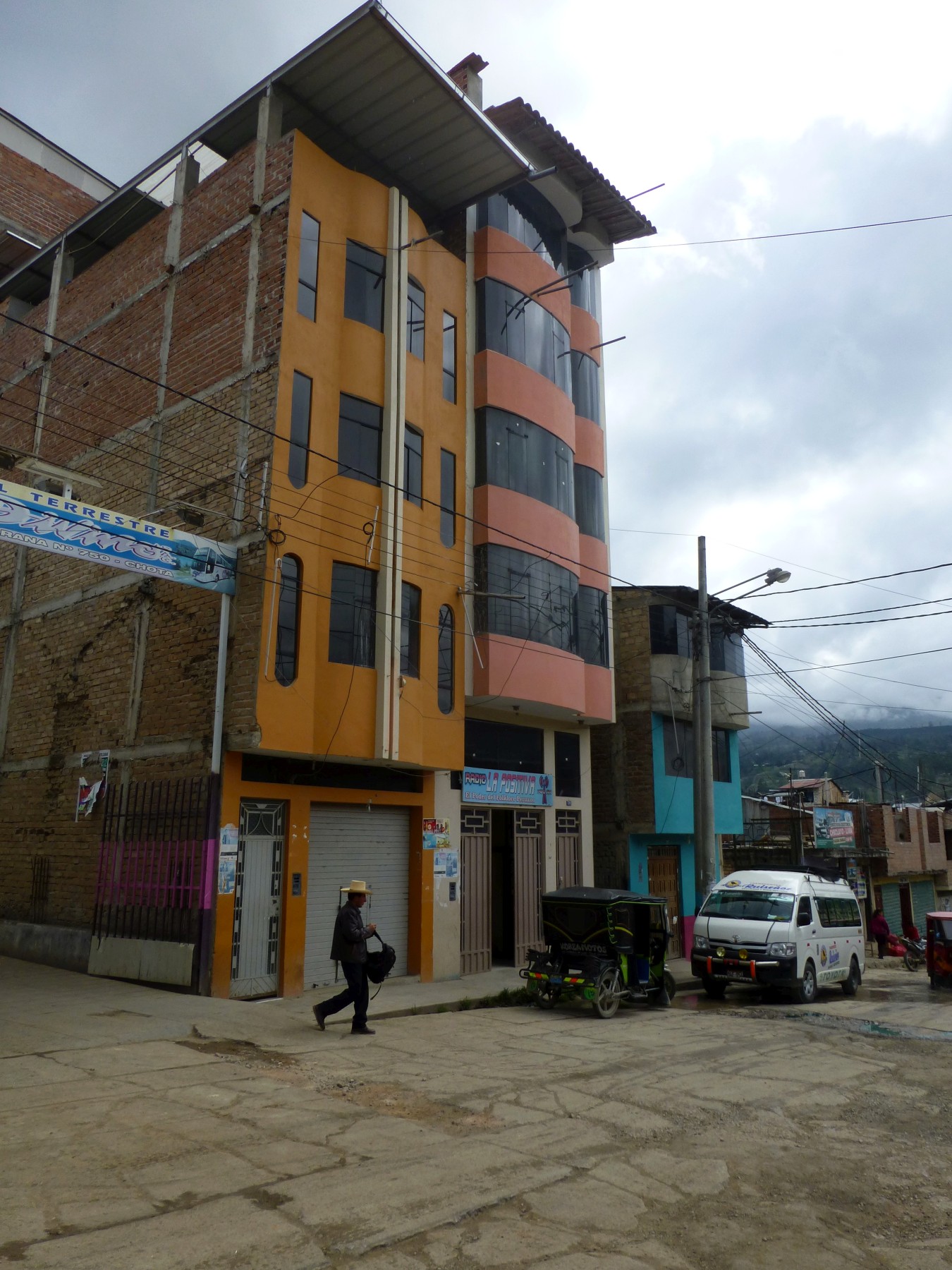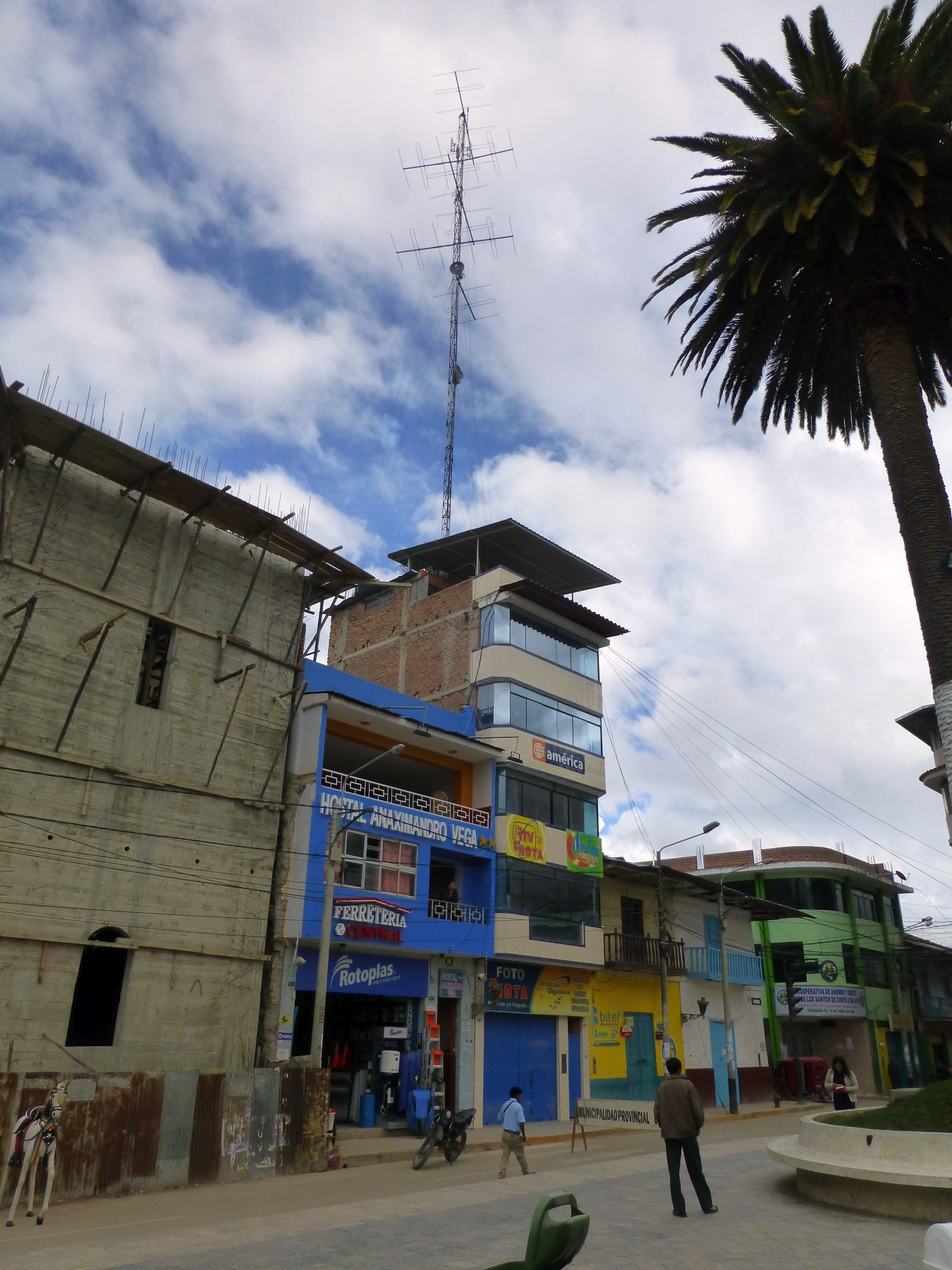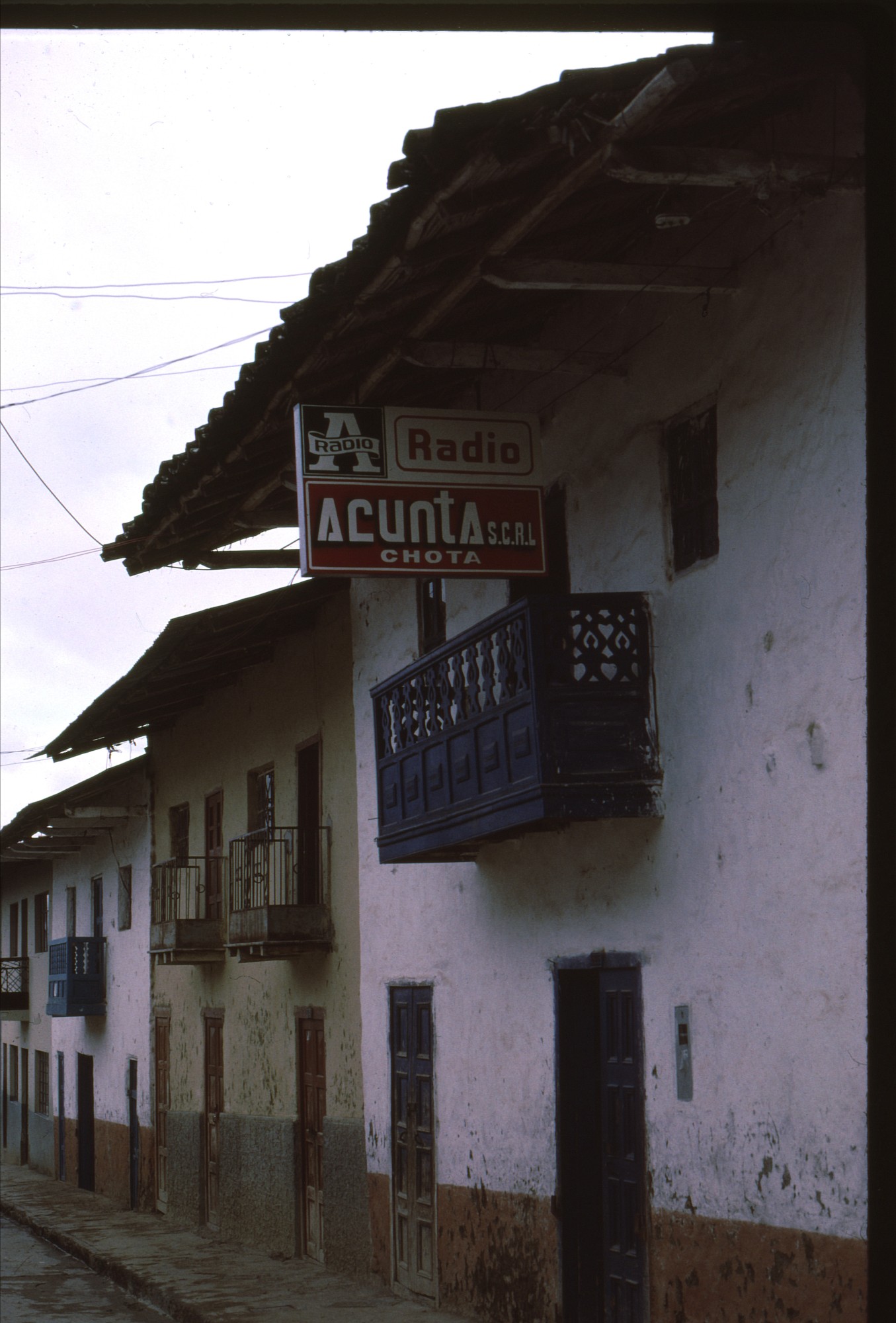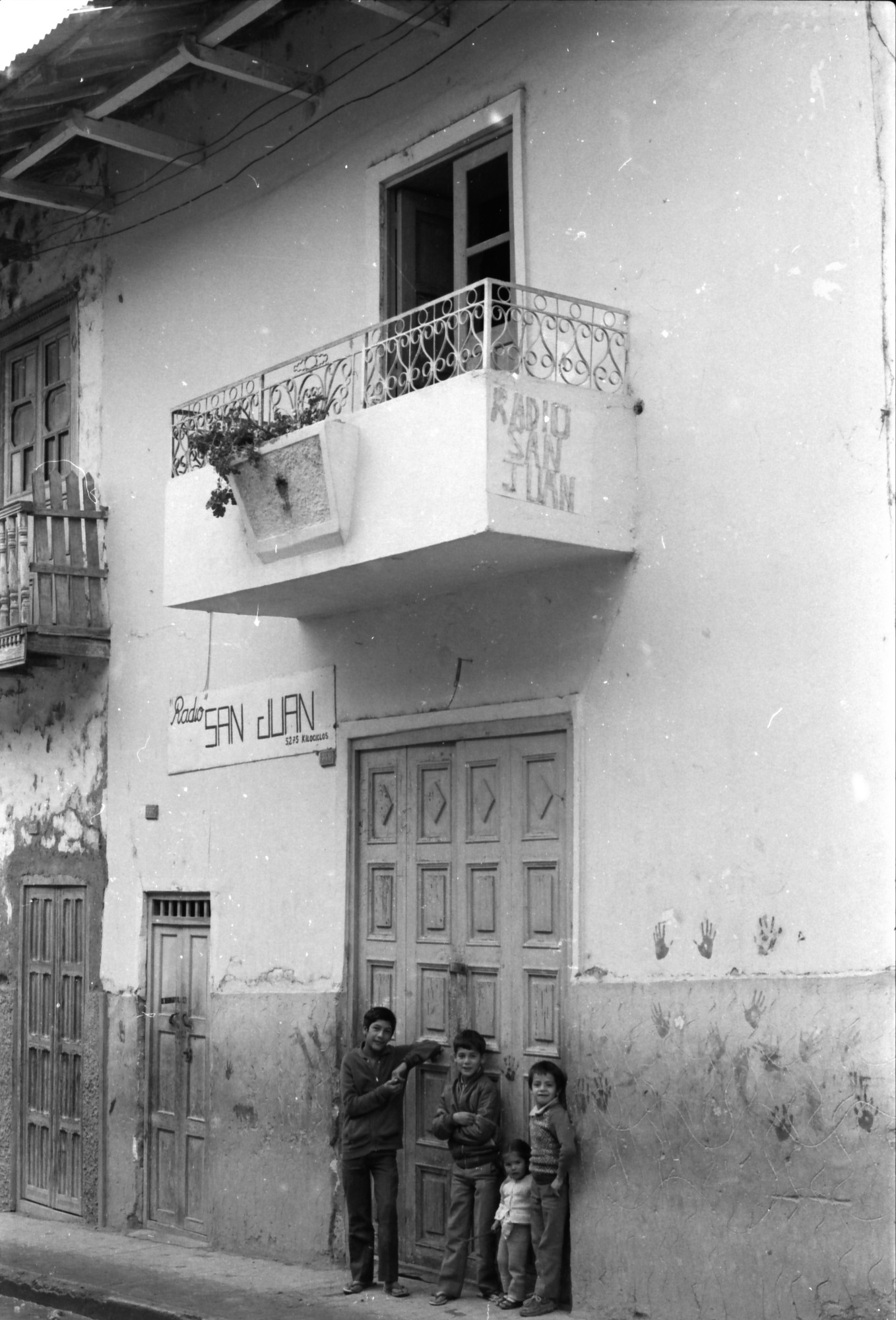 Large black & white 1985 Radio Chota (783 kB)
Large color 1985 Radio Chota (4 MB)
Horizontal Radio Chota 2017 (2.6 MB)
Vertical Radio Chota 2017 (2.3 MB)
Radio Chota Studio 2017 (1.3 MB)
Large black & white 1985 Radio San Juan de Chota (2.6 MB)
Radio Maria (2.4 MB)
Radio Estelar entrance (2.8 MB)



Bambamarca
In 1985, Radio Bambamarca was the only station in Bambamarca. It closed years ago. I just took pictures and didn't visit any of the current stations.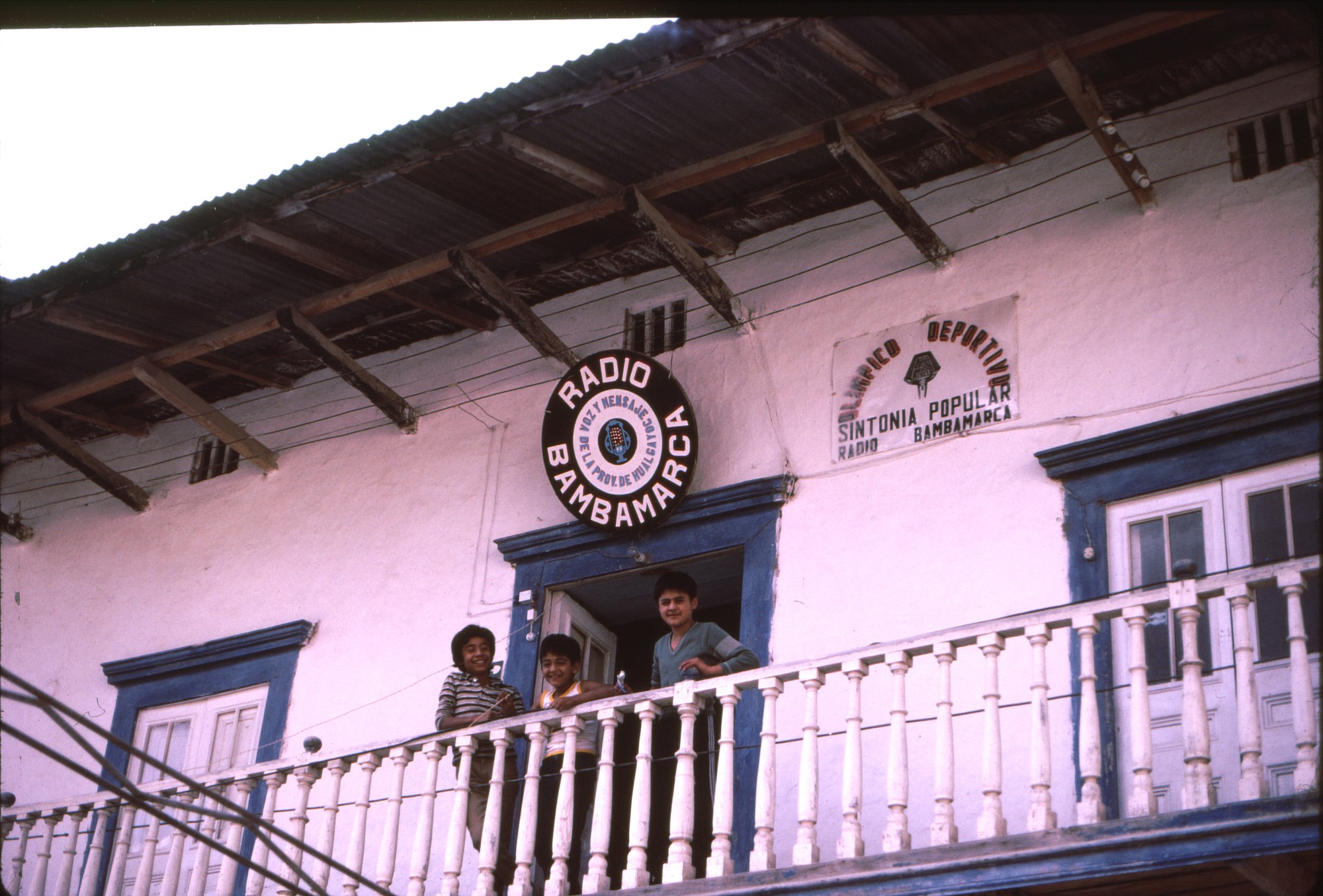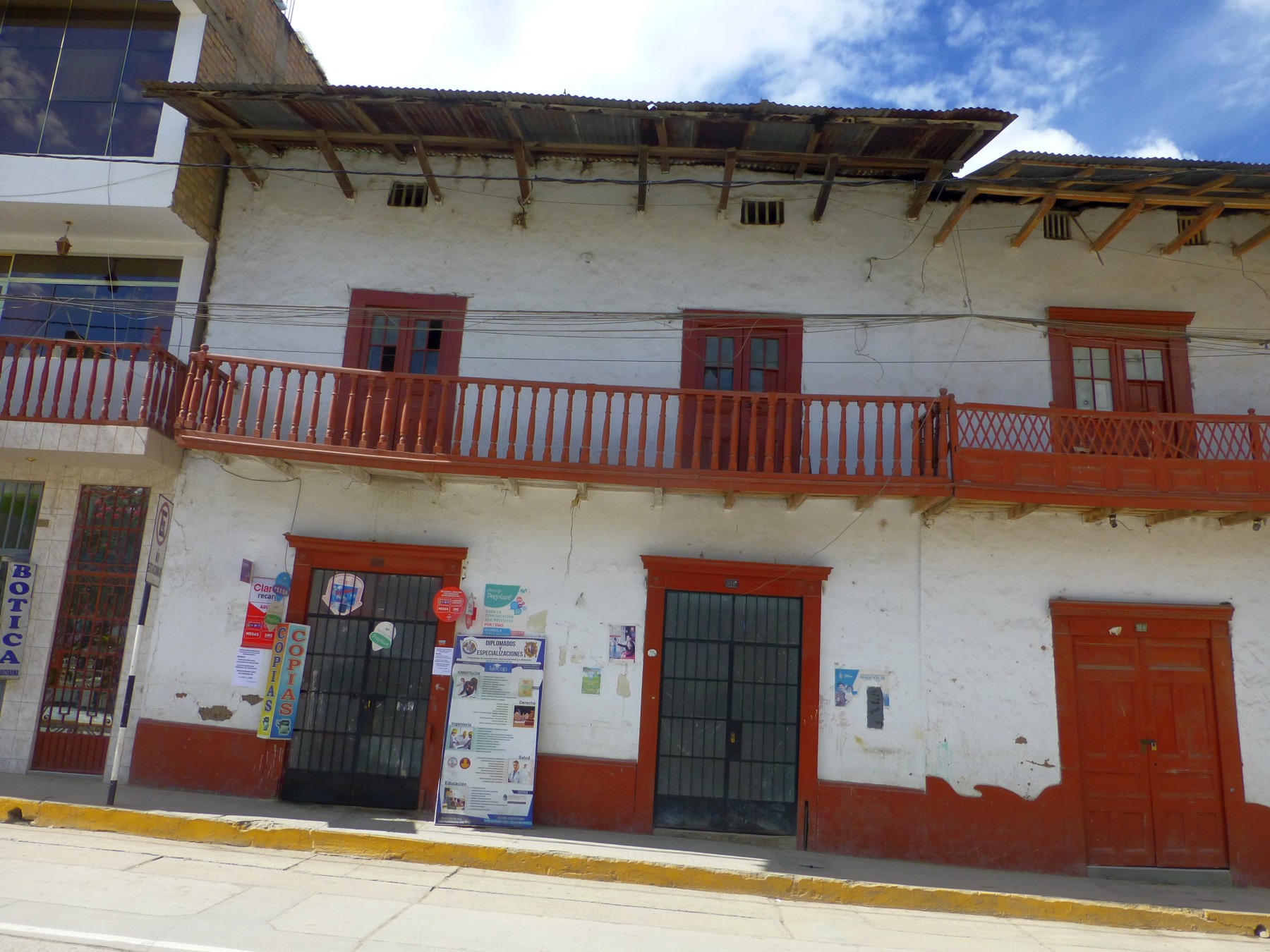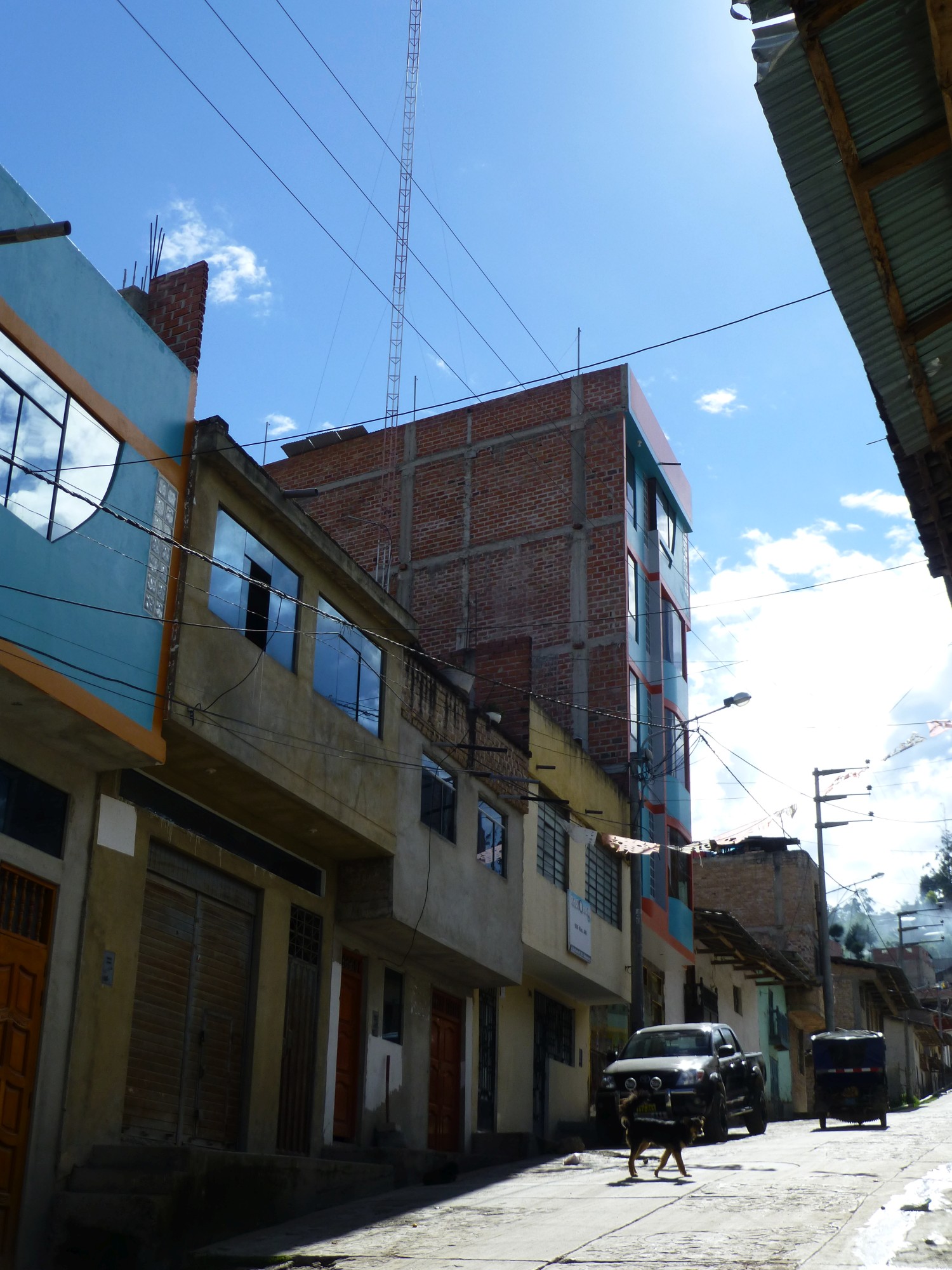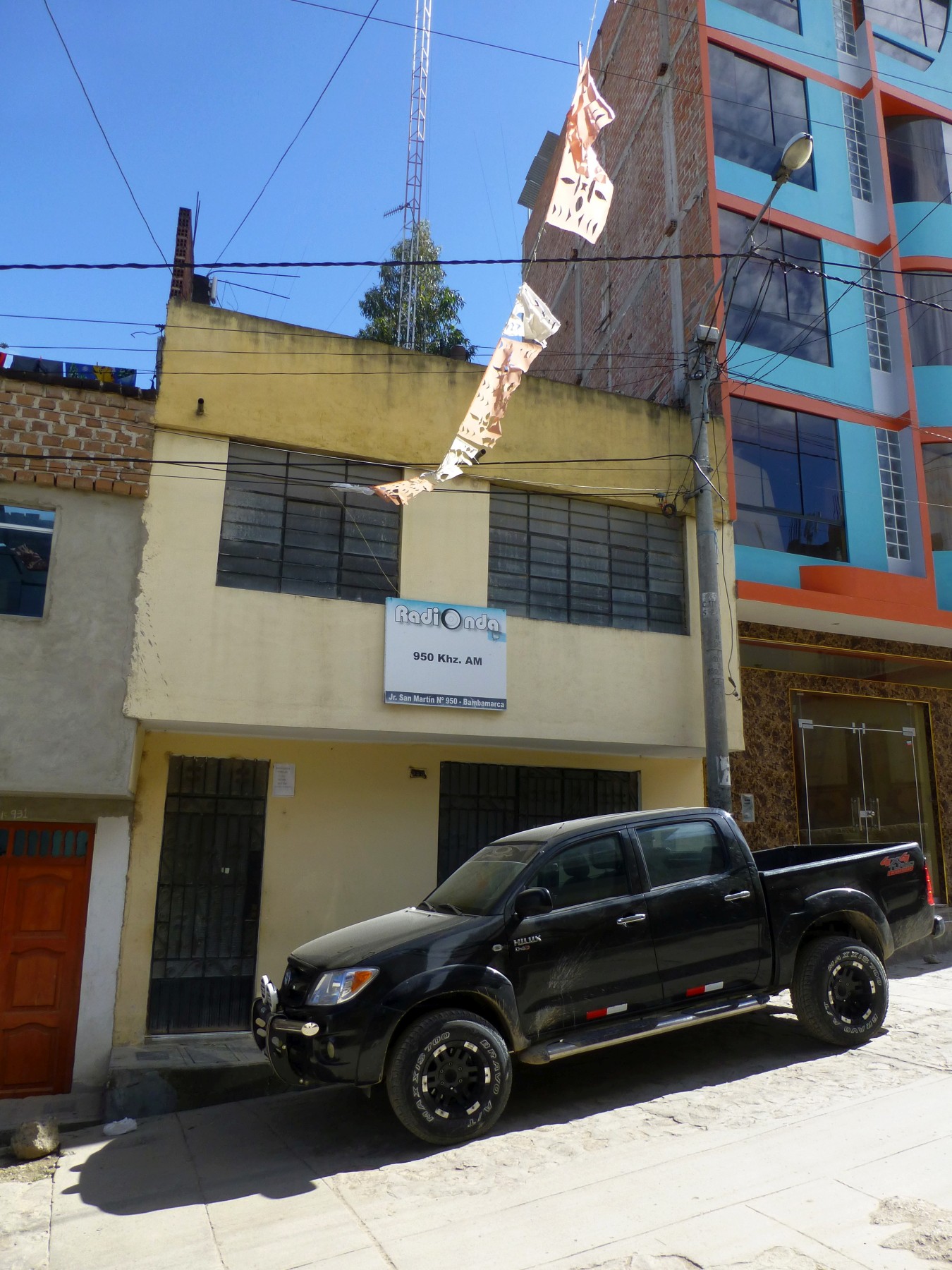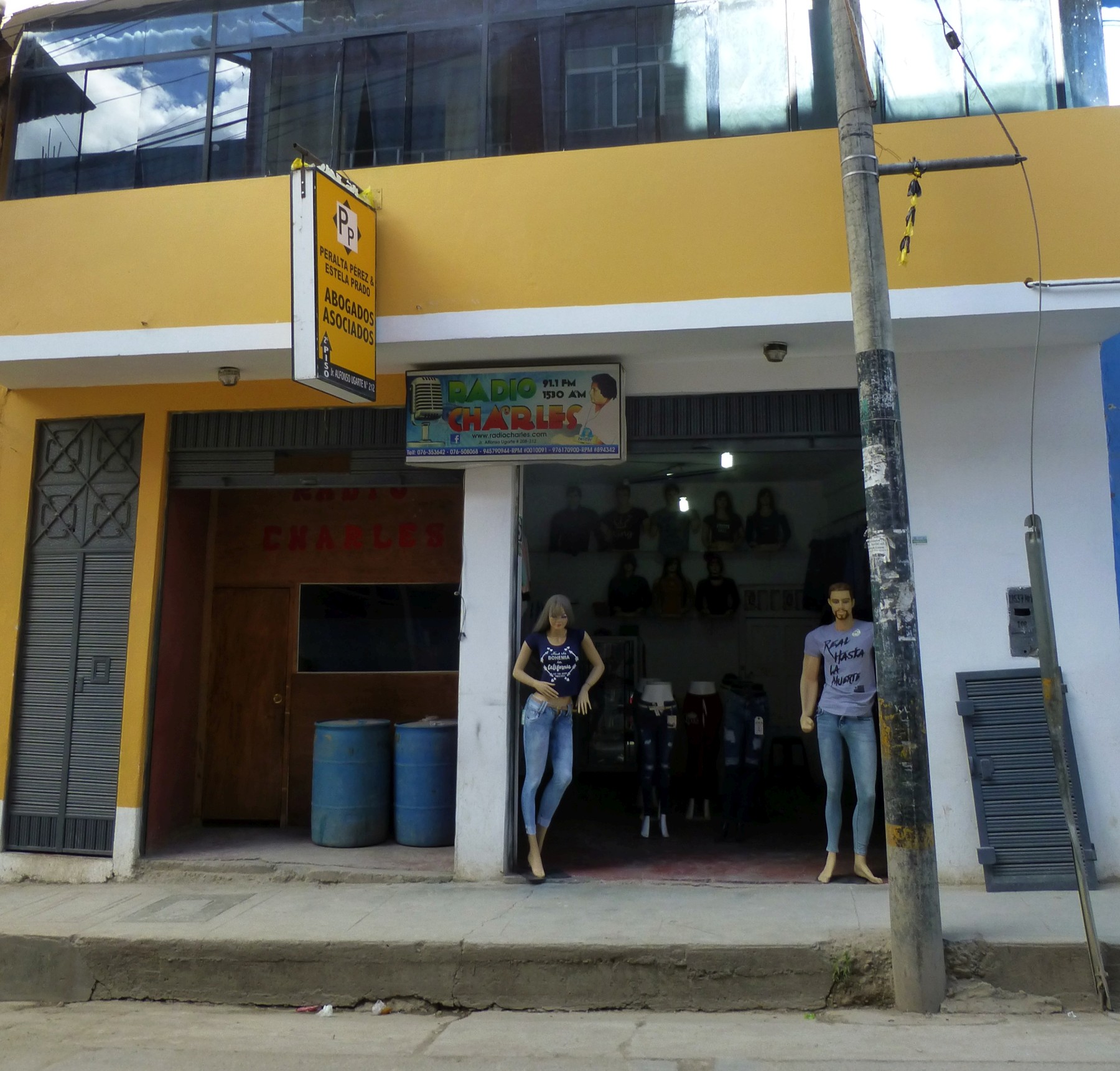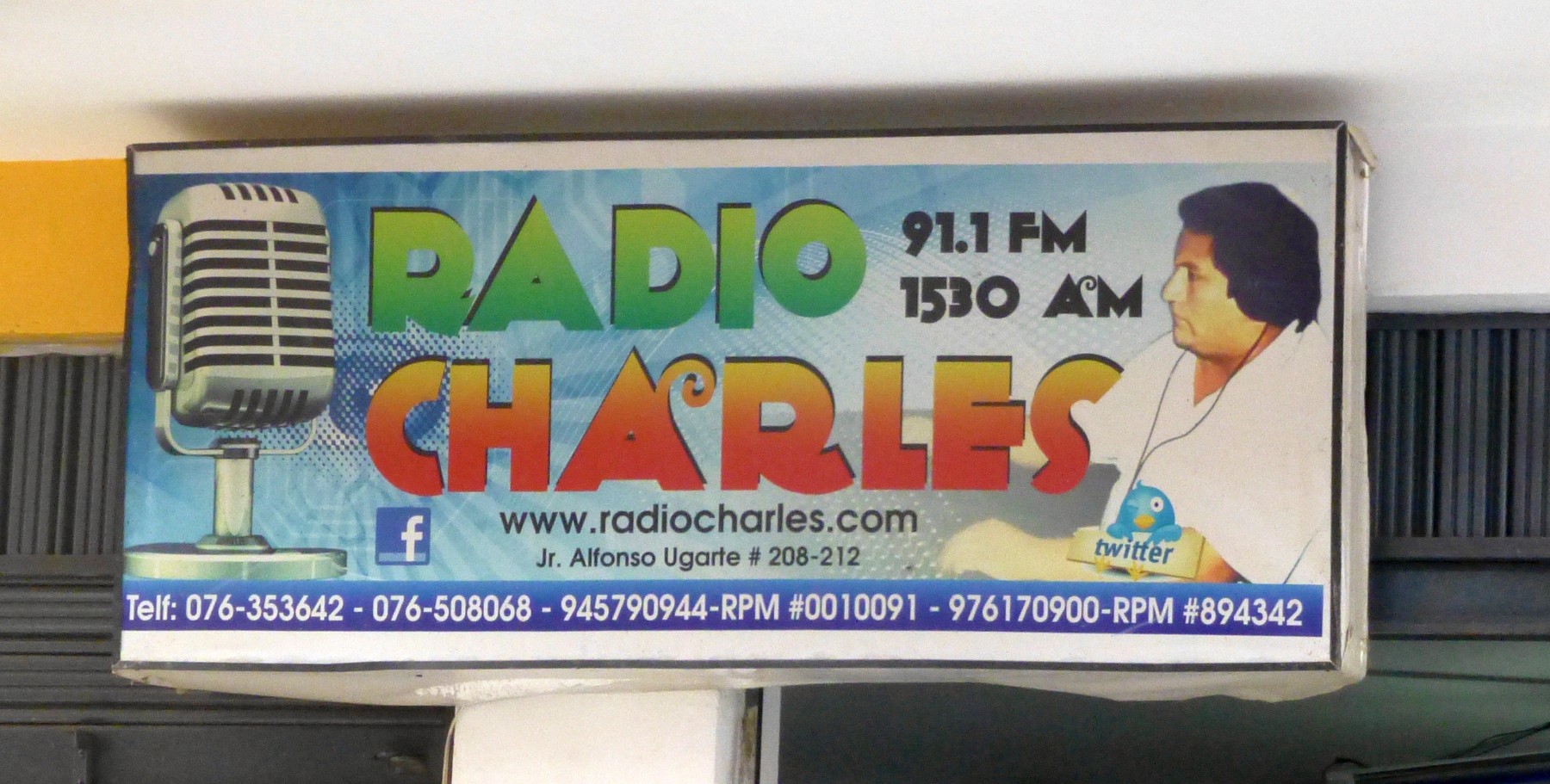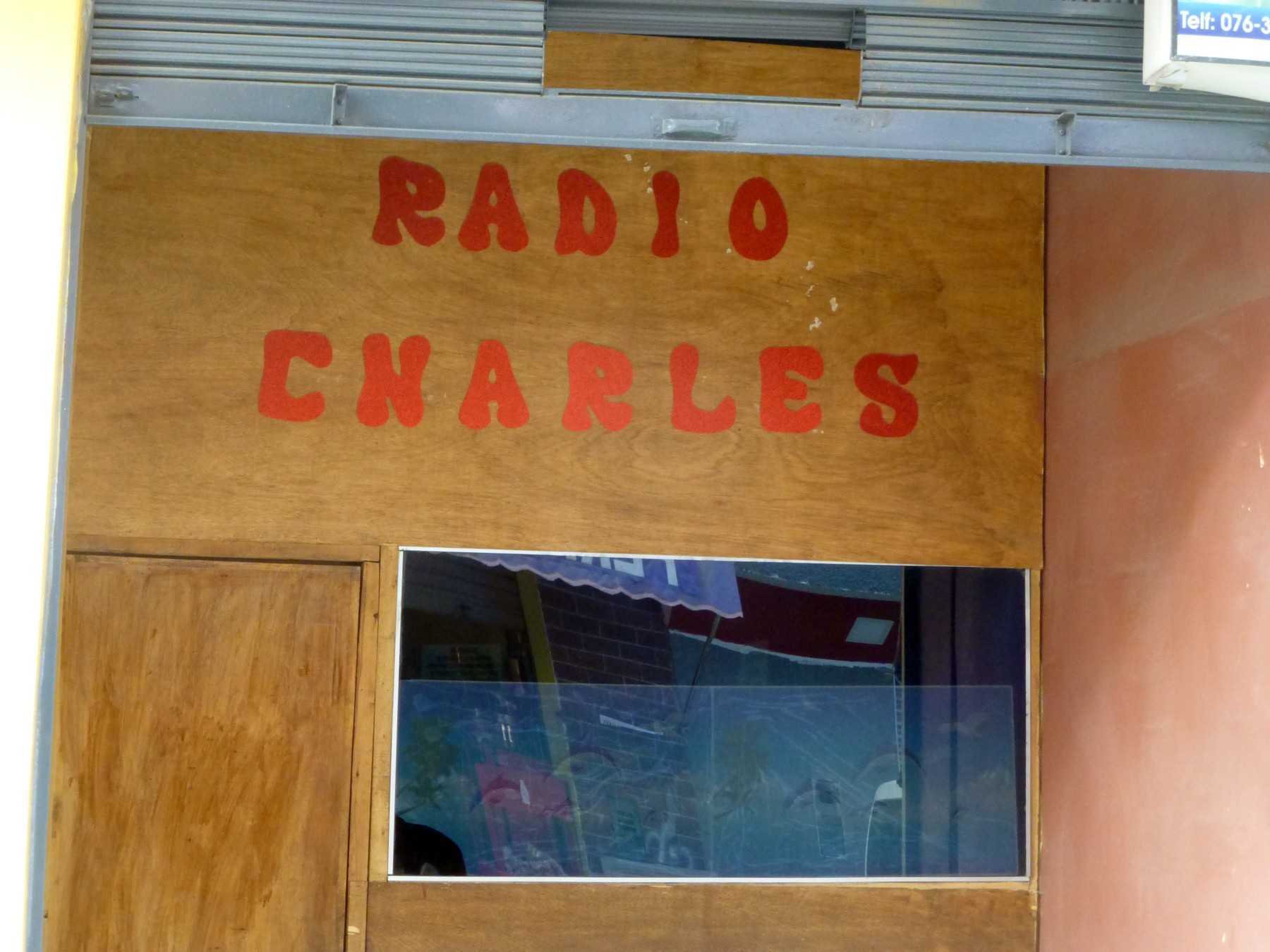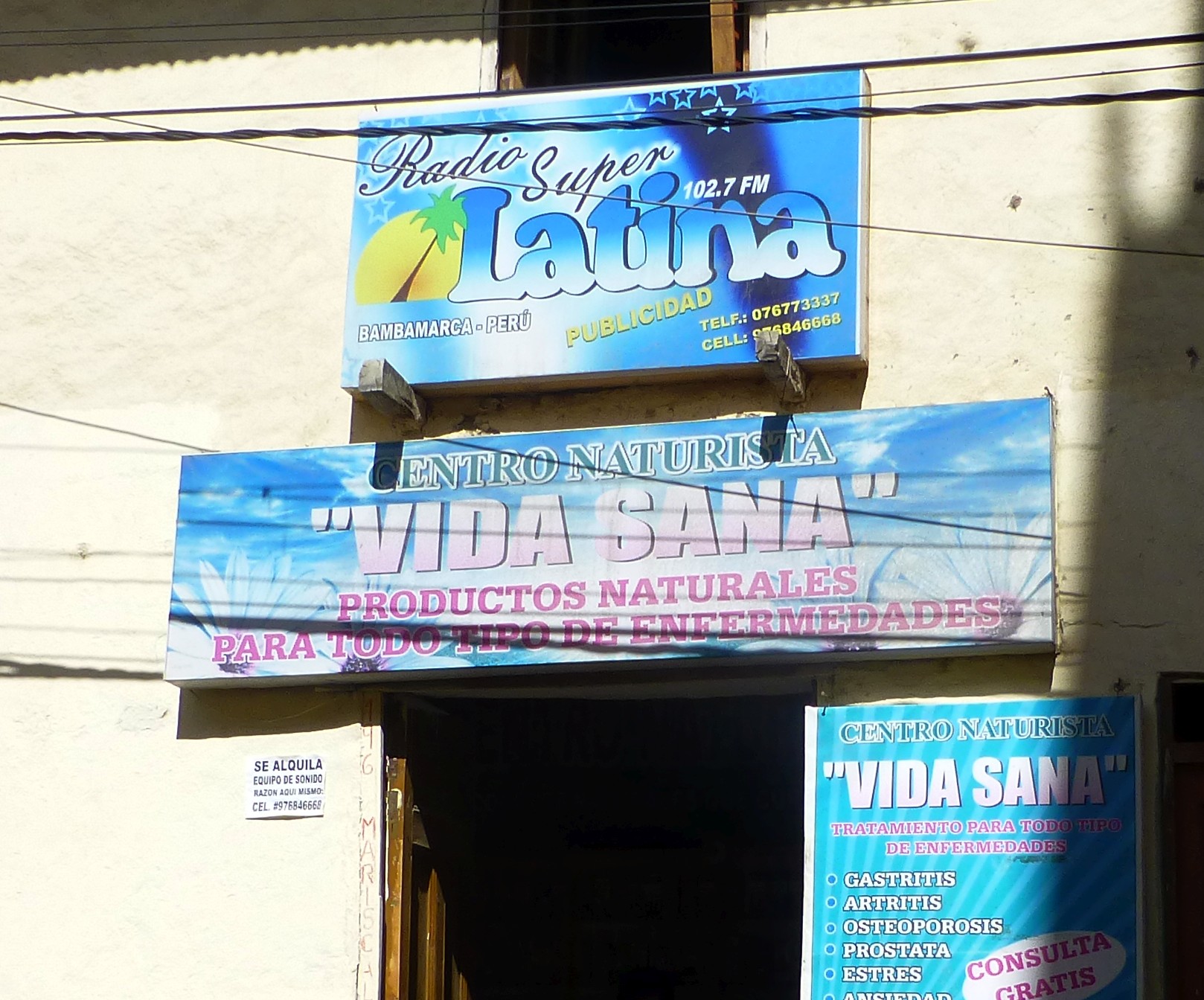 Large 1985 Radio Bambamarca (4.8 MB)
Radio Charles sign (1.1 MB)