DX Photos from Southern Cajamarca
DX Photos from the southern part of Cajamarca department and also from nearby Huamachuco in La Libertad department. These are from my visits to the region in 2017 and 1985. Click on any photo to enlarge it and then use the arrows to scroll through all the photos for this section. Other locations may be selected from the menu on the left. Links are provided for large versions of several photos for personal use only.
Celendin
Radio Celendin was the first radio station in town. The first two photos are from 1985.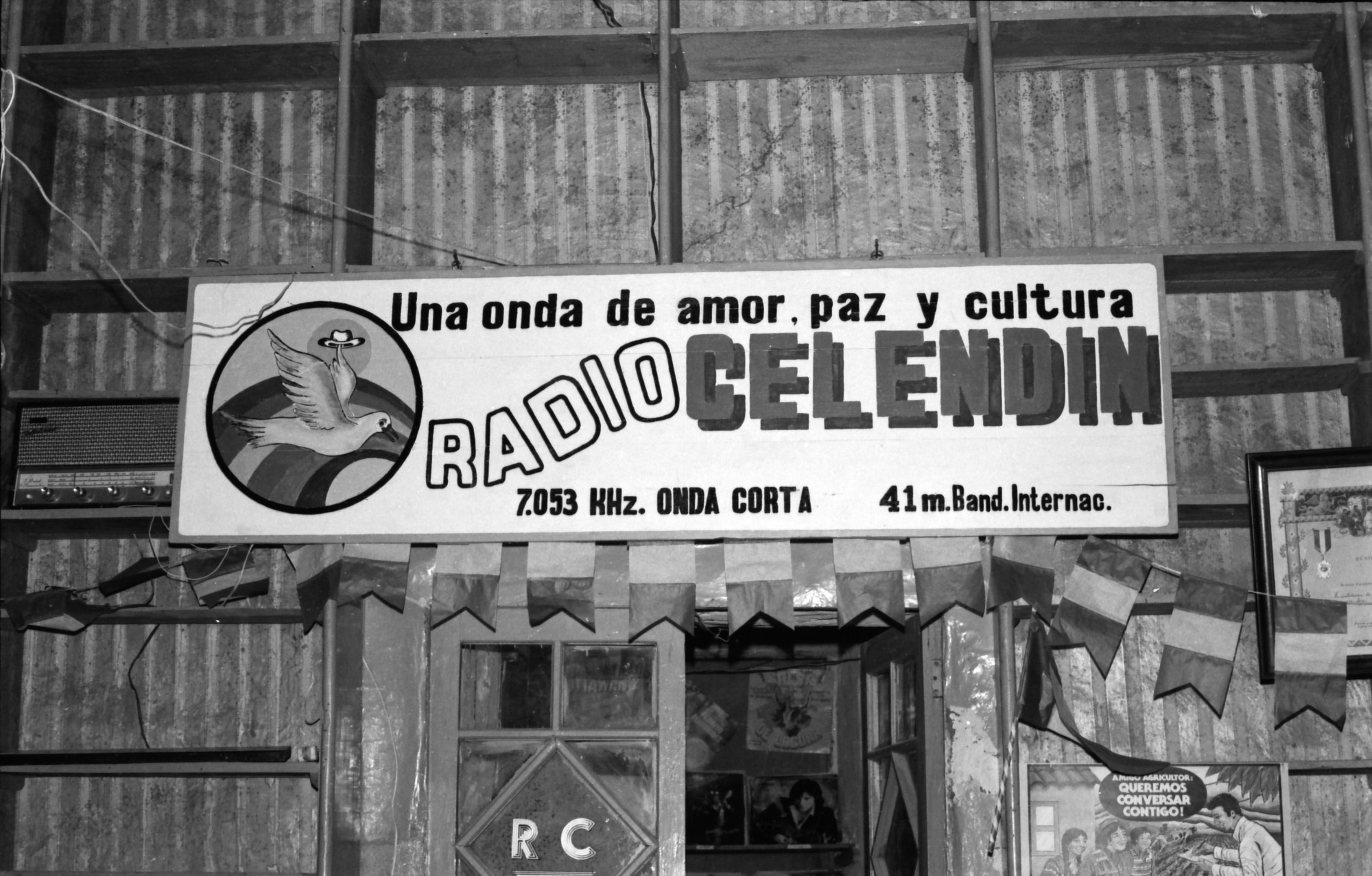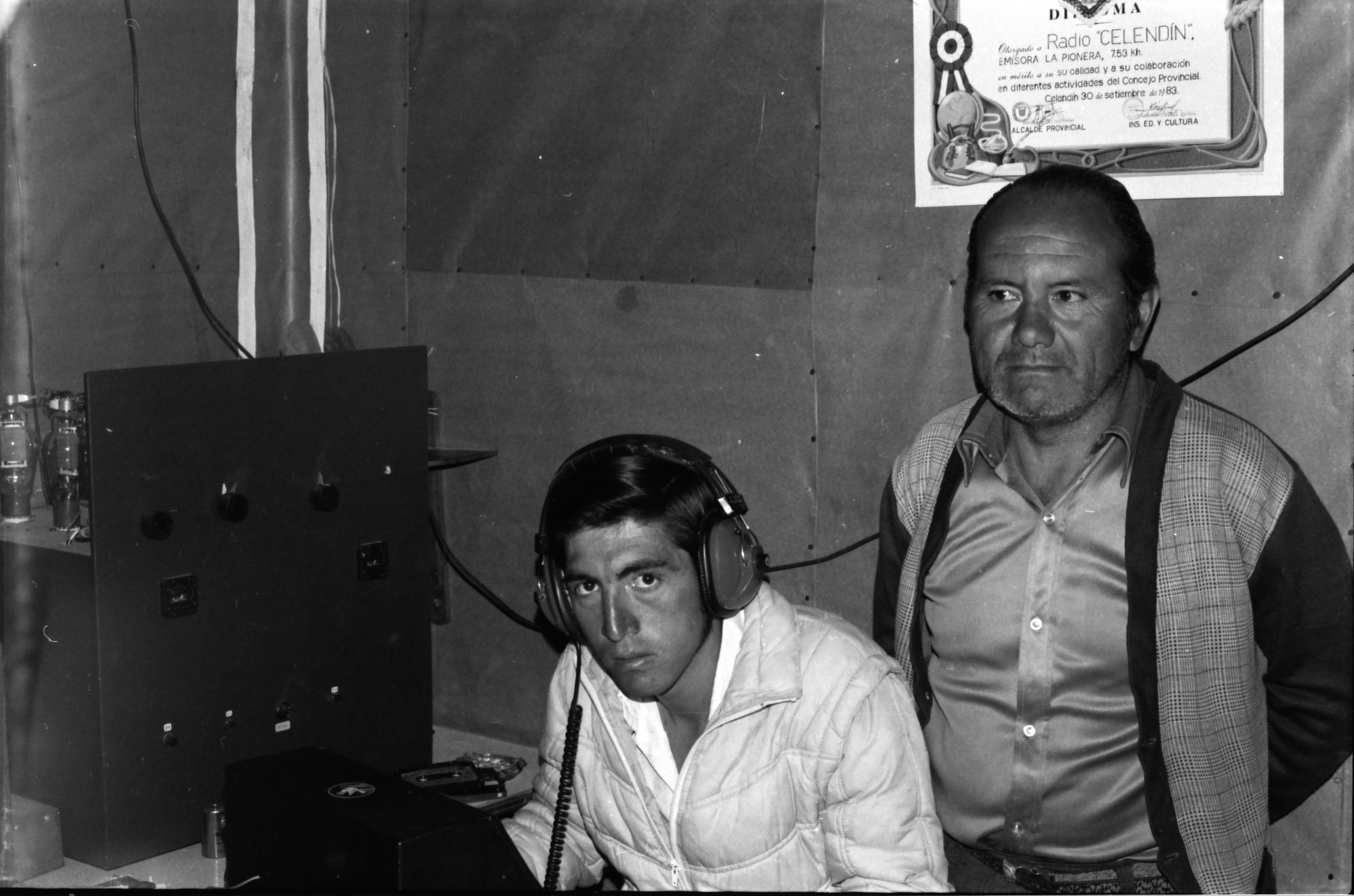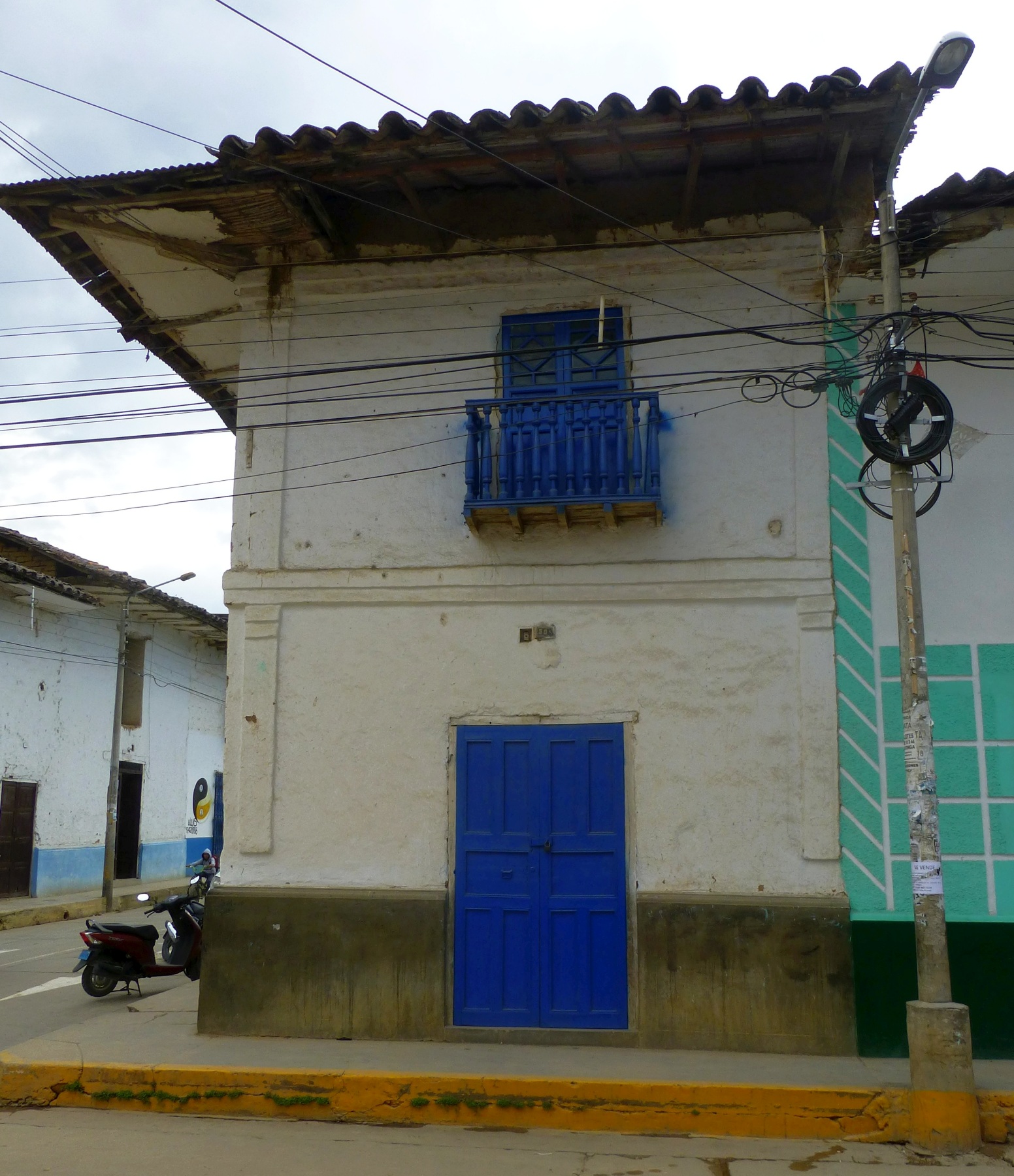 Some other old stations from Celendin.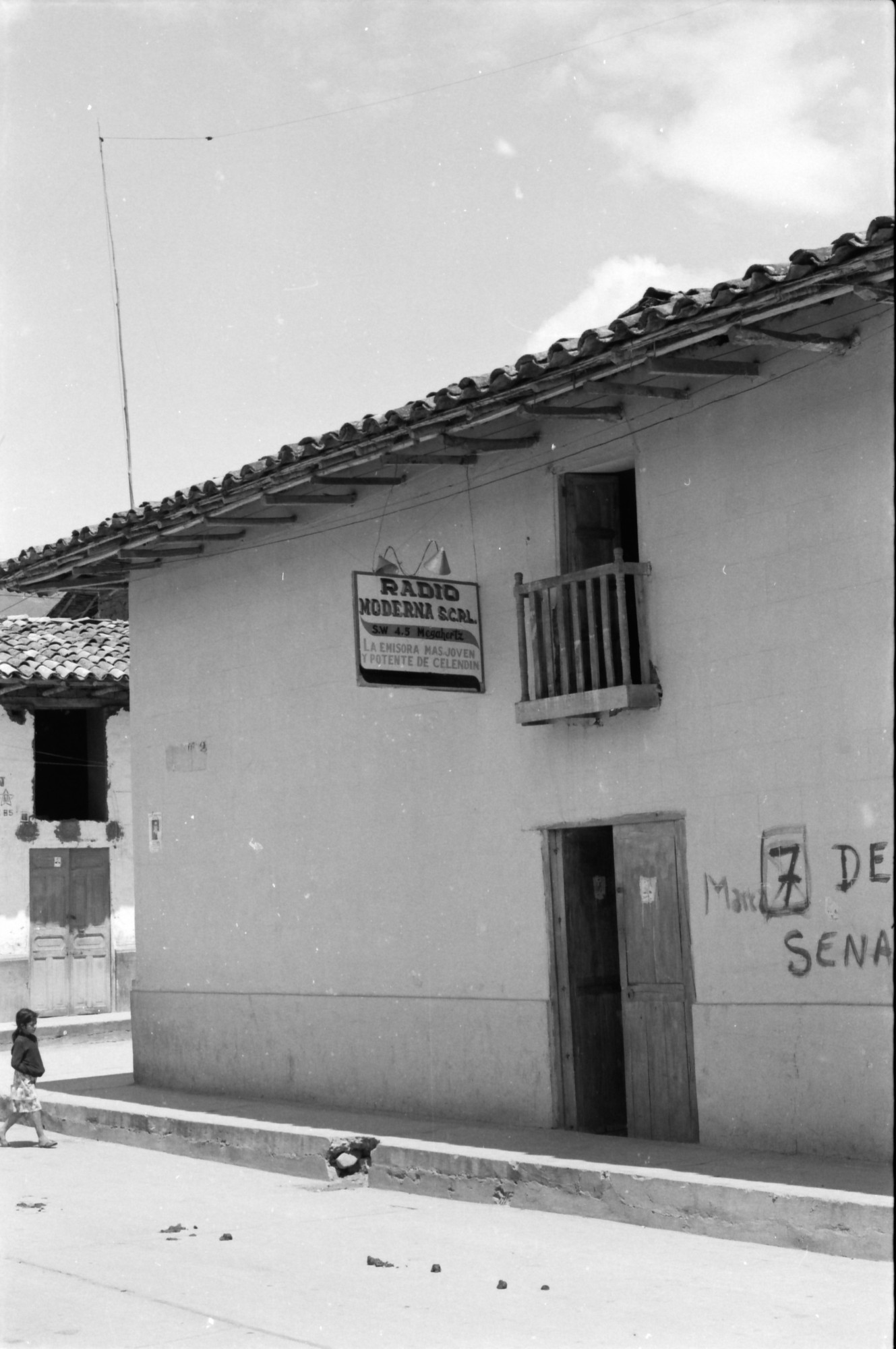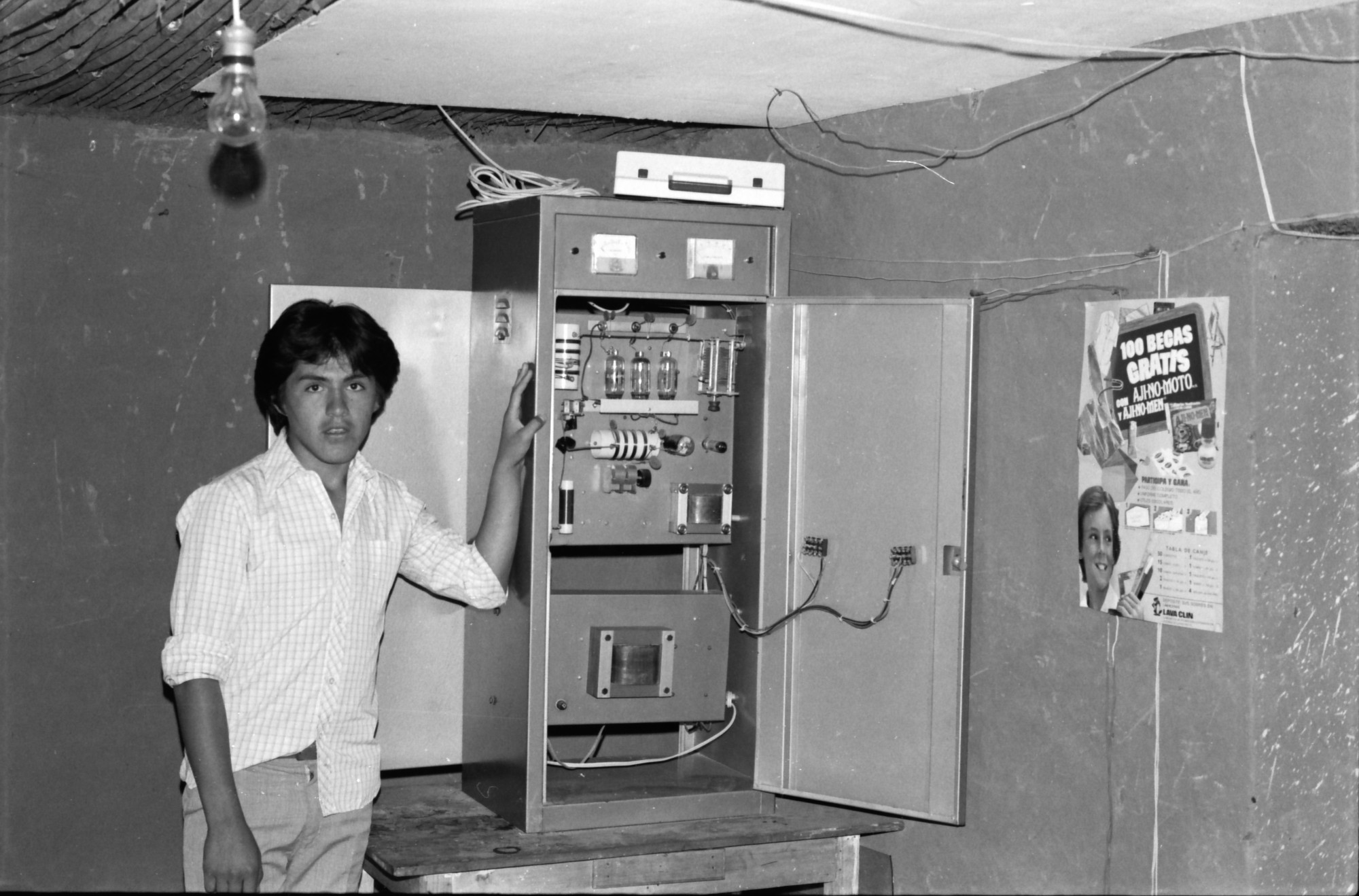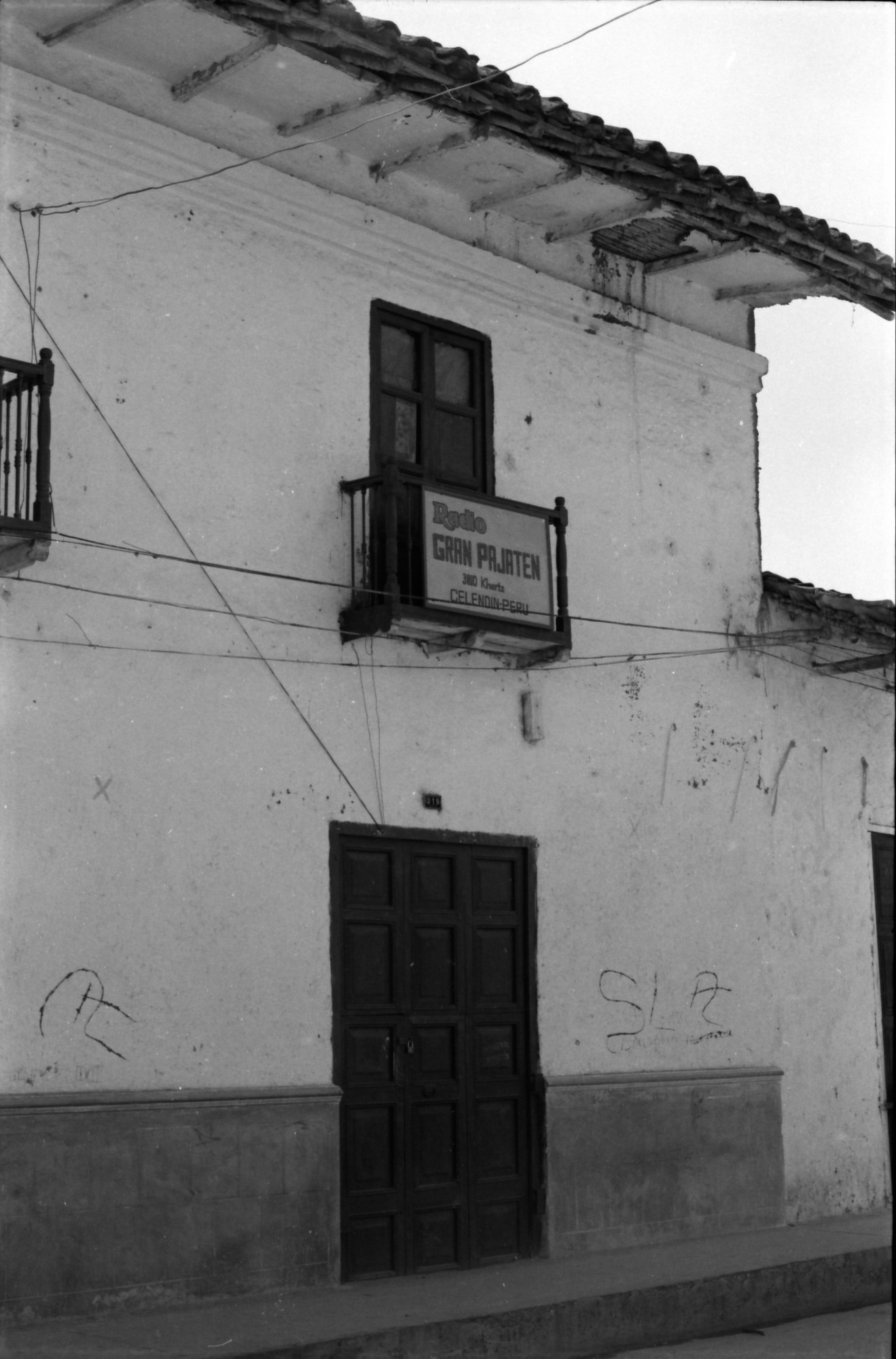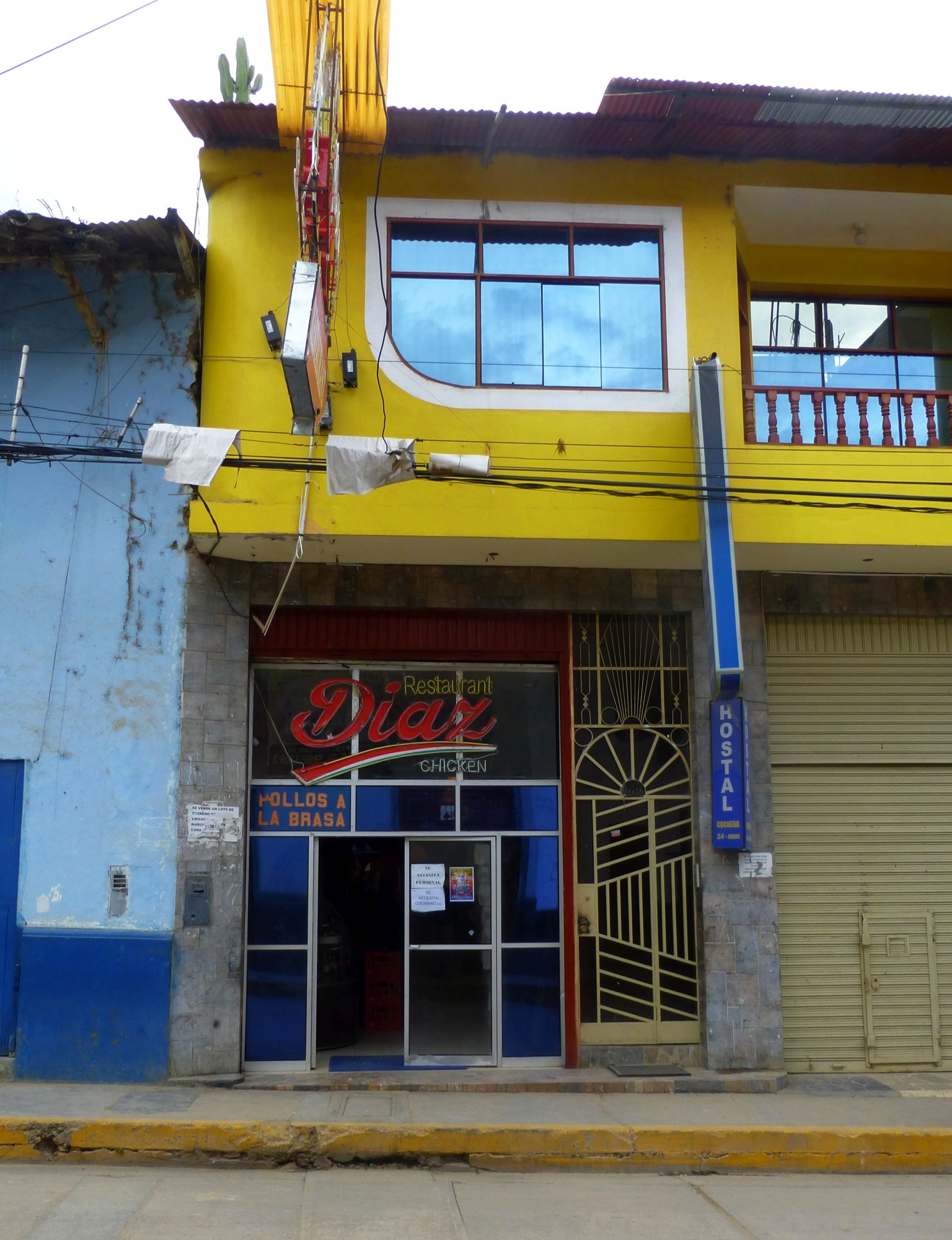 Radio Norandina came on the air in March, 1985, just weeks after my visit to Celendin.
For many years it broadcast on shortwave. It still broadcasts on FM.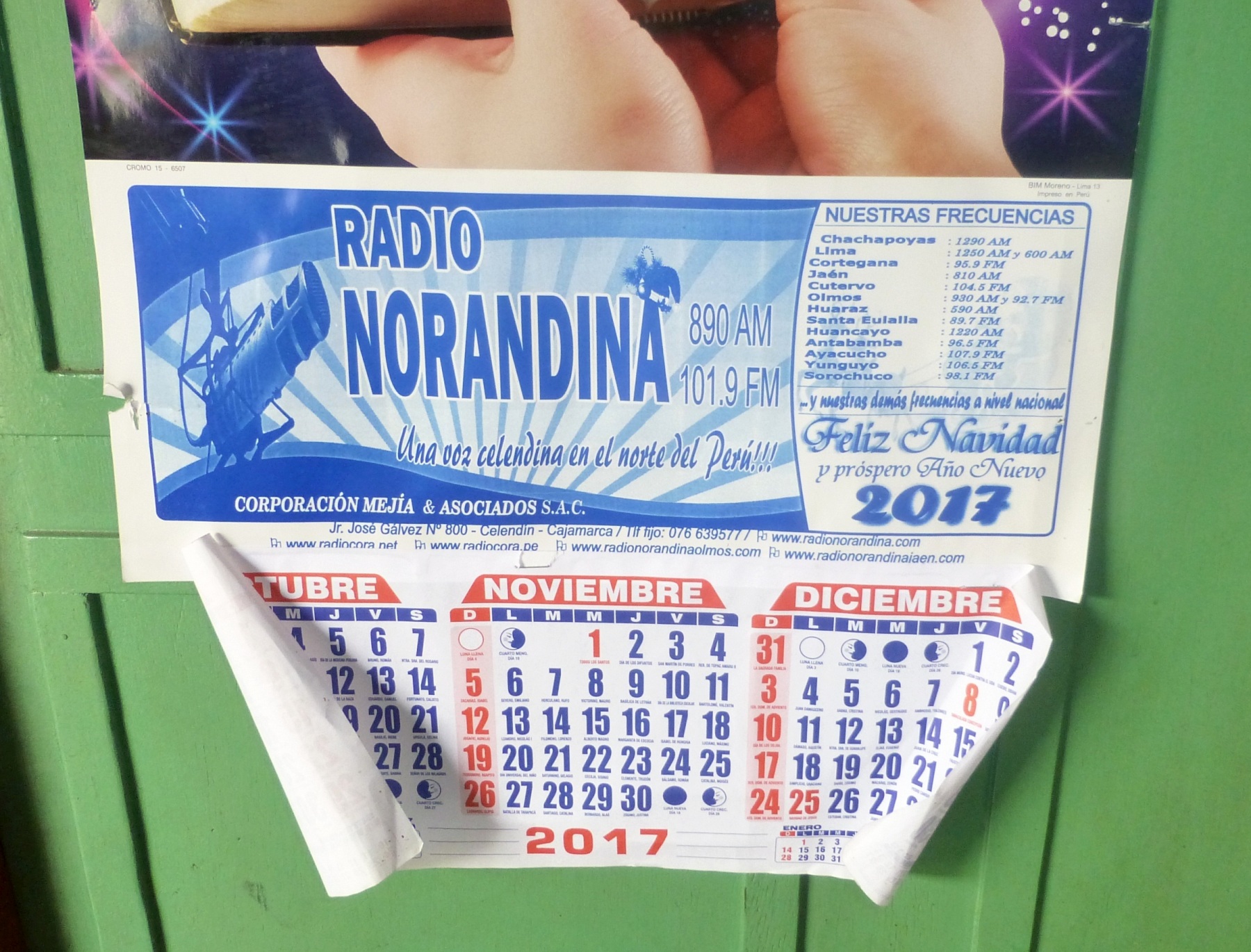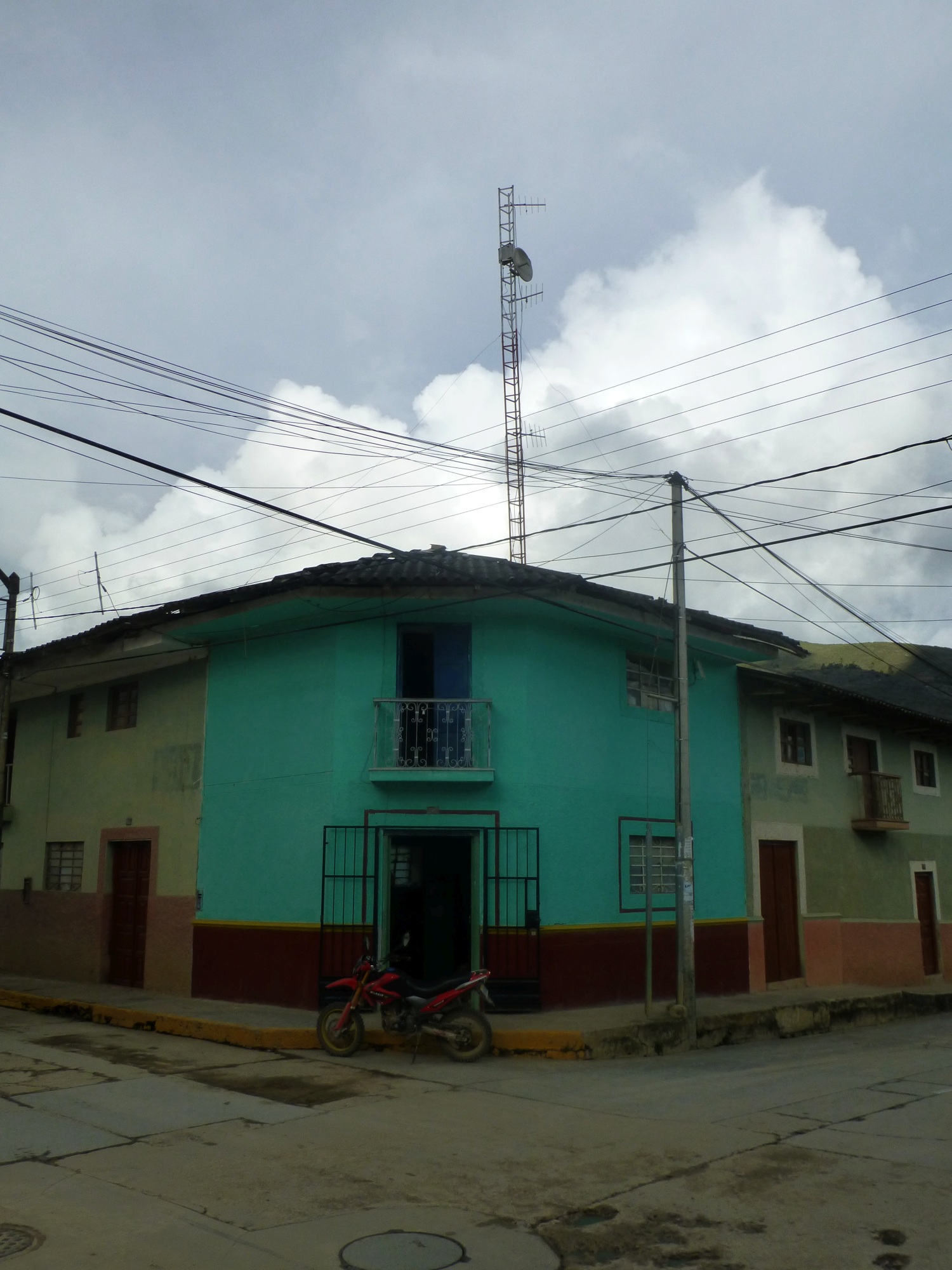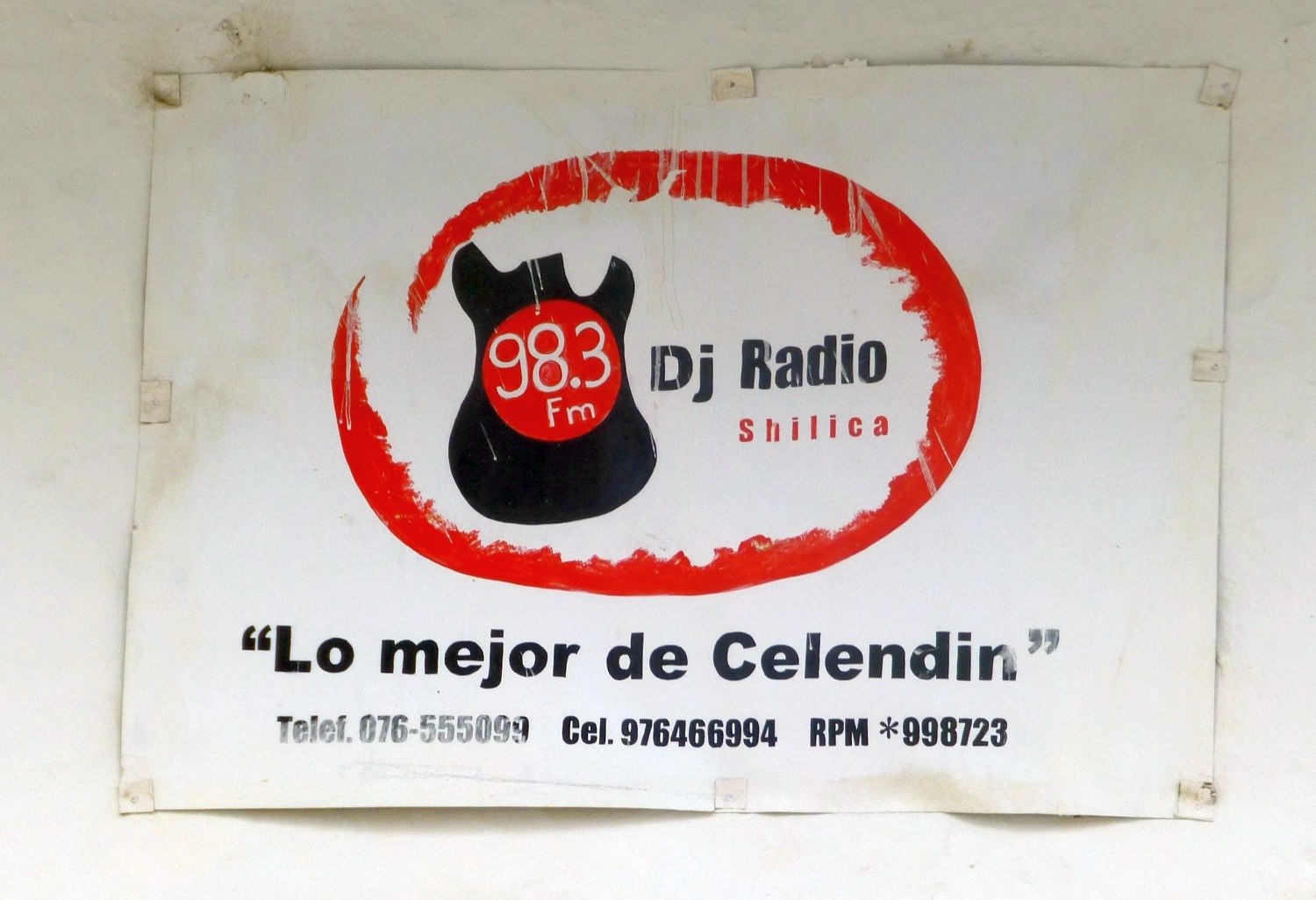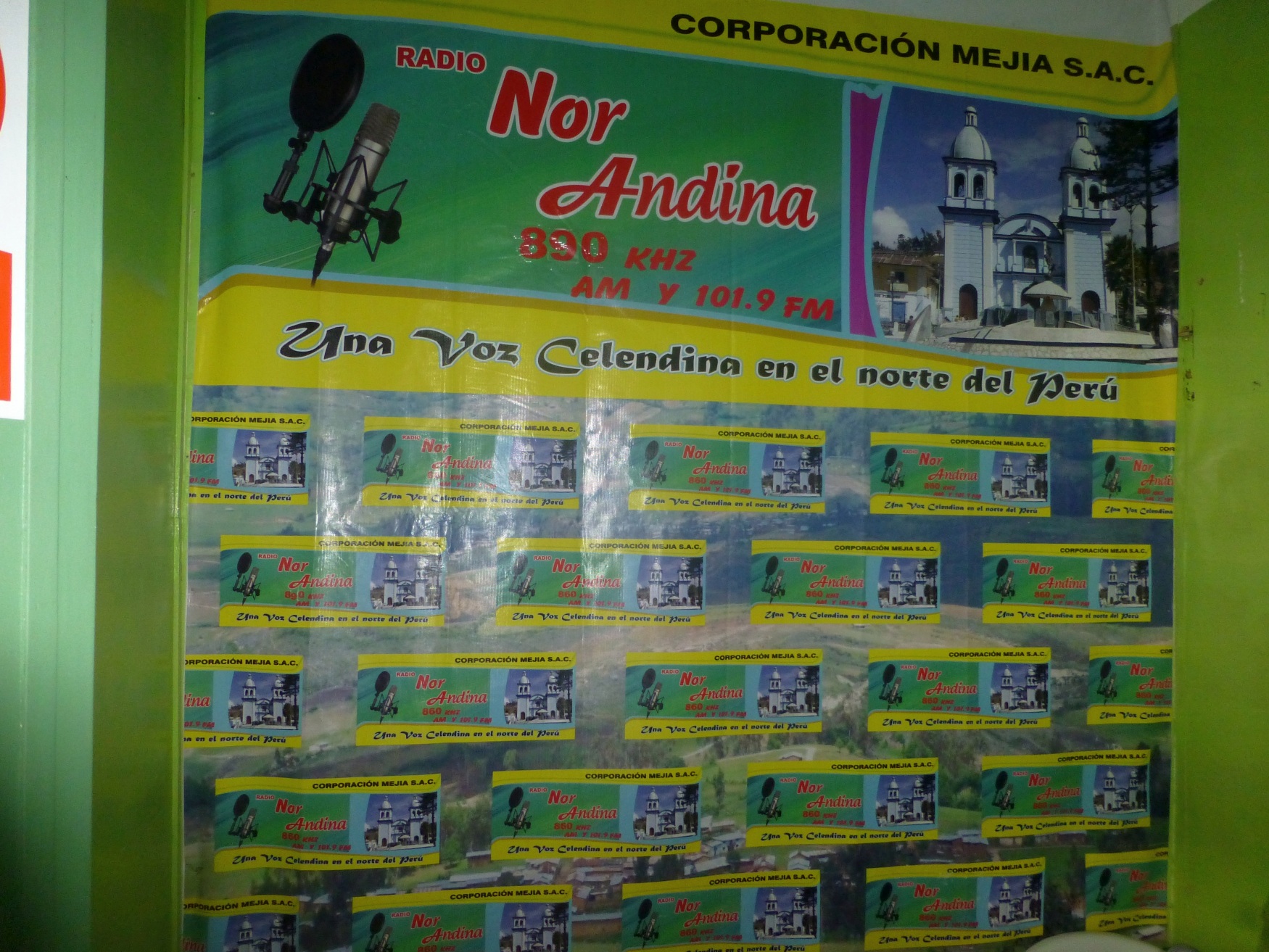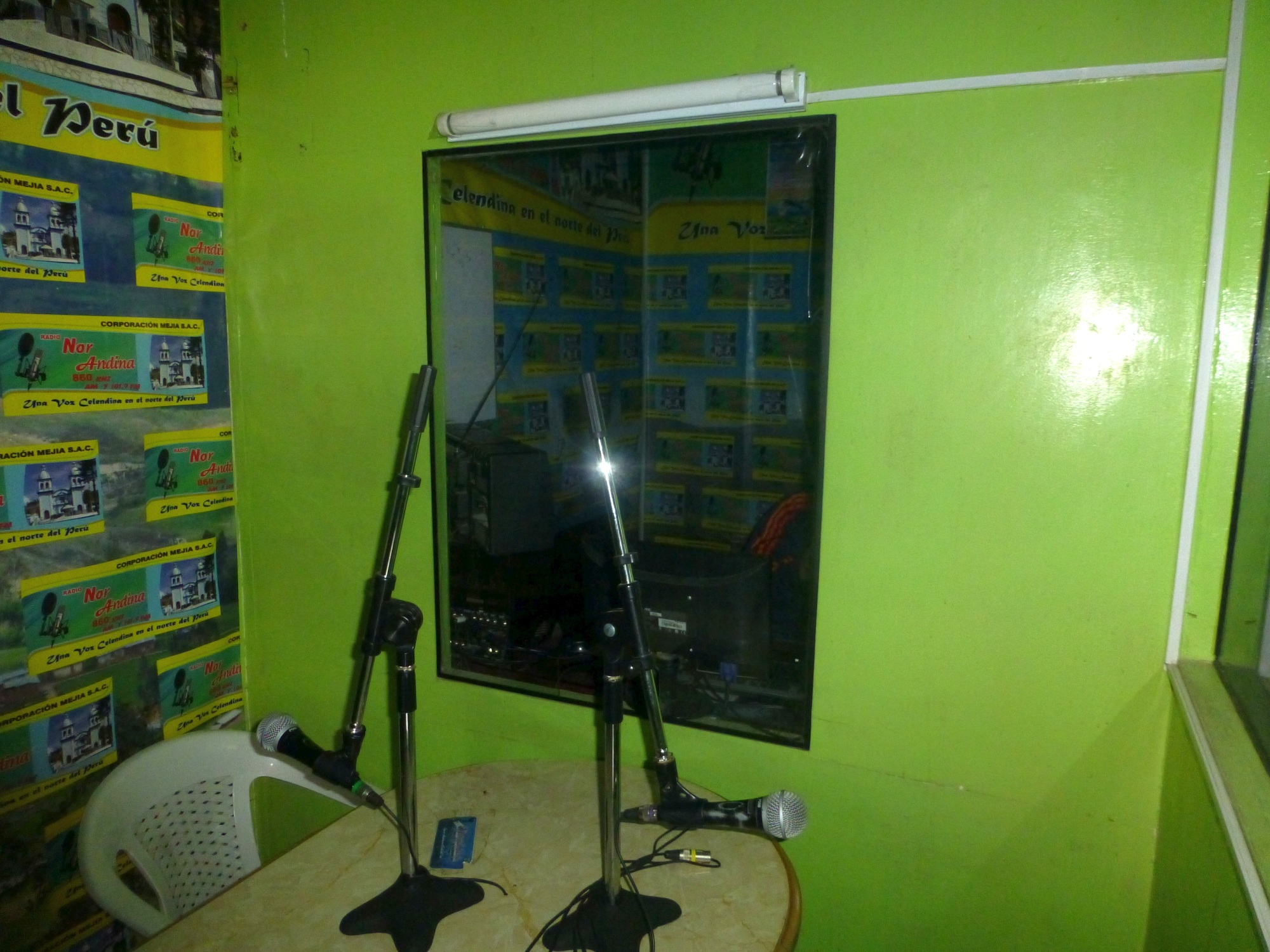 Large Radio Moderna transmitter (2.4 MB)
Large Radio Celendin sign (3 MB)
Large Radio Celendin studio (2.4 MB)
Most radio stations in Celendin today are FM repeaters relaying larger stations from the coastal cities or else networked religious broadcasts. This station is the FM repeater of Peru's news network, Radio Programas del Peru, headquartered in Lima.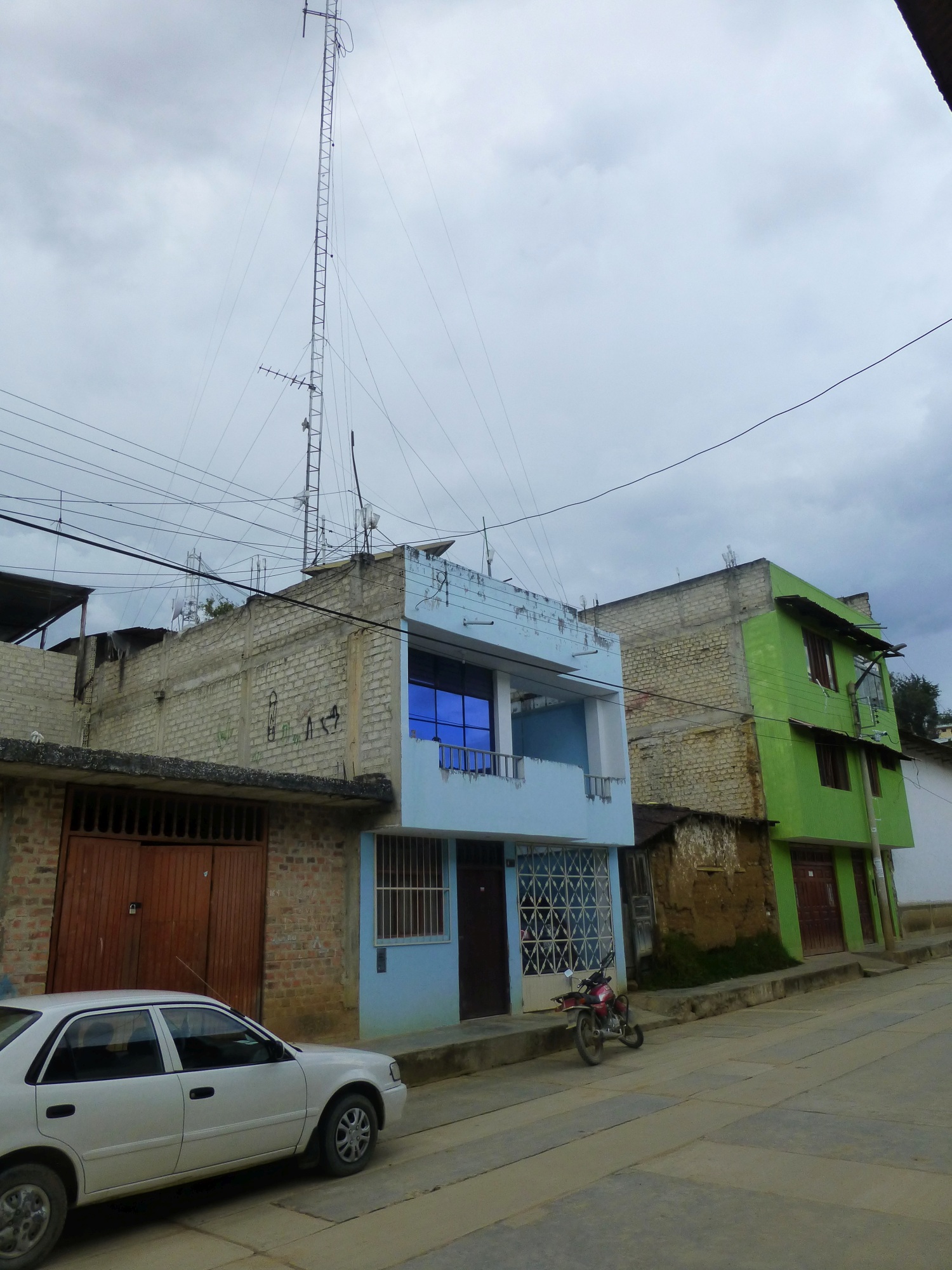 Cajamarca
Radio Nuevo Continente used SW for a few years in the mid-1980s. The first picture shows the reception area. The two cases are mostly filled with reception reports and souvenirs from DX listeners. In the intervening decades the station dropped the word 'nuevo' (new) and moved several blocks away. I dropped by three times, but the door was always locked and no one ever answered.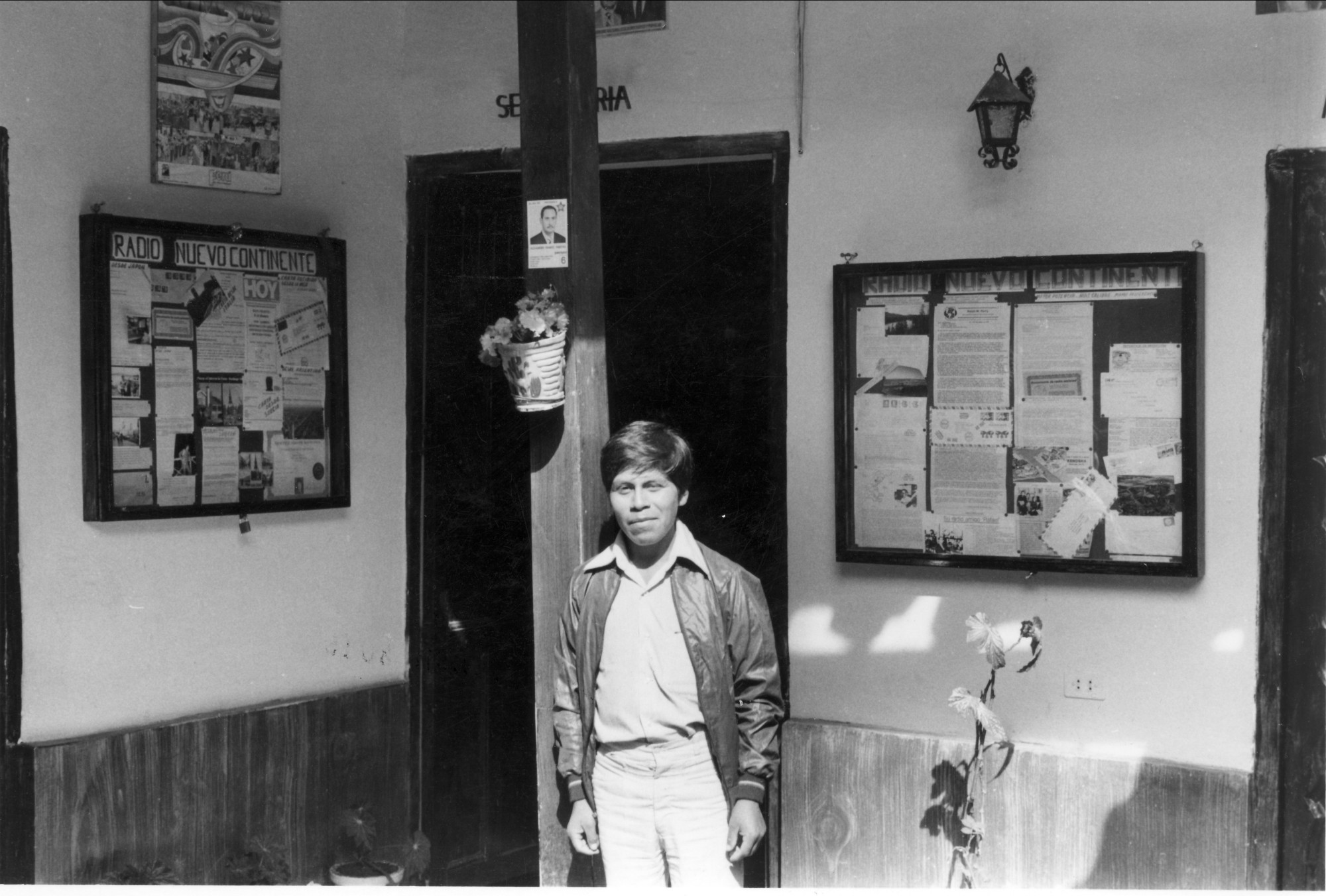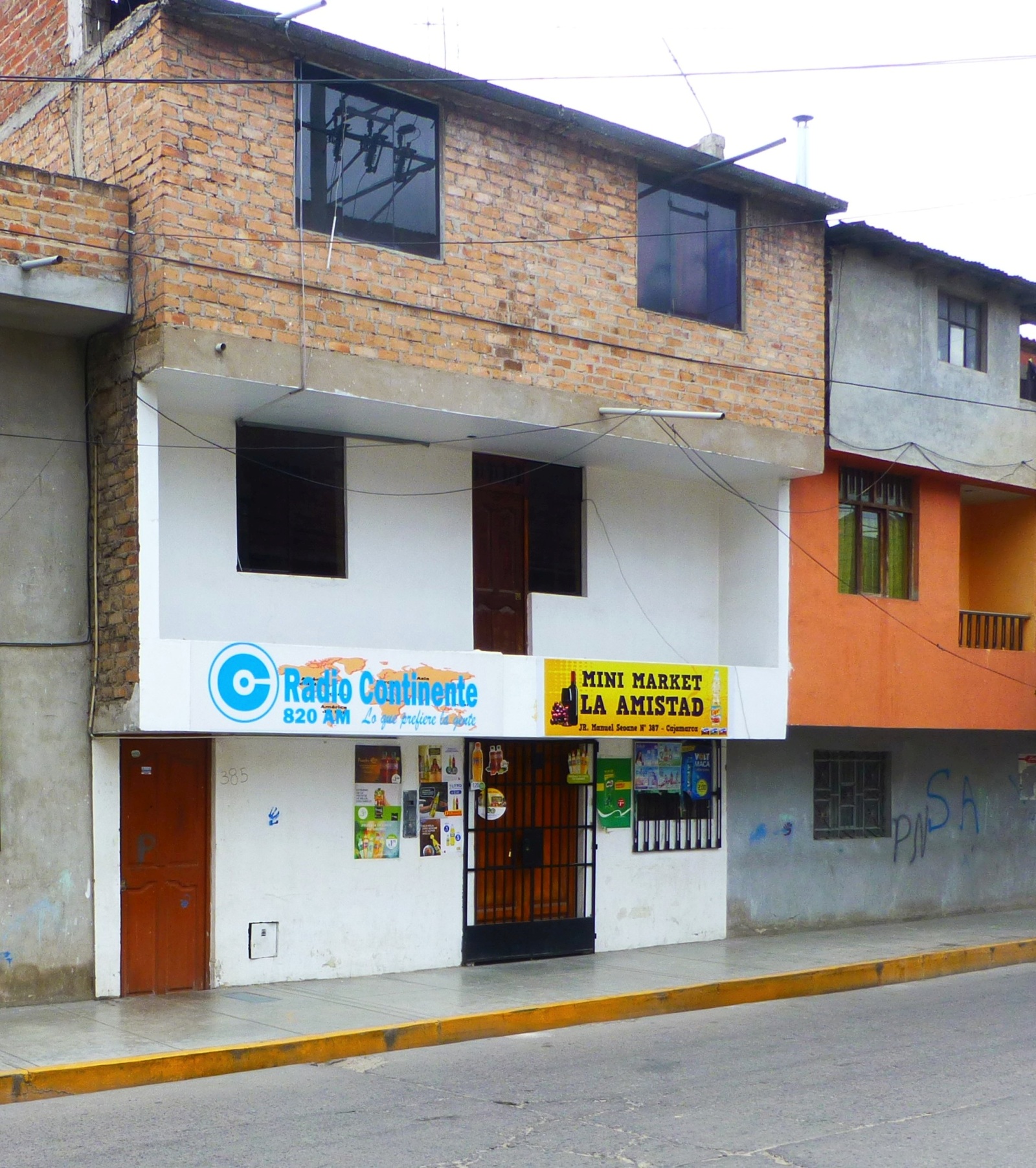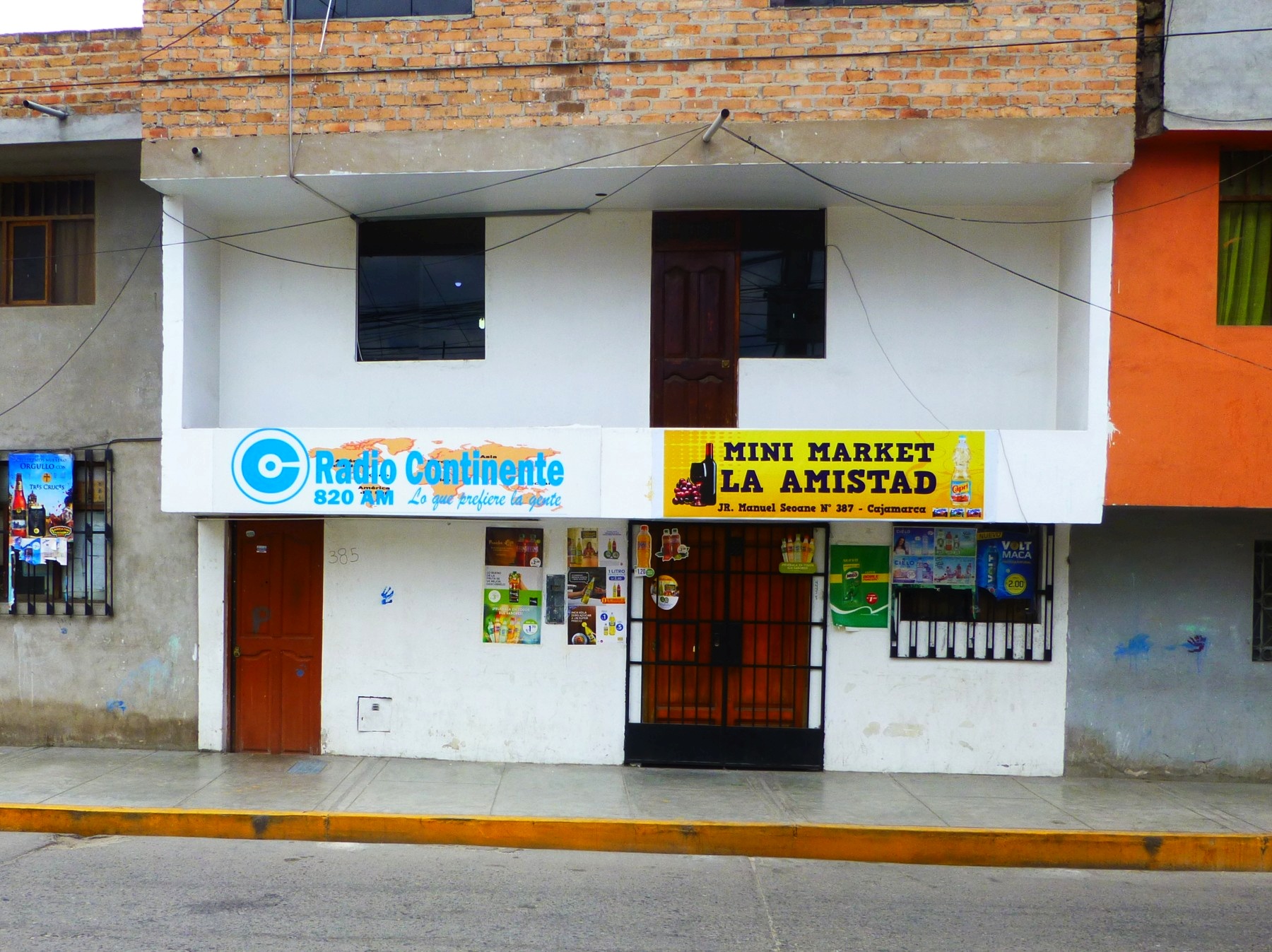 Stickers from FM station Radio San Francisco and the top-floor offices of Radio Campesina on MW.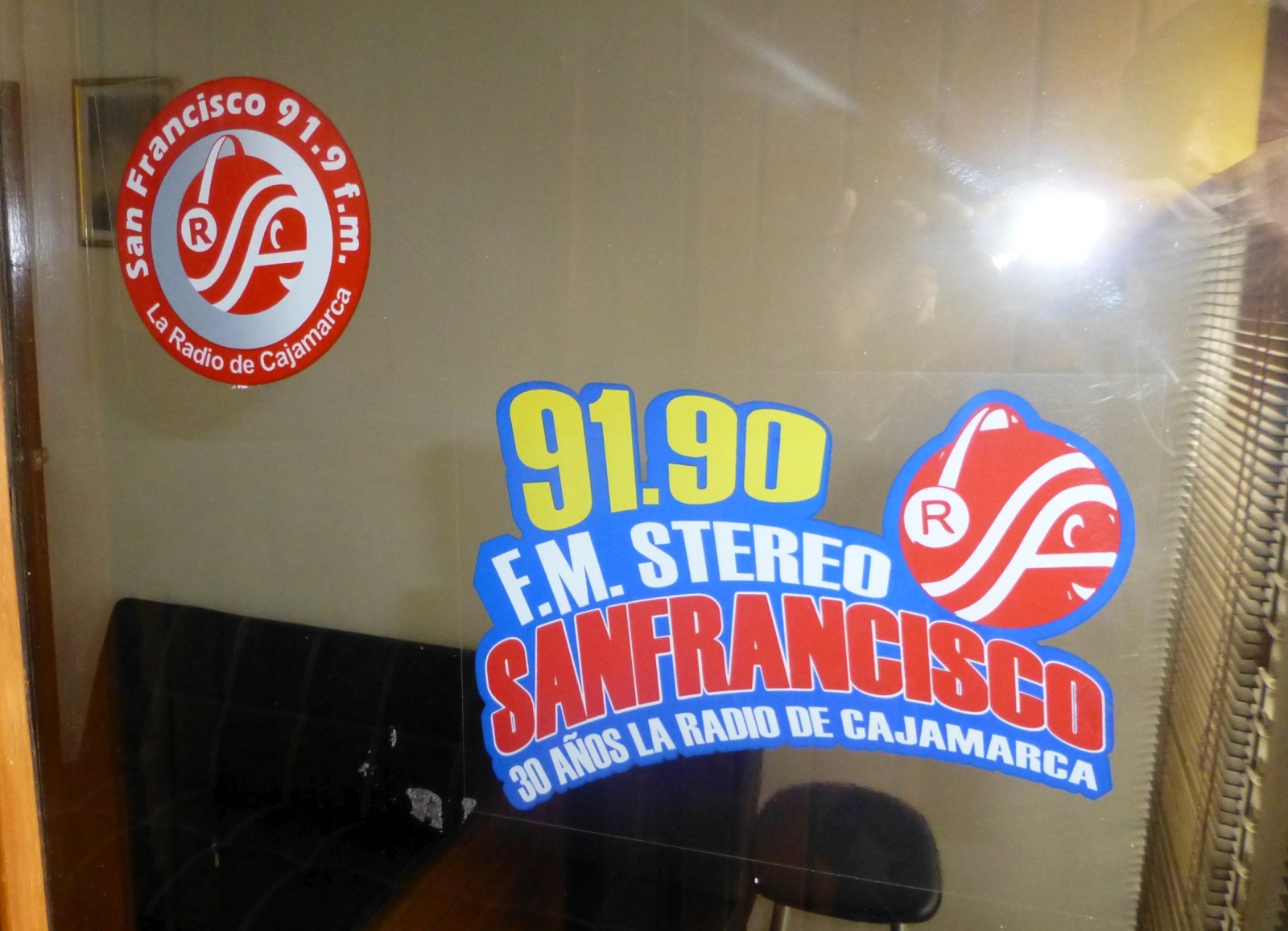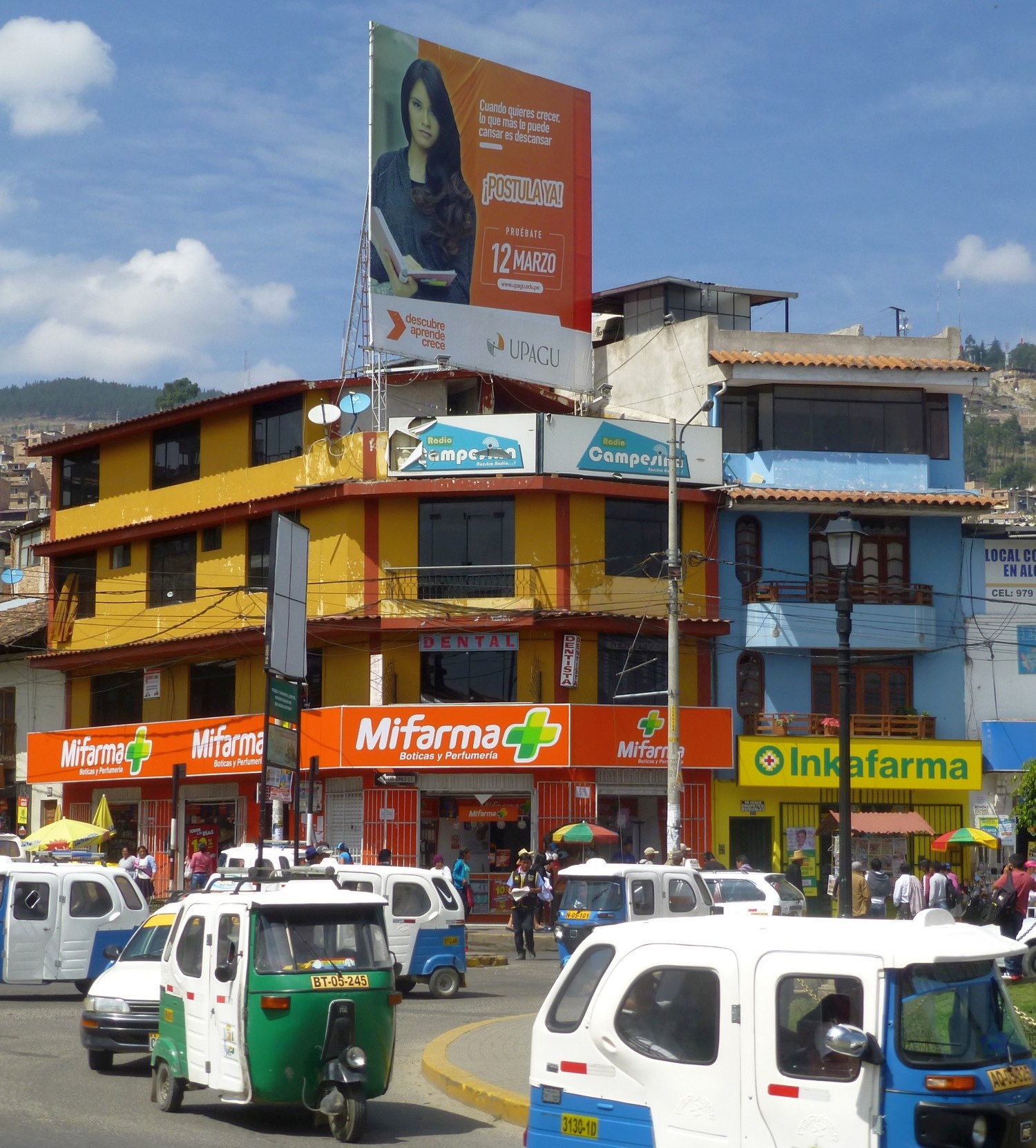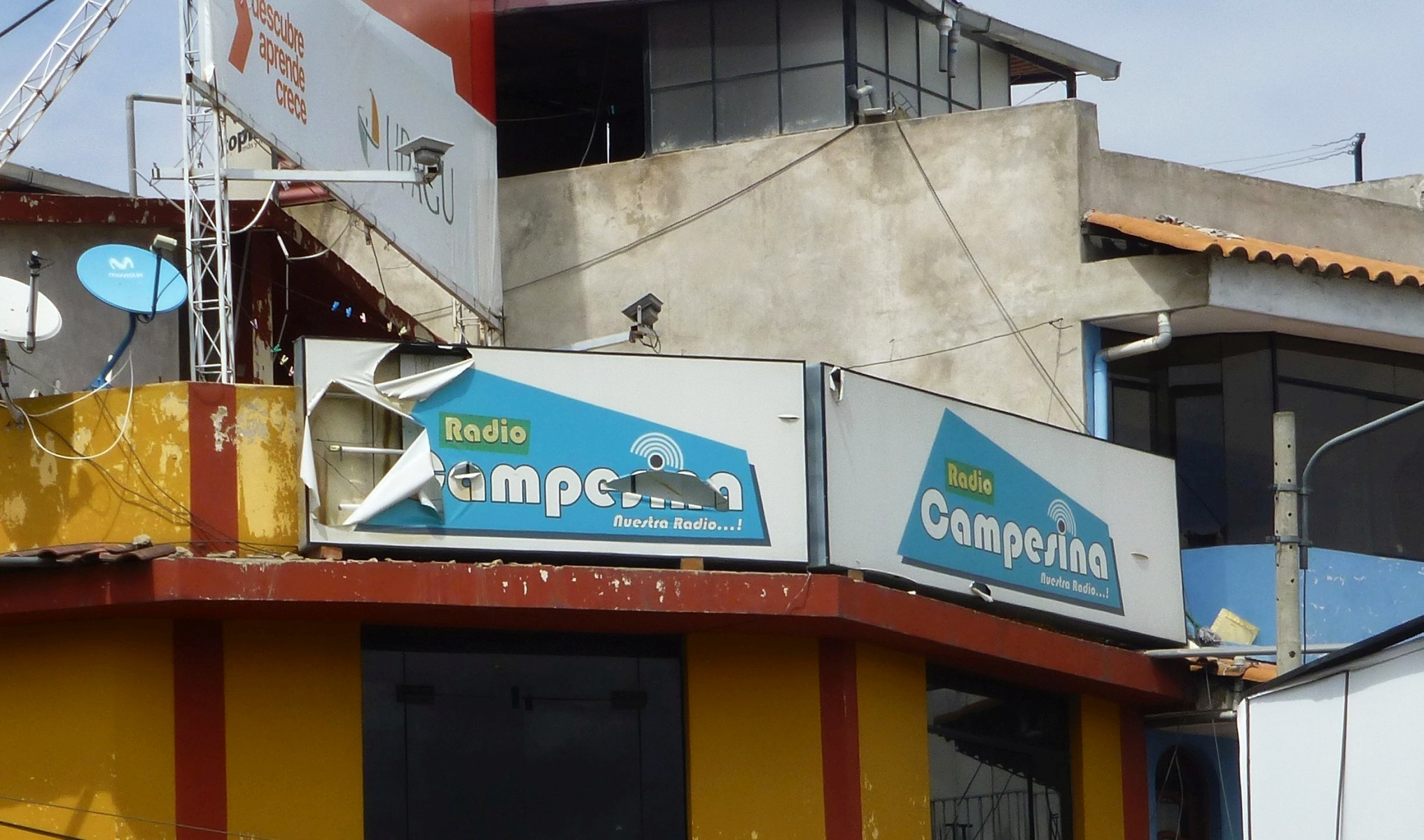 Radio Turbomix used to be heard in Europe on its off-frequency of 1540.5 kHz until it changed frequency to 710 kHz in November 2017.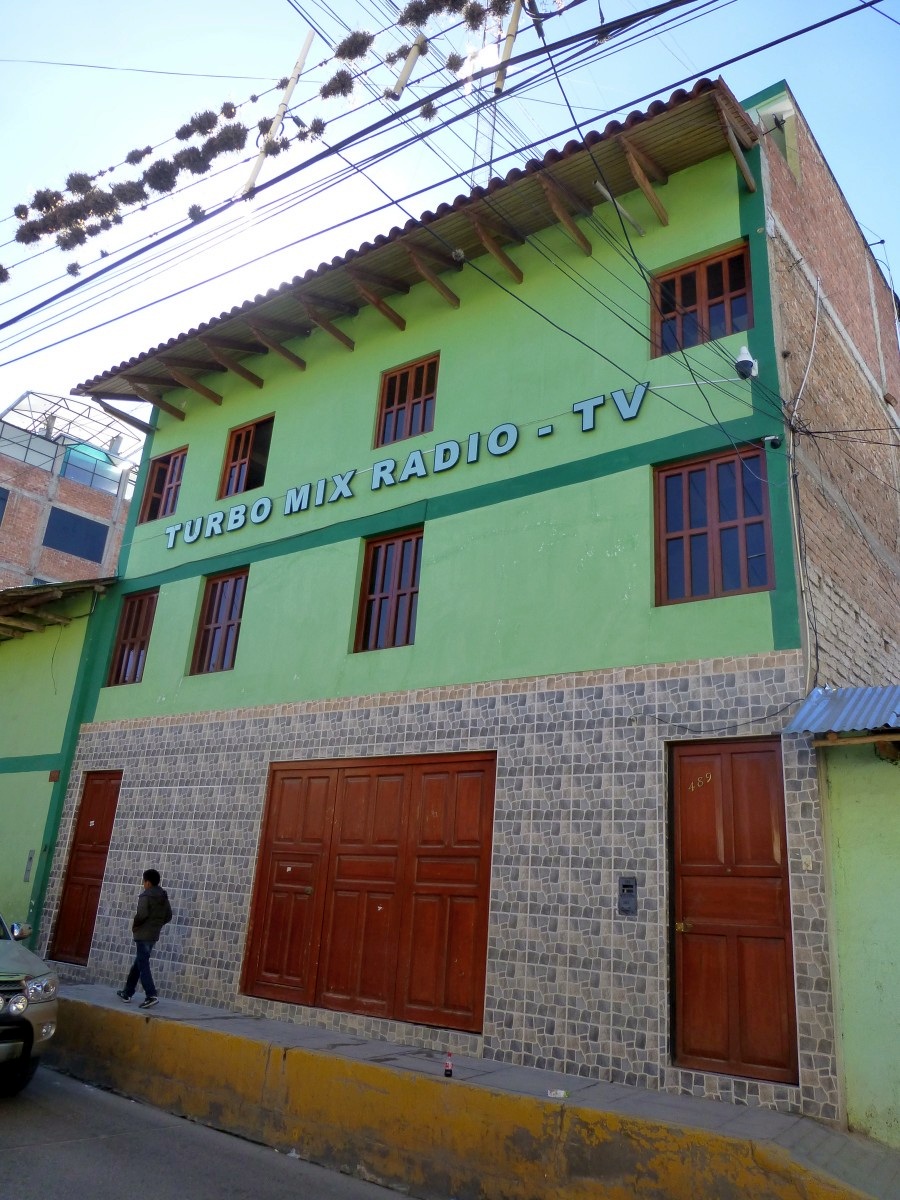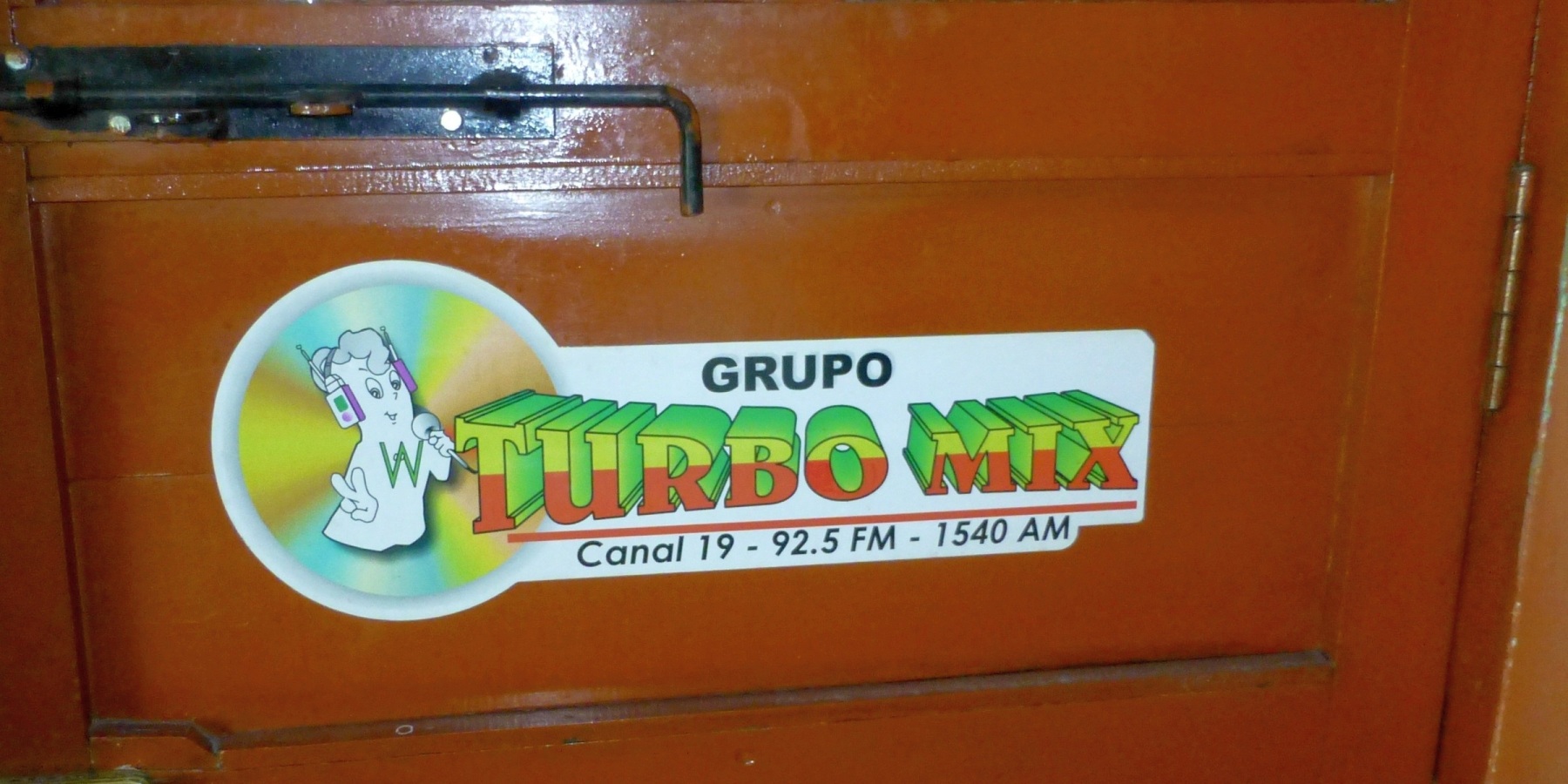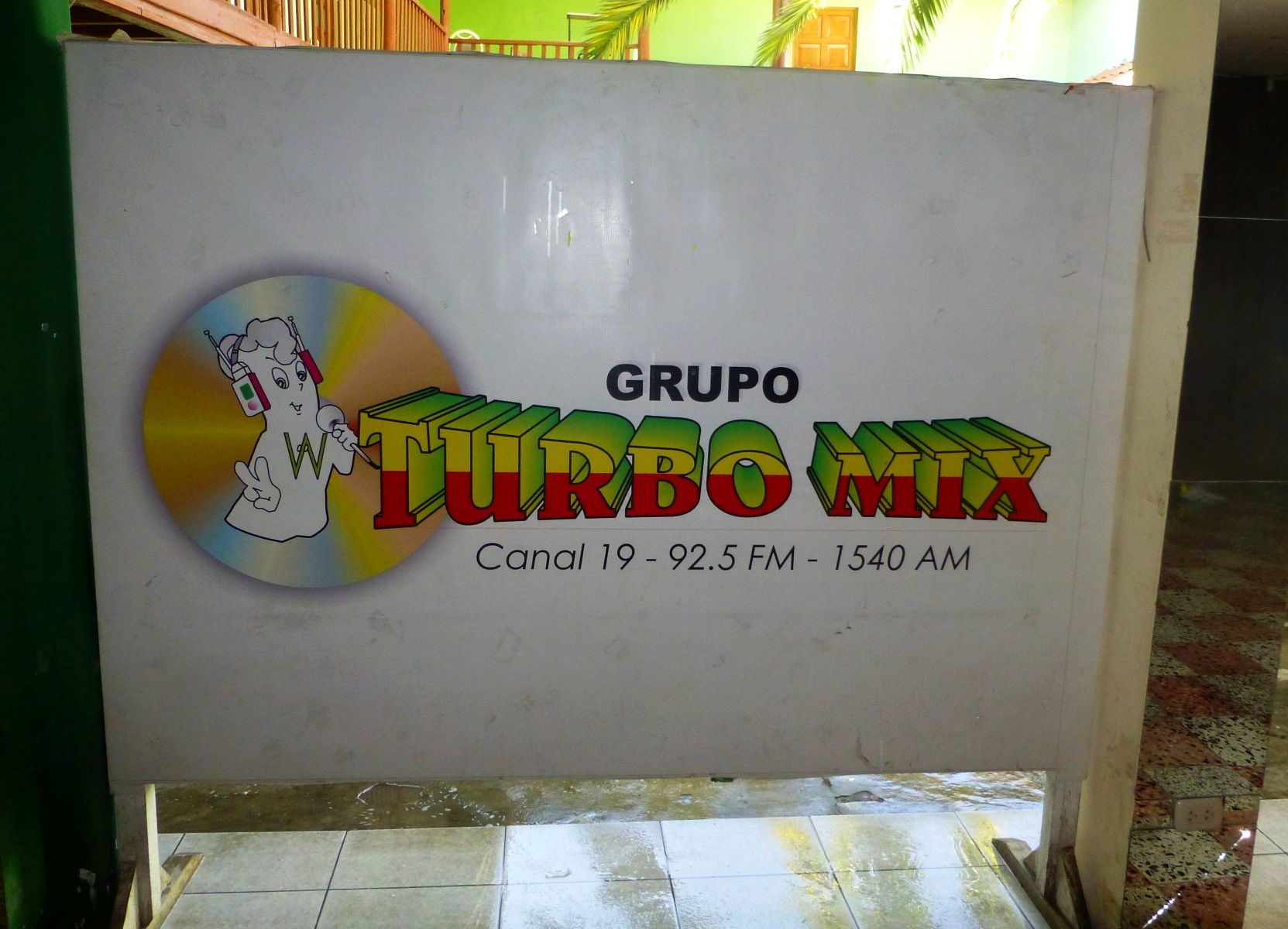 Huamachuco
Radio Los Andes began broadcasting in the 75 meter amateur band in 1982 before switching frequency to 5030 kHz a few years later. For many years it was one of the better heard stations from Peru.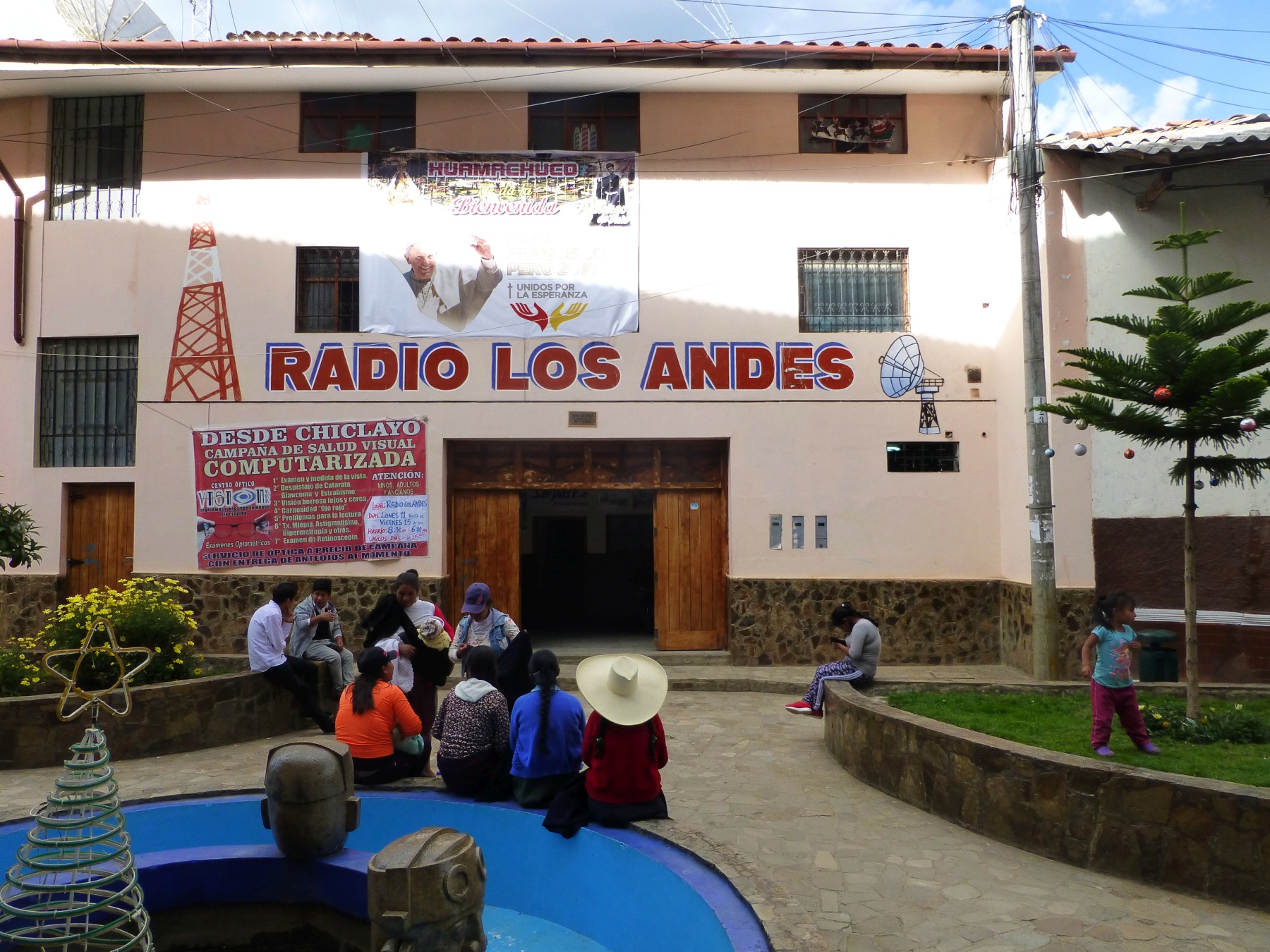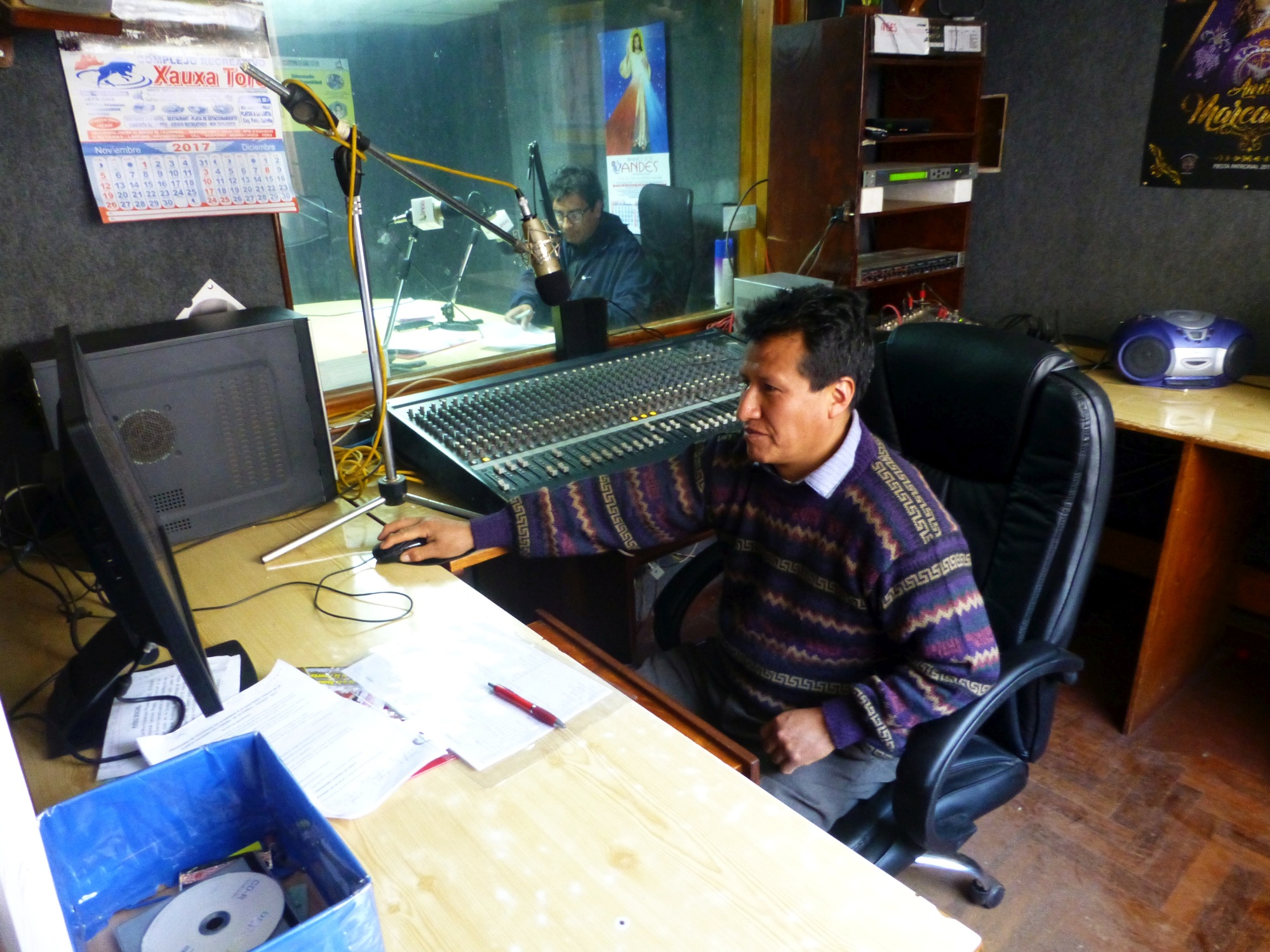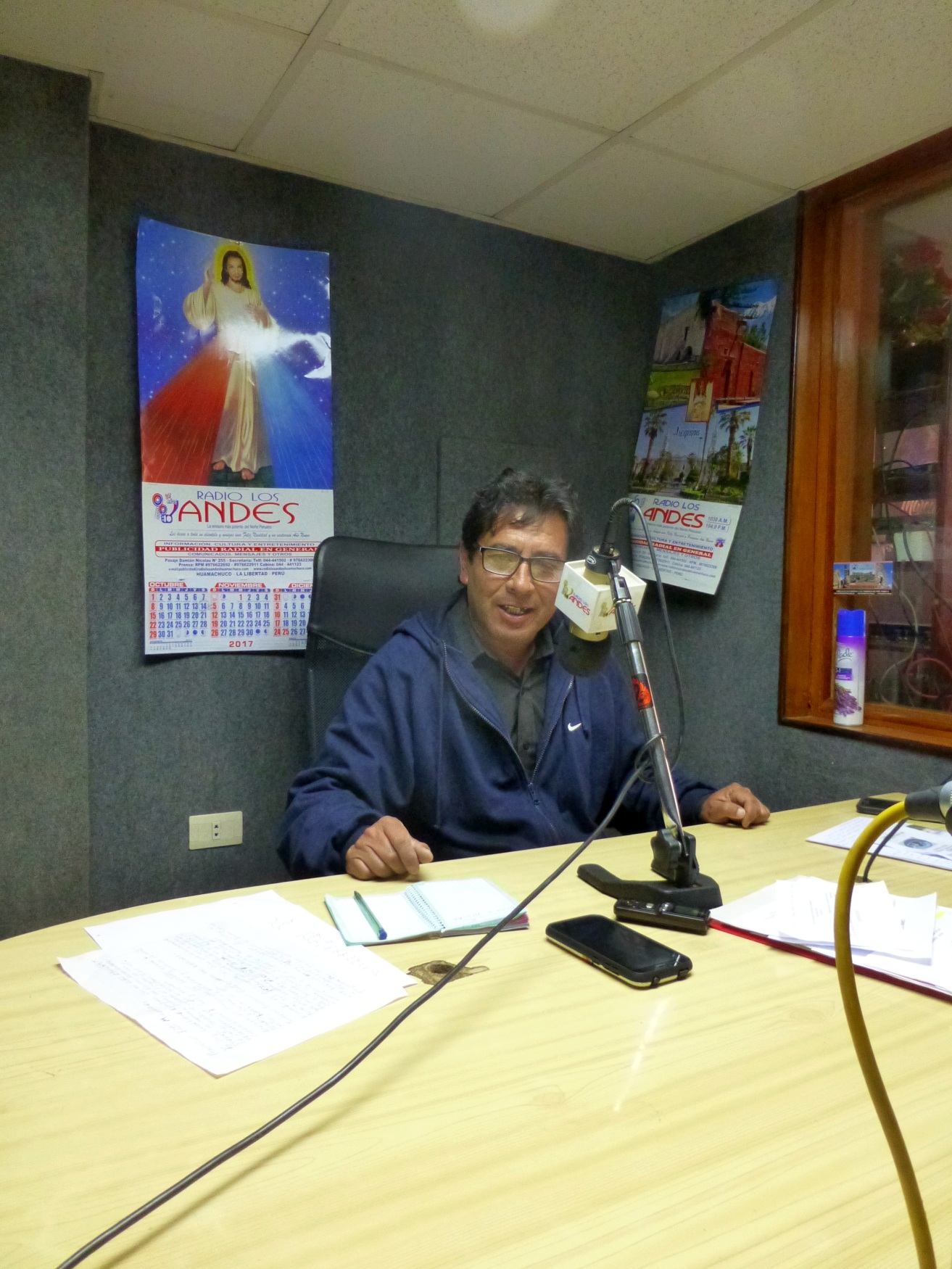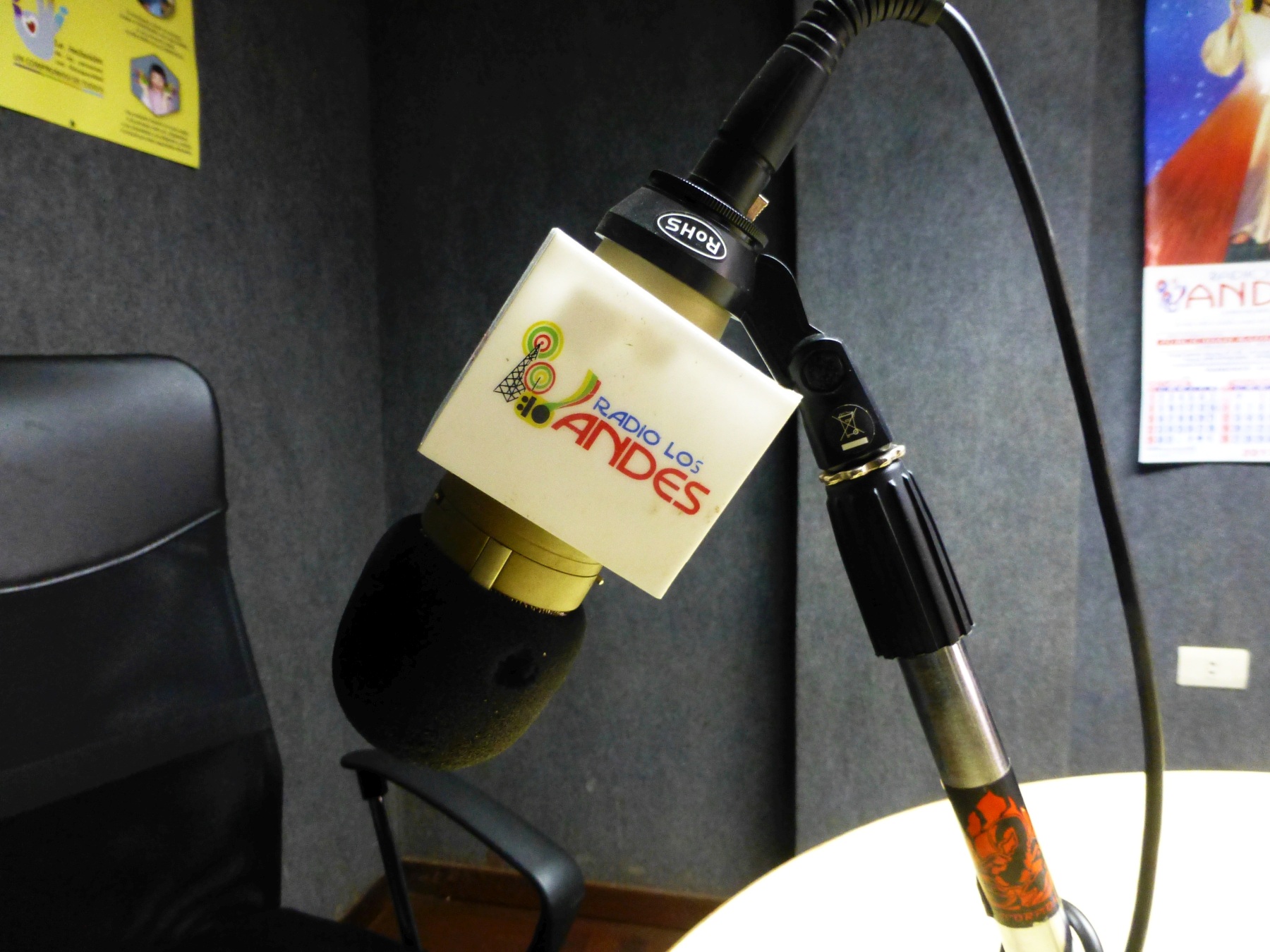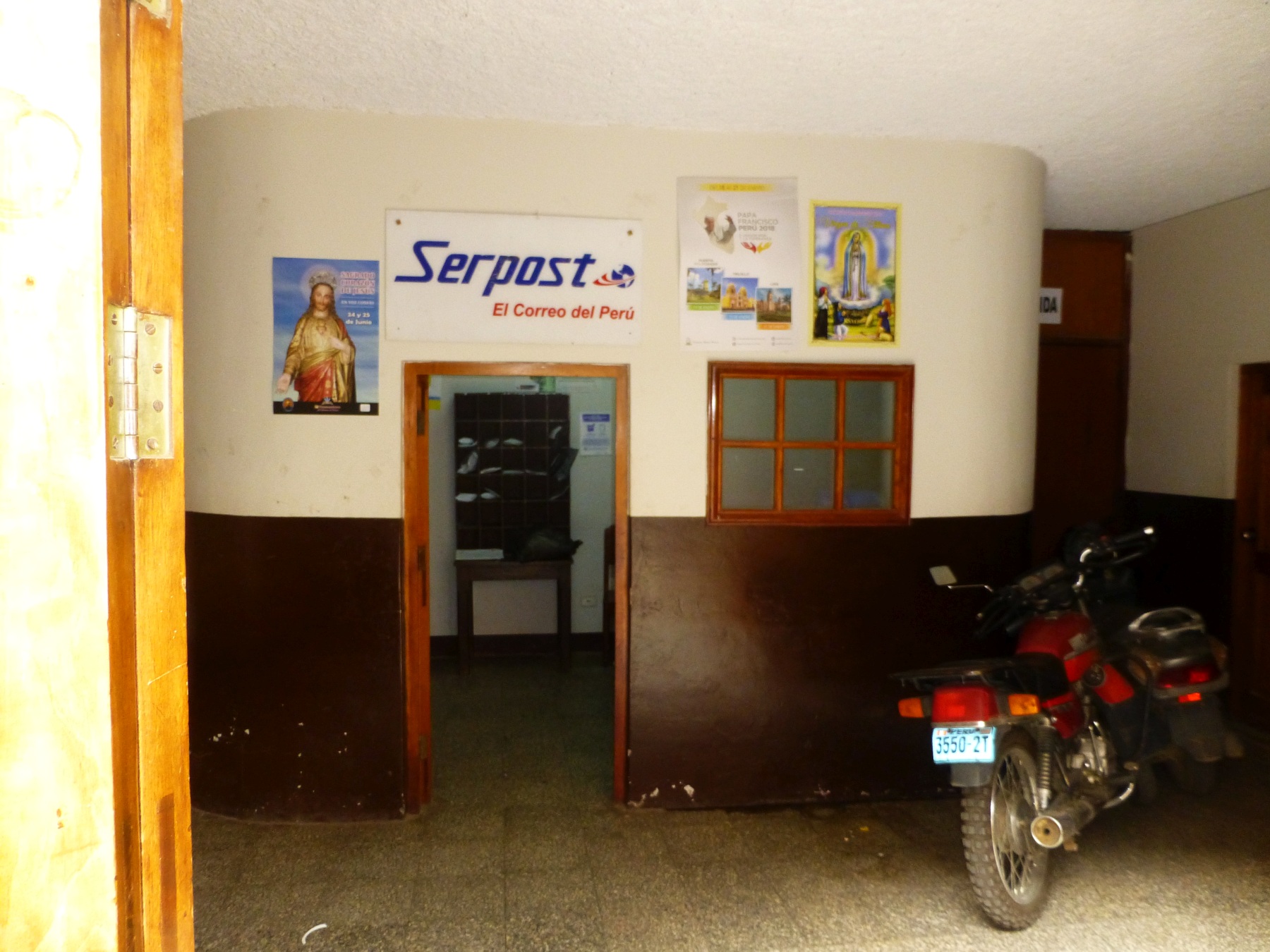 Large (3.4 MB) Photo of Radio Los Andes Building.
Large (2.6 MB) Photo of Radio Los Andes Microphone
San Marcos and Cajabamba