The Bariloche Log
* Bariloche Logs - Spreadsheet of Bariloche Logs to date on Google Docs. These will be updated as more DXing is done.
* Bariloche Audio Files- Over 65 MP3 recordings of medium wave stations made from Boquete receptions.
* Bariloche SDR Recordings - A selection of my Bariloche SDR recordings can be downloaded from my Google Drive. They will remain there until at least late 2021.

The Location
As part of my five-month journey through southern South America in 2019, in March I met DXers John Fisher of Ontario and Karl Forth of Chicago plus Karl's wife Wannee in Santiago, Chile. From there we took an overnight bus south to the scenic port city of Valdivia. Two days later we took another bus over the Andes to one of the most famous tourist destinations in all of Latin America - San Carlos de Bariloche in Argentina. Nearly a million tourists visit Bariloche each year, with most coming during the warm summer season (December to February) or the winter ski season (June to August). As we we there during the offseason the town wasn't as crowded as usual, but the streets were still crowded with visitors.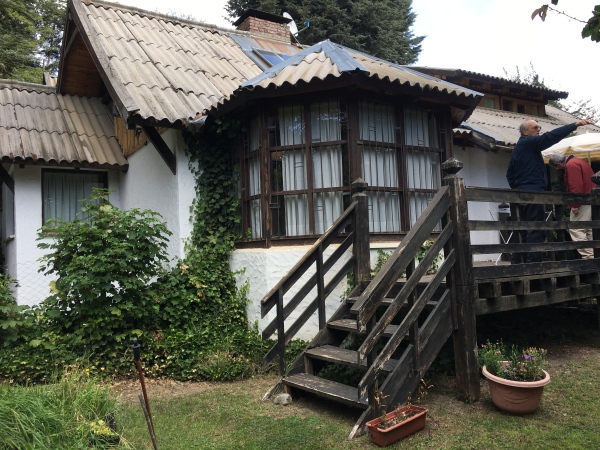 Most visitors come for the scenary and outdoor activities, but we had one additional objective: DXing. The town has one local MW station, the Radio Nacional outlet on 590 kHz. On Google Maps I found their transmitter site next to the bus terminal and just east of downtown. We wanted to be as far away from that as possible and still have easy access to downtown. Fortunately, the urban area spreads west along the lake for a long ways and the city has an excellant local bus system. I found a cottage on AirBnb in the Playa Bonita neighborhood eight kilometers west of downtown and ten from the station. The house can be found at coordinates (-41.124394, -71.397963) where it shows up as Playa Bonita.
The house was in a heavily wooded residential neighborhood with other houses all around but the backyard was adequately sized for our Wellbrook loops. We got into Bariloche in the late afternoon on our first day. By the time we checked into the house, got back to town for dinner, and then returned, it was already well passed sunset. We hurriedly put up a small 10 meter delta loop in one of the trees for the first night's DXing. The next morning we added more wire and moved the direction a few degrees for a larger delta loop. In the adjoining picture I can be seen pointing out how to position that antenna.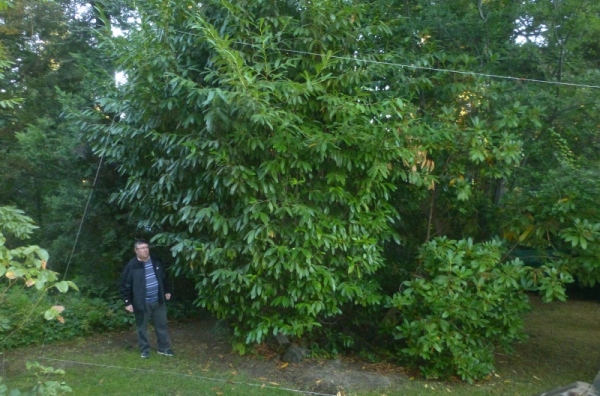 For our third and final full-night of DXing, we wanted to change the direction by about ninety degrees but there wasn't a good center support for a delta. Instead we erected an elongated rectangle using all forty meters of wire available. We got a little bit of additional DXing on that antenna on the fourth evening but had to go out and take it down in the dark before bed as we were leaving early the next morning.
The DXing
I haven't done a lot of DXing on the Bariloche SDR files yet, but I do have a few observations. First, they are a bit noisier than I would have hoped for. That's probably because we were in a residential area with other houses nearby. Second, Chilean stations are probably the worst in South America at being on frequency. (Actually, the late Henrik Klemetz told me that beforehand.) With so many stations slightly off-frequency the numerous hets make some frequencies very difficult to listen to. Finally, because Bariloche is so far from populated areas, there are a lot of empty frequencies on the higher end of the band late at night. It's even difficult to get a usable signal on most frequencies in the X-Band. Of course, that would be an advantage with the right antennas, such as the 800 meter BOGs that the DXers in nearby Neuquen use in the desert.
The Numbers
Because I haven't done much DXing of these files yet, I haven't yet broken down what's been heard by countries and provinces. But I have logged at least one station on most frequencies for around 125 stations from six countries - Argentina, Chile, Uruguay, Brazil, Paraguay, and Peru. My best catch is Radio Monumental, 1080 khz, in Aparecida, Sao Paulo state, Brazil. That's over 3000 kilometers from Bariloche and the station is listed at just 1000 watts. The next best would be Radio Cultura in Xaxim, Santa Catarina, Brazil on 1490 kHz with a listed 2500 watts day and 250 watts night. Thank you to Brazilian DXer Celio Romais for his help in confirming that one.
The Future
I spent a total of over three months in Argentina and got to see a lot of the country. I very much enjoyed it and hope to return to see some places I didn't get to see and revisit some favorites. There is a good chance that I would return to Bariloche.
More DXing Photos
On the second night we used this delta loop.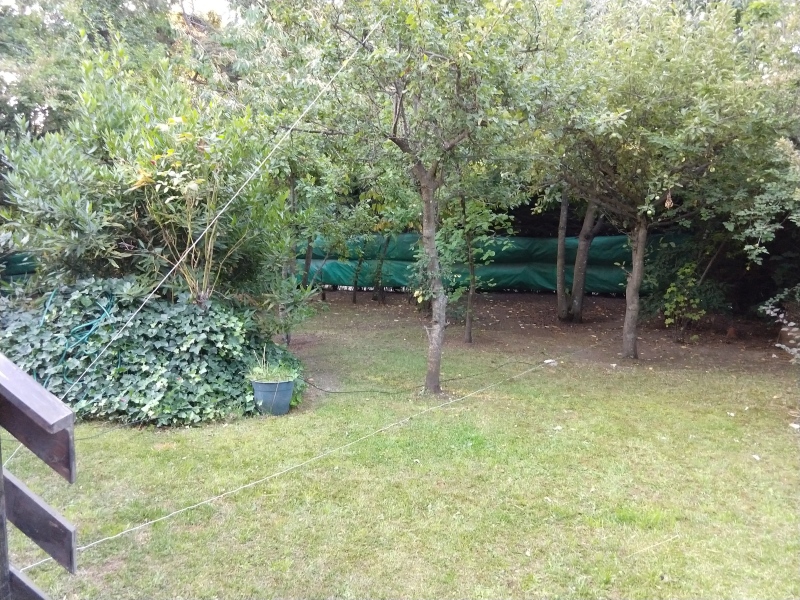 Don attaching the coax feed on the large loop.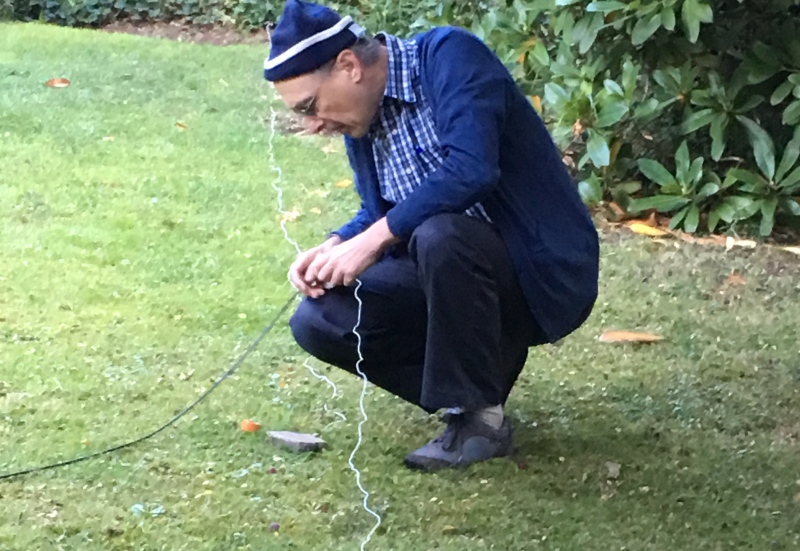 Another partial view of the large rectangular loop used on the third night.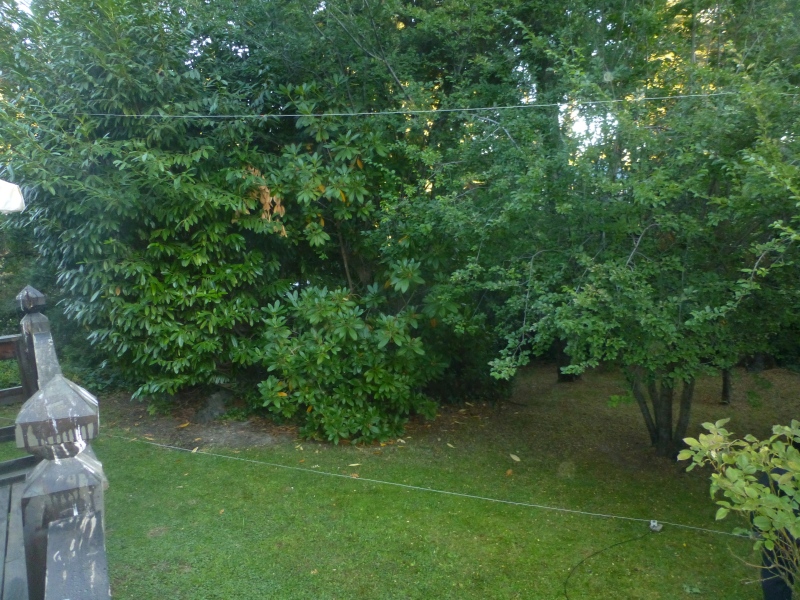 John and I set up to do SDR DXing in the dining nook next to the back porch.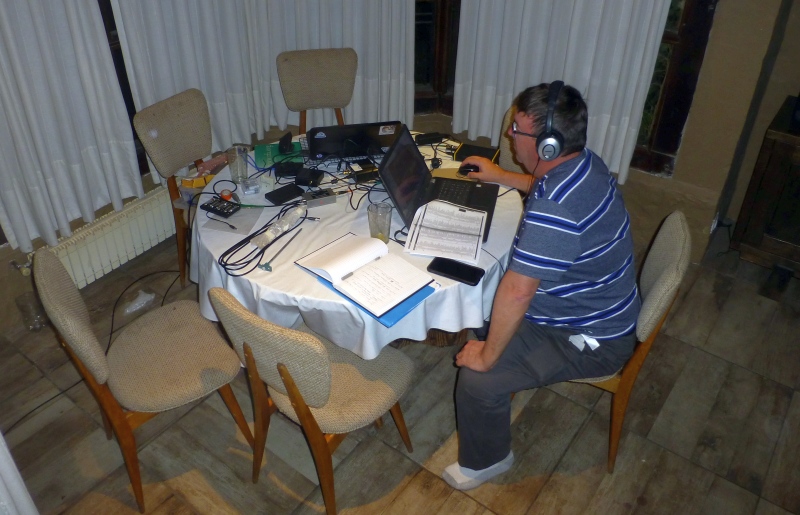 Karl did ultralight DXing from this desk on the second floor.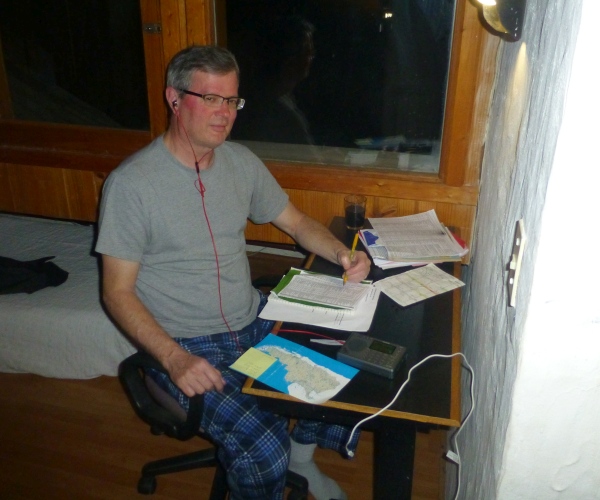 Don DXing.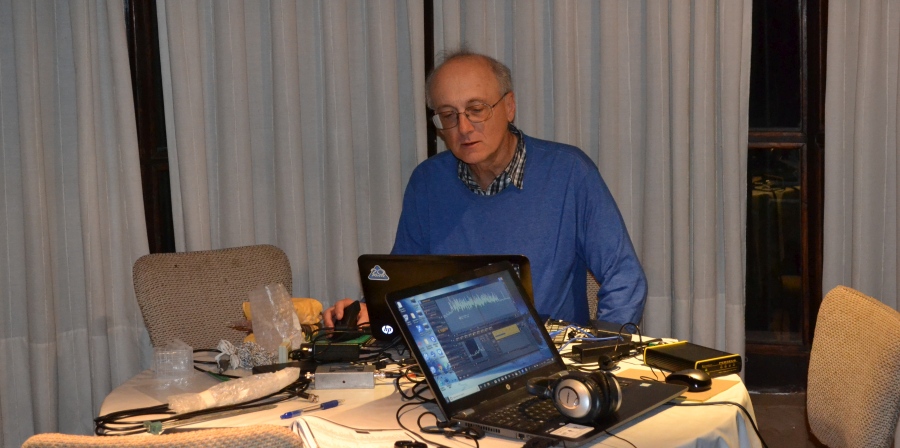 A Few More Photos
The Andesmar bus we took from Valdivia, Chile over the Andes to Bariloche.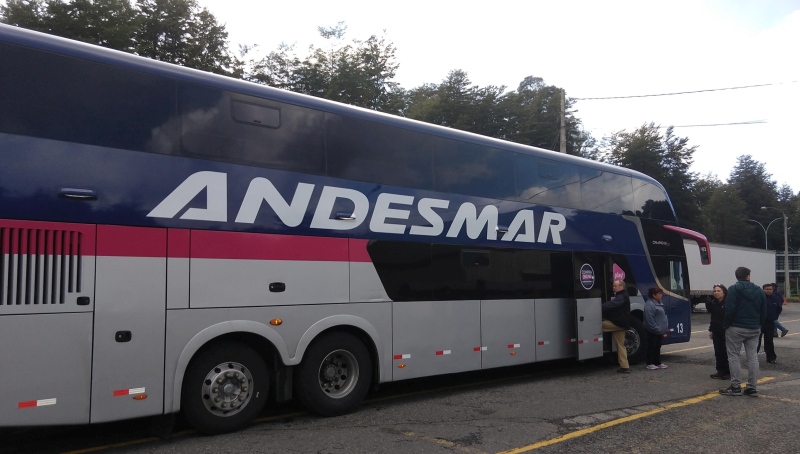 Traveling by Andesmar is luxurious ... especially so when you get the great views from the top of the second floor.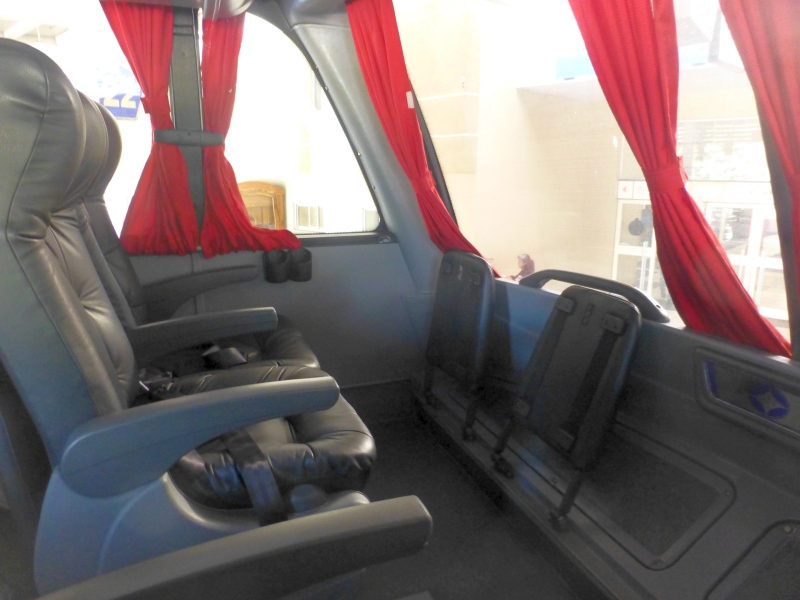 Photos don't do justice to the natural wonders of the region around Bariloche. I believe it is the most beautiful place that I have visited anywhere.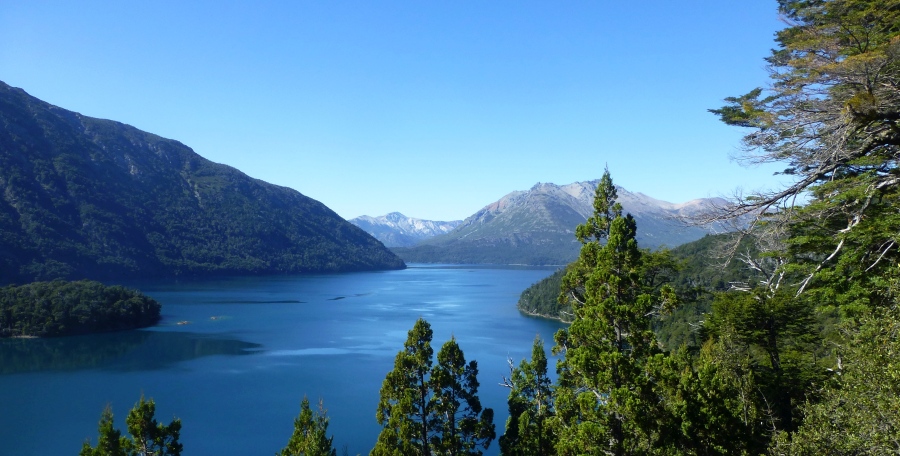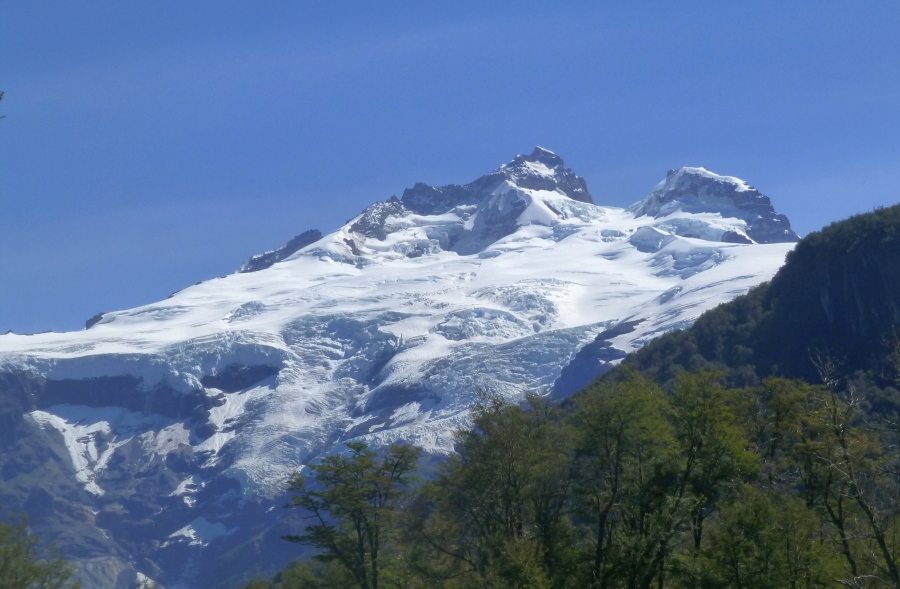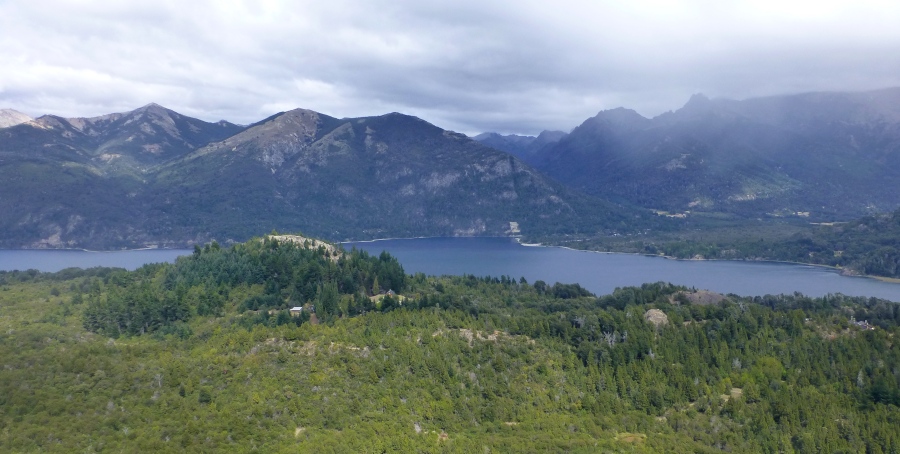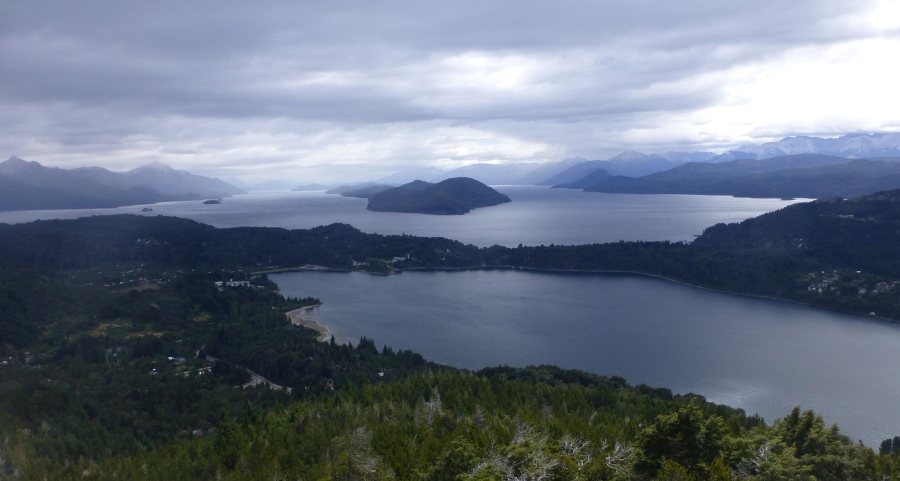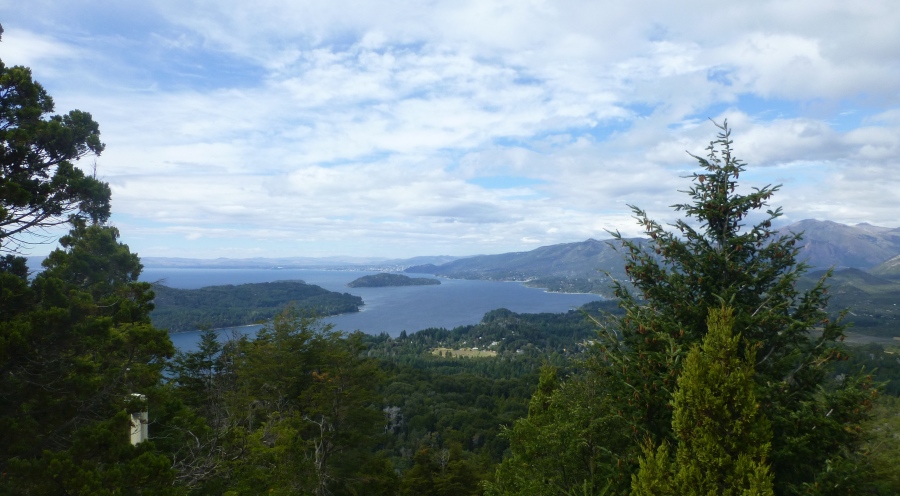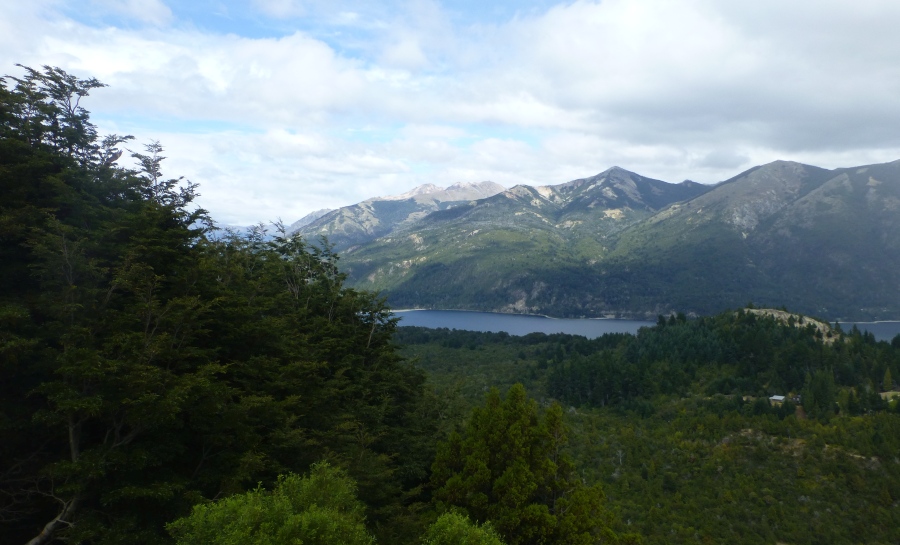 From Bariloche we continued on to more DX adventures in Neuquen.